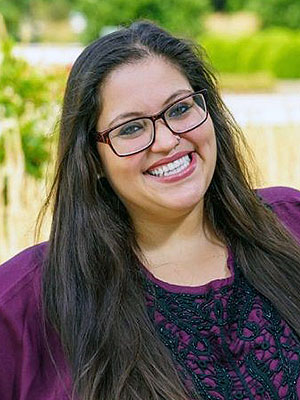 Director of International Education
Maria del Mar Aponte Rodriguez (MdM) is the Director of International Education. Born and raised in Puerto Rico, she moved to complete her B.A. in International Studies and French at the University of Dayton, her M.A.'s in English as a Second Language and International and Comparative Politics at Wright State University, and is currently completing her Ph.D. in Cultural Foundations of Education at Syracuse University. MdM studied abroad at the American University in Cairo in their Intensive Arabic Program. She speaks Spanish fluently and has intermediate language levels in Italian, Arabic, and French.
MdM's research interests center on the experiences of international students in higher education institutions in the United States from a Transnational Feminist perspective. Her journey has been fueled by an unquenchable passion for culture, travel, internationalization, and the transformative power of education across borders. With an unwavering commitment to fostering global connections, she has dedicated her career to enriching the academic experience through innovative study abroad programs and nurturing a diverse community of international students. Her leadership is characterized by a deep respect for cultural diversity, a belief in the value of cross-cultural exchange, and a relentless pursuit of excellence in facilitating meaningful intercultural encounters. With each step, she is driven by the profound belief that education transcends boundaries, creating a more interconnected and empathetic world for us all.