Students from around the world choose to continue their education at Wittenberg University.
They come to Springfield, Ohio, from every corner of the globe, and they enrich the campus community by sharing their perspectives, their cultures, their languages, and their passion for learning about their American college home. These are some of their comments about life at Wittenberg.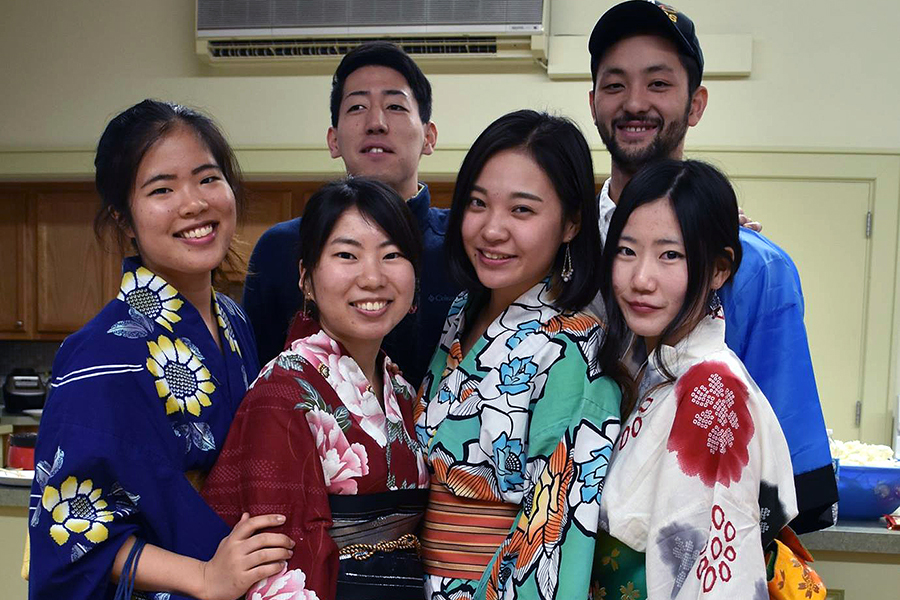 Haruno Sakamoto '18
Toyama, Japan
"Don't worry about all the new experiences you are about to have. Get involved, meet lots of different people, talk to someone whenever you feel homesick or concerned, and use all the good resources Wittenberg offers."
---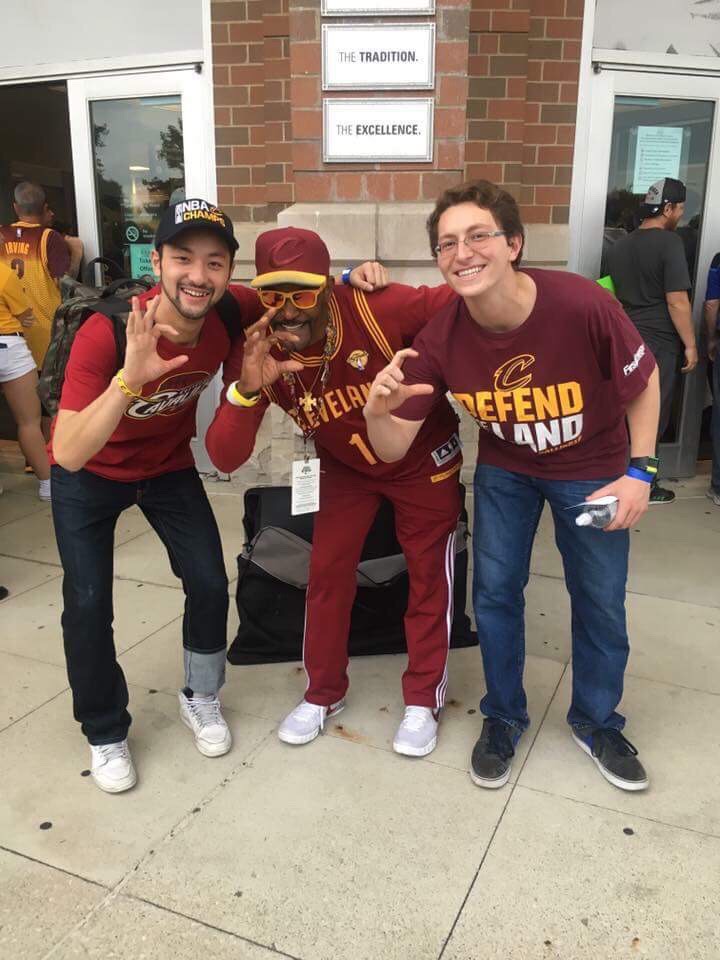 Shunsuke Kirita '18
Osaka, Japan
"I made a lot of friends through basketball. I was worried if i could communicate with people and make friends before coming to America. Language barriers don't matter anymore and sports bring people together."
---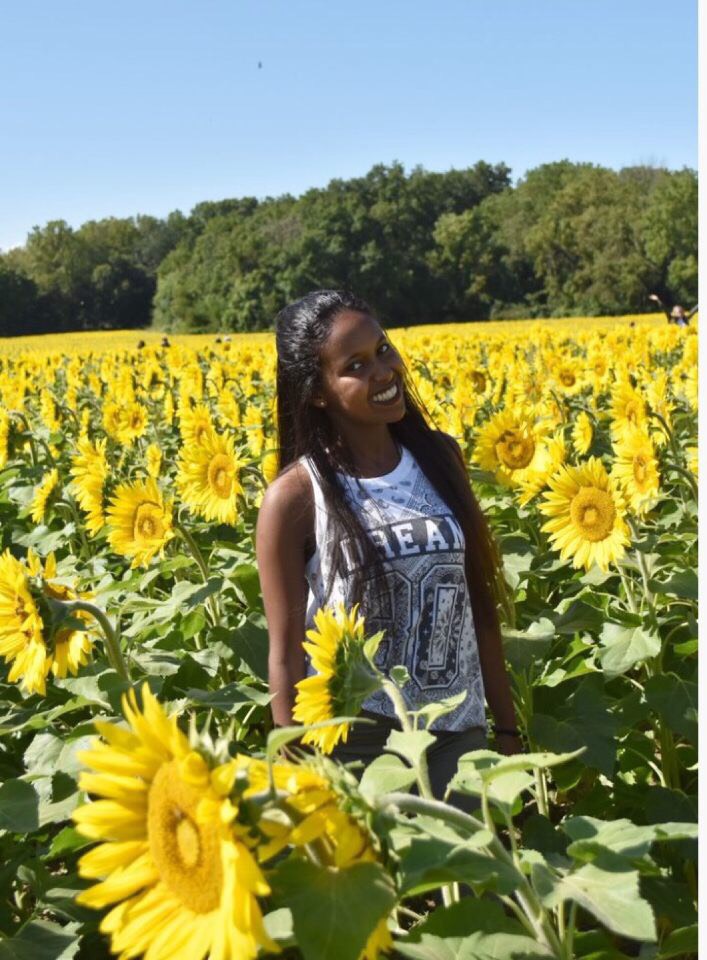 Betty Melaku '20
Ethiopia
"I believe Witt is an eye opening experience and a huge bridge to the next chapter of my life."
---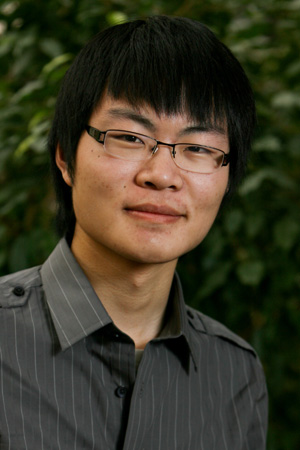 Guoyu "Beck" Ning '12
Huai'an, China
Huaiyin High School
To find a place for academics, for sports, or for socializing? Wittenberg is a choice. I like the professors I have met, the sports spirit I have noticed, the host family I have, and the friends I have made here. Although Wittenberg is a small university, professors can take care of all students in their classes. The students are united firmly and the people are friendly. Living in the States is very exciting!"
---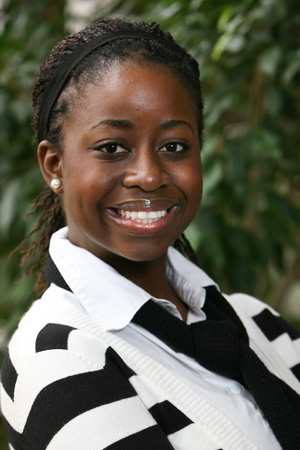 Anna Joy "A.J." Tibby '10
Kingston, Jamaica
St. Andrew High School for Girls
Being far away from home (Jamaica), the Wittenberg community has welcomed me with open arms and has embraced me as one of their own. When I first came here, I was unsure of what path to take career wise, but Wittenberg provided me with an advisor who directed me to becoming a management major, for which I will be forever grateful. As a very interactive campus, I was able to get involved with various clubs and societies and I am currently the vice president of the American International Association, which acts as a medium for internationals and Americans to interact. I have truly enjoyed my time here at Witt and have never one day thought that I made a bad decision. Go Witt!!!
---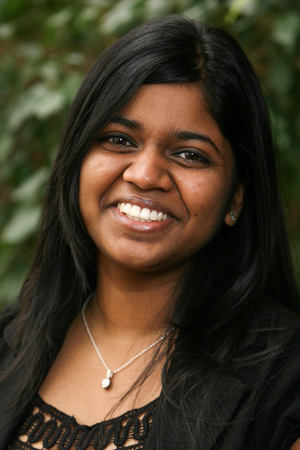 Eshini Panditharatna '10
Colombo, Sri Lanka
Bishop's College
My two-year experience at Wittenberg although short has made me grow above and beyond, academically and personally. The resources for building relationships are endless, as a Biochemistry and Molecular Biology major I have enjoyed pursuing research with my faculty advisor and my clinical internships with health organizations. Socially, there are numerous opportunities to get involved because of the diversity of organizations on campus. My host family, faculty, staff and friends have always been there to lend a helping hand and I was amazed by the care and interest most of them show towards the students. I have found a home away from home. The Wittenberg community is extremely warm and welcoming and I feel very fortunate to be a part of it.
---
Manas "Manny" Mudbari '12
Kathmandu, Nepal
St. Xavier's School
I always feared staying away from my family and studying abroad was even more intimidating. Thinking about the cultural differences and lifestyles that I was not used to made this even worse. However, after coming to Wittenberg, my fears of cultural shock vanished as staff members and students at Wittenberg accepted me as a part of their family. The professors and staff members are always ready to help me with my academic pursuit, and even outside the classroom. I am, and will always be, proud to be a part of Witt.
---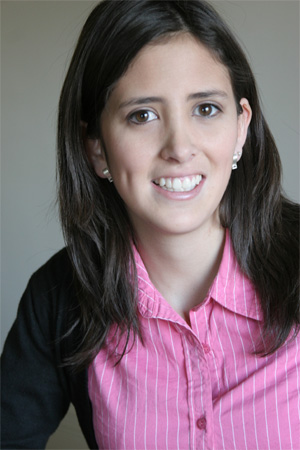 Cristina Recalde '08
Quito, Ecuador
In Wittenberg I have found a place I proudly call home. Well, home away from home. I have found a family here. In many occasions my professors or Wittenberg staff has given me the support and affection of a parent. As for siblings, I have found the most amazing friends, who have been there for me when I live next door or have traveled miles away. We have created a bond that I believe can never be broken. From club activities to classes to sport games, there's always something to do and I always feel at home: comfortable and happy. Being a Wittenberg student makes me proud. Proud of this university, of the campus, of the people that make this community, and mostly because it has helped me grow and become who I am. I am a Wittenberg Tiger.
---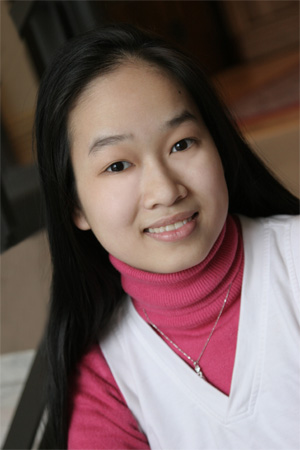 Mai Trinh '09
Hanoi, Vietnam
At Wittenberg , you'll have the opportunity to pursue your interests to your heart's content. I find myself being perfectly happy with my triple majors, tons of extracurricular activities, and still have plenty of time to spend with my great friends!
---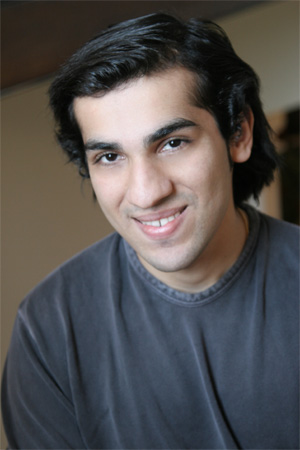 Nimesh Vaya '08
Mumbai, India
I feel the Wittenberg Management Department provides a firm base to grow as a businessman and also as a competitive person. The professors blend in their real life practical experiences to help us better understand important concepts. Outside the classroom, the professors are like family willing to help you in both life and academics.
---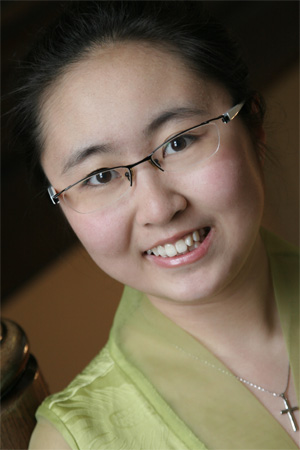 Yuru Niu '10
China
Hi! I'm Louise Yuru Niu. I enjoy my life in Wittenberg because there are many nice people I have met and lots of interesting things to do here. Wittenberg is also a good place to study. There are many great professors here and the classes are very interesting. In addition, I really appreciate that I am paired with a wonderful host family through Wittenberg. I never feel lonely here. I love my life at Wittenberg!