Wittenberg Promise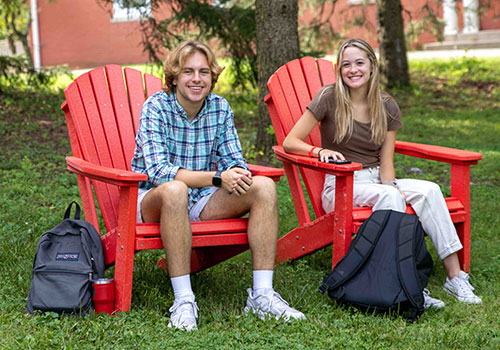 A Wittenberg University education is an invaluable investment. Building one-on-one relationships with professors; learning hands on through internships, field work, and study abroad; making lasting social connections on a beautiful residential campus — the total experience is beyond worth it. Wittenberg prepares students for lives of meaning and purpose, professionally and personally. Here at Witt, we promise to guide you through the next four years as a member of our active and engaged learning environment, one defined by academic excellence, high-impact practices, and a storied athletic tradition.
Our competitive scholarship program includes scholarships for academic merit, special interest, fine arts, first-year research, multicultural leadership, and many more that are available to eligible, enrolled students during the 2024 – 2025 academic year.
If your entrance term is Spring 2024 Semester, click here.