Lesotho Blog
Wittenberg University has built a relationship with the people of the African kingdom of Lesotho, thanks to the leadership and expertise of Professor of History Scott Rosenberg, who served in the Peace Corps in Lesotho before joining the university's faculty.
Twenty-eight Wittenberg students are spending a month in the Mountain Kingdom doing a variety of service projects. We hope that you will enjoy following our blog, and that you are able to share in our experience.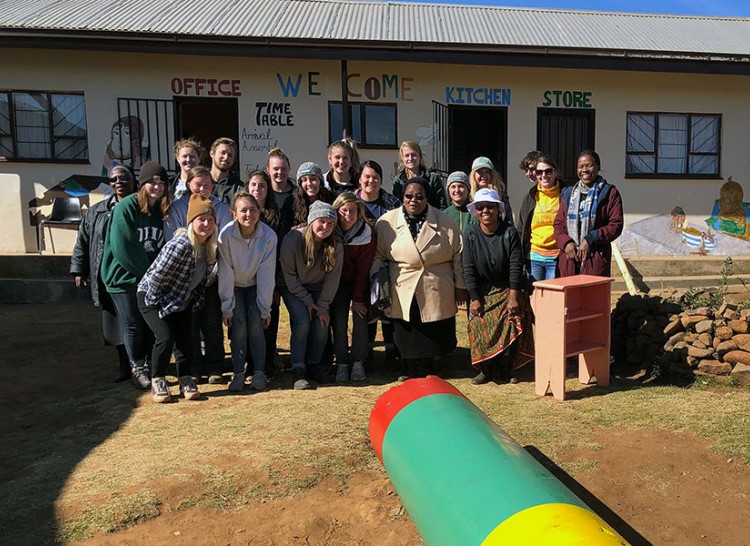 Today some of us were at Good Shepard finishing up our projects from the day before. Good Shepard is a home for teen mothers and their children where they are able to receive education, child care, and much more.