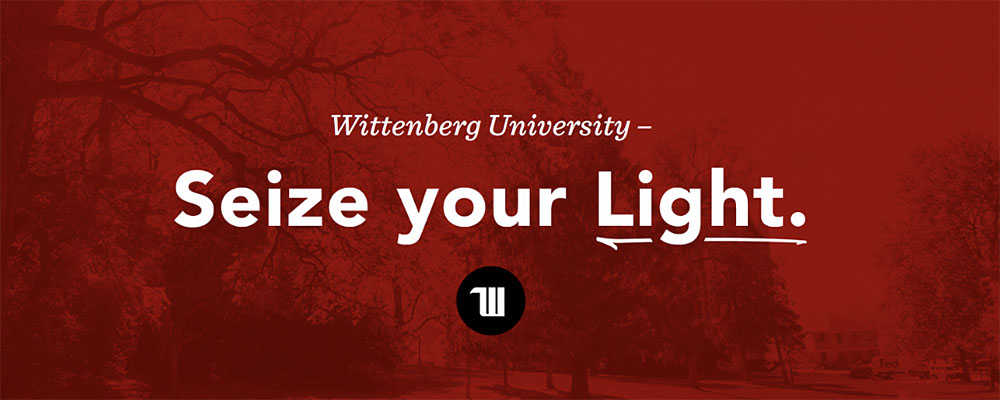 Published August 20, 2021
Wittenberg Community,
Happy First Day of Classes! It is so exciting to have students back on campus. My thanks to everyone who played a part in making Welcome Week a success. I heard from multiple new student families that they were very impressed with the welcome they received.
I also want to thank everyone who attended my campus update in-person and online on August 20. For those who could not attend, the PowerPoint presentation is available on the MyWitt Portal under the Office of the President.
As I shared in that update, I had imagined quite a different scenario this fall; we all had, but the Delta variant has altered that. COVID cases have increased locally and nationally. Our COVID Response Team continues to meet twice weekly, more when necessary. We have a few cases on campus, some of which are breakthrough cases among vaccinated people. I am fully vaccinated, but I was exposed and, following CDC recommendations, will wear a mask, keep my distance, and get tested in 3-5 days. As you know, we have reinstated our face covering mandate in all non-residential campus facilities regardless of vaccination status. While we are continuing to encourage vaccination, not mandate it at this time, I'm urging all those who can to get vaccinated immediately. We are also now requiring students, faculty, and staff to choose a pathway. Full details on the pathway program were communicated in email and can be found below.
While I hoped this year would start differently, I remain proud of our accomplishments as a community. Along with reaching the $85-million mark in our $100-million Having Light Campaign, we are welcoming another talented, academically strong class; our new general education curriculum, Connections, is underway; and we will once again be in-person this year.
These are moments to celebrate, and I hope you'll celebrate them, too. Please find my first e-update of the fall semester below.
Best Regards,
Michael Frandsen, Ph.D.
President
Wittenberg University
Welcome Week
At nearly 400 new students, Wittenberg's class of 2025 arrived on campus safely for Welcome Week, August 26-29. Academically prepared and experienced in flexible learning formats given their high school learning experiences, the University's newest Tigers spent four days acclimating to college life through a range of special programming. I encourage you to read more here.

Pick A Pathway
Given the percentage of individuals on campus who are unvaccinated, we are requiring all students and employees to pick a pathway of vaccination or weekly COVID-19 testing. All students and employees were asked to make their selection by August 26. We will now assume that any individual who did not select a pathway is unvaccinated and thus must participate in weekly COVID-19 testing. Students that have already submitted vaccination information will automatically be enrolled in the vaccination pathway. Employees who have submitted vaccination details to HR in the past did so with the understanding that information would not be shared; therefore, all faculty and staff were to select a pathway. The first mandatory testing date for all unvaccinated students and employees will be tomorrow, Tuesday, August 31. Learn more here.
Excellence in Student Success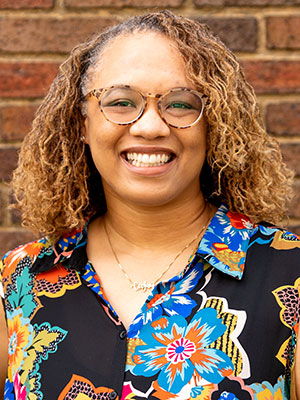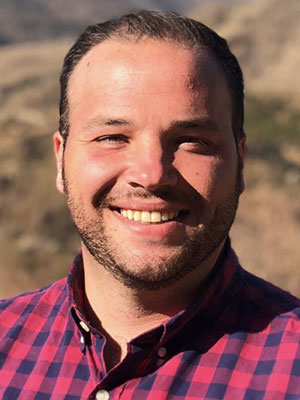 I want to congratulate CJ Witherspoon and Jon Duraj on their recent promotions. CJ will now serve as our associate dean of students and director of the William A. McClain Center for Diversity, while Jon is the new assistant vice president for student development and senior associate dean of students. CJ and Jon have shown tremendous support for our students, and I look forward to partnering with them on future initiatives. More on their work can be found here.
New to Wittenberg
During my August 20 presentation, I shared a special PowerPoint featuring all those who have joined us from August 2020 until now. To view a PDF of that PowerPoint, click here.
SAC Shout-Out
The Staff Advisory Council would like to recognize Beth Hallauer, the 2021 recipient of the second-annual Torchbearer Award. This award is given to a Wittenberg staff employee who clearly personifies the Wittenberg Motto – "Having light we pass it on to others." Congratulations to Beth!
The SAC also wishes to recognize Heather Basil, assistant director of admission. Heather's resourcefulness and ingenuity, seamless coordination of prospective student visits, and her passion and vigor have made her an asset to the Admission team. The SAC thanks her for her dexterity and responsiveness to the needs of current and prospective students.