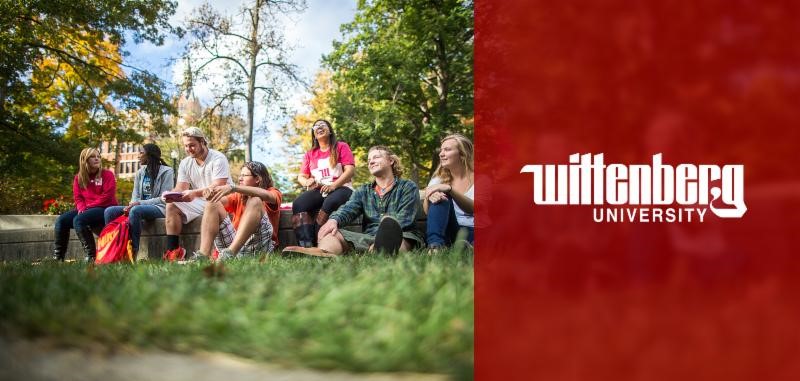 Published December 20, 2019
Wittenberg Community,
Sharon and I want to wish each of you a wonderful holiday filled with hope and faith in the future. The upcoming year will mark the 175th anniversary of our founding on March 11, 1845, and while we will still have challenges to face, this milestone offers us an excellent opportunity to celebrate our distinctive qualities, our history, and our shared future as we continue to position Wittenberg for long-term success.
In terms of recruitment, we are currently seeing a 188% increase in deposits as of today compared to the same time last year, and a 31% year-over-year increase in completed applications. Our new Health, Wellness & Athletics Complex also continues to attract significant interest from prospective students, as well as potential partners who want to use the facilities for events and programs.
We still have much work to do, but I am encouraged by efforts underway to bring in the next class, and I encourage each of you to continue to do your part to make future students and families feel at home when they visit.
Thank you, and may you find time for rest and renewal in the days ahead. Below please find my last brief update of 2019.
Best Regards,
Michael Frandsen, Ph.D.
President
Wittenberg University
---
Named Professorship
I want to offer congratulations to Kathleen A. Reinsel, associate professor of biology and the director of the marine science program at Wittenberg, who has been named the George Greenawalt Professor in Biology. She is the fifth Wittenberg biology professor to hold the distinction. The first named professor was William Beaver, who taught at Wittenberg from 1923 to 1965, followed by Emmet Bodenberg, Elizabeth Powelson, and Dave Mason.
---
SOCHE Award Winners
The Southwestern Ohio Council for Higher Education (SOCHE) recently recognized six Wittenberg employees with Excellence Awards. Wittenberg faculty members selected include Mike Daiga, assistant professor of mathematics, Danny Marous, assistant professor of chemistry, and Elizabeth George, professor of physics. Staff employees honored include Bret Billhardt, senior associate athletic director for athletic internal operations/compliance, Beth Hallauer, academic department assistant, and Jon Duraj, senior associate dean for student success and retention.
---
Teacher Pipeline Project
The Strengthening Ohio's Teacher Pipeline Through Partnership project recently celebrated its inaugural year. The Wittenberg/Yellow Springs Teacher Pipeline Scholars and Yellow Springs Teacher Mentors were recognized at a dinner at the Bayley Alumni House.
The $20,000 grant-funded project is helping to identify and develop students interested in teaching who come from underrepresented groups with a goal of increasing the number of teachers from underrepresented groups in the nation's schools.
---
Sports Update
The winter break brings with it plenty of hardwood action as the Tiger basketball teams continue competition. The men's team, ranked No. 3 in the nation, has won each of its first eight games by at least nine points. Connor Seipel '20 is the team's leading scorer and rebounder, and he was honored for his achievements with a spot on the d3hoops.com Team of the Week for games played Dec. 9-15. On the women's side, the Tigers have a 6-4 record after winning three straight, including a 71-56 decision against Muskingum on Dec. 16 in a game played in the recently renovated 1929 Field House. In that game, Delaney Williams '21 tied a Tiger women's basketball record with nine steals. Both teams are back in action Dec. 29-30 for the annual Charles B. Zimmerman Memorial Classic in historic Pam Evans Smith Arena.