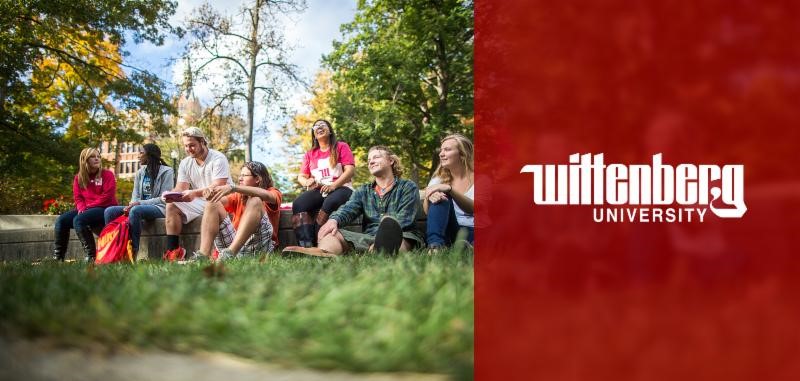 Published June 11, 2019
Wittenberg Community,
Now that we are past June 1, I write to share an update on our enrollment projections for next fall. Our yield on accepted students is up by 75% from last year, and our academic quality has improved somewhat, but the incoming class size, currently, is much smaller than anticipated at 378.
While this number is very disappointing and not where we expected to land, we are certainly not alone. As you probably have read, many small, private colleges like us are experiencing enrollment shortfalls nationwide. The reasons are varied and complex, but I believe the most important factor is the ongoing conversations surrounding the value of a college degree, and particularly the value of a residential, liberal arts education. None of us doubts that value, and the data support the value, but we must not ignore the narrative and the fact that institutions like ours face difficult challenges and difficult decisions.
Despite the results, I remain convinced that the efforts that occurred this year, as we made the intentional decision to focus on recruiting students who will persist and graduate, point us in the right direction. The outcome has been a new baseline for success, not in terms of the results, but in terms of the process. We will continue to work to improve. All processes from this cycle are being evaluated, and planning continues using both the art and science of recruitment for retention.
Looking at the big picture, the fact is, we need to work to improve in all areas. All of us need to look beyond Wittenberg at how we will compete and win. If we want to be a more successful institution, we are going to have to be a better institution. That will mean doing some things differently, it will mean making investments in some existing initiatives and in new ones, and it will mean that we stop doing some other things.
In the meantime, I encourage you to join me in welcoming our incoming students to one of our four summer orientation programs. Our admission team and others across campus are also continuing to reach out to every student who has expressed an interest in being with us this fall. I appreciate everyone's support for their efforts.
Moving forward, I also encourage you to save the date for our annual Homecoming and Reunion Weekend, October 24-27. This year's activities will include a celebratory gala for the official opening of our new Health, Wellness and Athletics complex and special programming to recognize the 50th anniversary of the CBS walkout. Multiple reunions, events, and athletics contests will fill the slate, as well.
I hope you are continuing to enjoy the summer. Below please find my latest update.
Best Regards,
Michael Frandsen, Ph.D.
President
Wittenberg University
---
Fulbright Scholars
Congratulations to Madison Krstich '19, from Johnstown, Ohio, Katherine Winner '19 from Cincinnati, Ohio, and Thomas Zabonik '19, from Westerville, Ohio, who have all been awarded a Fulbright U.S. Student Program grant. With the addition of Kailey Mau '18, from Huron, Ohio, who is currently completing a year as a Fulbright English teaching assistant (ETA) in Germany, and this year's recipients, Wittenberg now has 29 winners dating back to 1952 when Barbara Gaver served as an ETA in France.
---
Gamechanger
Construction is nearly complete on our new 135,000-square-foot Health, Wellness and Athletics (HWA) complex, which is already redefining the student experience, connecting the community and inspiring generations. Follow the progress via the website and webcam.
---
Celebrating Diversity
Aimed at honoring student success and building a stronger community between alumni and current students of color and those representing various nationalities, the second annual Black Congratulatory Dinner (BCD) proved another success leading up to the university's 169th Commencement Exercises on May 11.
---
Creating Change Agents
Engaging in conversation is the first step, and that's what a group of 90-plus students from our Greek life community did during an inaugural Fraternity/Sorority Summit on Prevention. The group discussed sexual assault, abuse, and interpersonal violence – subjects that all college campuses need to be having serious conversations regarding.
---
Newest Hires
In May, we welcomed five new members to our community. They included: Amy Barnhart, director of financial aid; Christopher Besse, assistant director of admission, visits and events; Laurie Harless, dispatch operator, Katelyn Partlow, police officer; and Michael Perry, assistant director of Upward Bound.
---
Athletics Update
For the 10th straight year, the Tiger men's golf team advanced to the NCAA Division III Tournament after capturing first place in the NCAC Tournament. And once again, the Tigers made a run at a national title. After climbing within two strokes of the team lead midway through the third round, the Tigers wound up sixth out of 42 teams in the final standings, led by Colin Laszlo '19 and Cameron Willis '20, who tied for 23rd place out of more than 200 individual competitors. Five Wittenberg men's golfers earned All-Great Lakes Region awards, and Head Coach Michael Leotta claimed Regional Coach of the Year honors.
---
Scoop from Staff Advisory Council
The Staff Advisory Council (SAC) is excited to "scoop out some happiness" next month in appreciation of all faculty and staff during the Staff Appreciation Day Ice Cream Social on Friday, July 19. The social will take place from 11 a.m. to 2 p.m. on Alumni Way. The event is free to all. Please wear Witt gear to show your Witt pride to all students and families attending the Summer Orientation.