The Wittenberg Role-Playing Guild provides a community for those interested in games on campus ranging from board games and role-playing games to miniatures and collectible card games.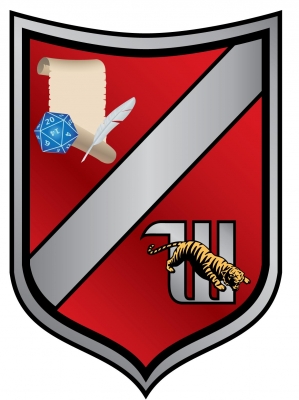 We coordinate semester-long campaigns, one-shots, guild trips and more
The Wittenberg Role-Playing Guild serves Wittenberg's campus by providing a safe, fun environment for students, alumni, faculty, and community members to play games. The Role Playing Guild likes to play all sorts of games and wish for everyone to enjoy their time playing with us. All events are open to Wittenberg and the Springfield community. The Role Playing Guild holds semester long campaigns of various types of role-playing game systems that meet regularly once a week. During the weekends Wittenberg is in session we have different events going on. Members enjoy taking trips to gaming stores in the area once a month. During the Fall members take a trip to the Renaissance Fair as a group just to enjoy the entertainment of the past.  Every Friday night the Role Playing Guild has a One shot gaming session where people can learn to play or run different role-playing systems. Every Saturday night, from 7pm-Midnight, students are invited to bring a game to Board Game Night and play games brought from the members' collections. For those interested in learning a new game, Sunday Miniatures night allows those to play various types of miniature games. The Role Playing Guild hosts an annual day long game convention: WittCon.