Enhancing the Student Experience for Generations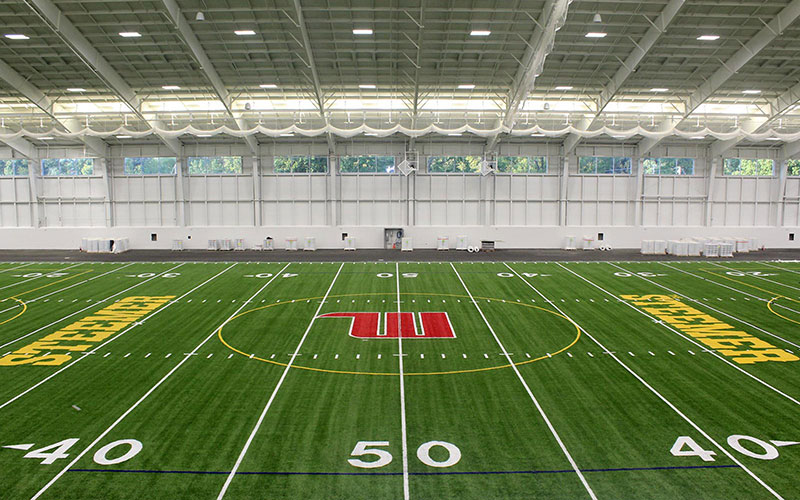 The restoration and expansion initiative of Wittenberg University's Health, Wellness & Athletics Complex has created one of the finest facilities in NCAA Division III, updating dated spaces that have served students for generations while also creating new, state-of-the-art training areas, classrooms, and labs. The entire project aligns academics and athletics for engaged learning and modern competition that benefits everyone on campus, within our community, and across our region.
The improvements have enhanced the entire student experience while introducing one of the finest small college indoor practice facilities in the nation (The Steemer), and they are playing an integral role in Wittenberg's student life and sense of community. In addition, Wittenberg gains a new competitive edge within the North Coast Athletic Conference (NCAC) and among its peer institutions across all of NCAA Division III.
"This initiative is an investment in Wittenberg's future, our community, and this region. The tremendous impact of these new facilities is already being felt, and we are confident that this is only the beginning of what will be a true game changer in student success, engaged learning, community, health and well-being, and intercollegiate athletics excellence."
Michael Frandsen
President, Wittenberg University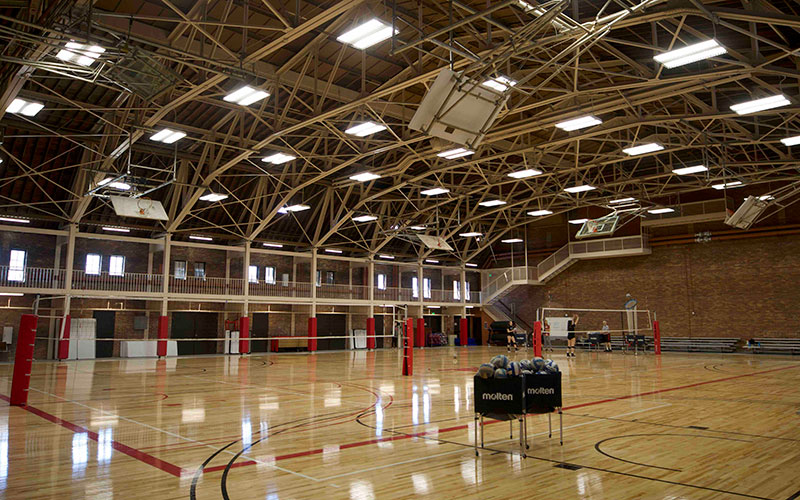 The restored and expanded facilities, including the historic 1929 Field House (pictured), will also help with student recruitment and retention, and allow Wittenberg to attract more regional and national events, all while supporting the University's 25 intercollegiate athletics teams and multiple club sports. Wittenberg, a major Springfield employer, has an estimated $70 million impact on the region's economy.
Designed by Youngstown, Ohio-based ms consultants, inc., the HWA facilities were built by Dayton, Ohio-based Danis. Thanks to a lead gift from Columbus-area residents, Wes Bates, chairman and CEO of Dublin-based Stanley Steemer, and wife Ann Bates, both Wittenberg class of 1970, The Steemer will provide a best-in-class indoor practice experience and serve as a catalyst for innovation and partnership on campus and off, drawing students, faculty, and staff together, and inspiring the region and local community to create powerful engagement opportunities that benefit all.