Click Here For Full HWA Construction Photo Gallery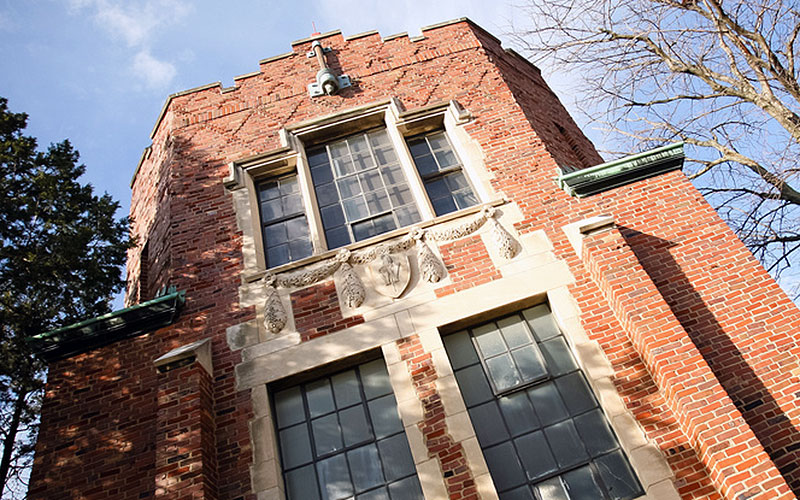 Wittenberg had a choice to move forward with a completely new facility or preserve its architectural heritage, which reflects its strong athletics history. It chose the latter as evidenced by the stunning restoration of the University's 1929 Fieldhouse (facade of 1929 Fieldhouse, prior to restoration initiative, pictured).
Dated, interior spaces within the 1929 Fieldhouse have been renovated to include a strength training and wellness center, a multipurpose recreational room for group fitness classes, and spacious gathering spots in which students can study or relax. The 1929 Fieldhouse is now an epicenter of activity with technology-enabled classrooms, modernized court surfaces for volleyball and basketball, and open office spaces.
The building has been restored in a way that accommodates modern use while respecting traditional architecture and the period in which it was built.