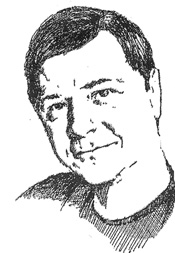 Associate Professor, Emeritus
jhumphries@wittenberg.edu
Associate Professor of Theatre and Dance, teaches courses in Stagecraft, Scene and Lighting Design and Art of Theatre. He holds a B.A. from Southern Arkansas University and an M.F.A. from the University of Idaho. Humphries has designed for professional, academic, and community theatres throughout the country. He was a member of the Artistic Staff of Texas Shakespeare Festival for twenty-two years. Jimmy's work has won several design awards. In regional theatres he has won a Globe Award from San Antonio, twelve nominations and two awards for Memphis' Ostrander Theatre Awards, and one design award from Texas Non Profit Theatres. He has won design awards from the International Siglo de Oro Drama Festival.
Over the years, Mr. Humphries has been awarded six citations for design excellence by the Kennedy Center American College Theatre Festival in both scenery and costumes. Jimmy is a member of United Scenic Artists and United States Institute for Theatre Technology. In 2002 he was inducted into the Ohio Educational Theatre Hall of Fame. Mr. Humphries joined the Wittenberg Faculty in 1992.