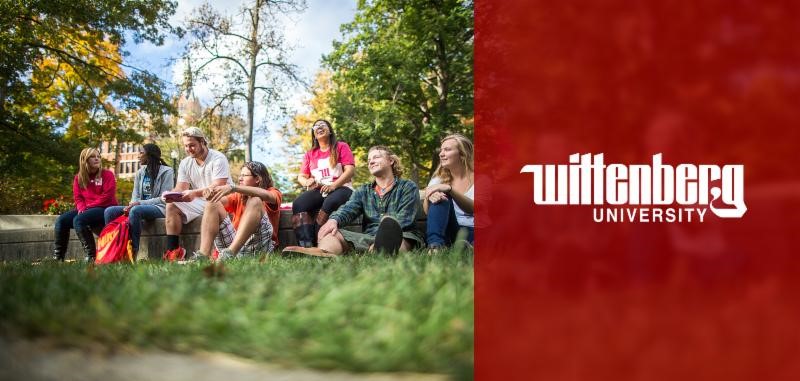 Published August 22, 2019
Wittenberg Community,
The 2019-20 academic year has begun, bringing with it an exciting energy that will always make this time of the year a favorite time for Sharon and me. I want to thank everyone who played a part in making last week's Move-In Day and Welcome Week a huge success. I know much of the work leading up to this time of the year is often behind the scenes, but I hope the positive sentiments shared by our incoming students and their families remind each of you that those efforts matter -- and make a difference.
While there are many positives to celebrate and look toward, including our upcoming Family Weekend, Homecoming & Reunion Weekend, and the dedication of our Health, Wellness, and Athletics Complex, I also recognize that our time together during last week's Update Luncheon brought home the realities that we, like most institutions our size, face with regard to increasing challenges impacting higher education broadly and specifically at Wittenberg. These challenges require that we adapt and evolve without compromising our investments in our people or our campus. Simply put, we need to adjust to the forces we face and our lower enrollment, and we are beginning that process as I shared in my presentation with you. That presentation has been posted under the President's tab on the MyWitt portal.
I am confident in who and what we are as an institution "all in" for student success and grounded in the liberal arts and sciences, which believes in the transformative power of integrated learning within a residential setting. We are also a proud partner with our hometown of Springfield. These aspects will never change nor will our mission and purpose. While there are difficult decisions ahead, I am glad to be working with you toward a better future for Wittenberg.
Below please find my latest update.
Best Regards,
Michael Frandsen, Ph.D.
President
Wittenberg University
---
Opening Convocation
We will celebrate the 37th season of the Wittenberg Series this year. Offering the campus, Springfield community, and greater region a diverse selection of guest lecturers and world-renowned performers, this year's Series will begin with the traditional Opening Convocation featuring a keynote address by Provost Michelle Mattson at 11:45 a.m. Tuesday, Aug. 27, in historic Weaver Chapel.
---
Handshake
Wittenberg recently joined the Handshake platform, the largest career community for students and recent graduates. The platform provides participants with access to more than 400,000 employers, including 100% of Fortune 500 companies, in all 50 states and 165 countries. Personalization by all majors and areas of interest is available, as are options for alumni to reach out to students to share advice and opportunities, and for students to ask questions about career directions.
---
Coffee Expressions
I am excited to announce that we have a new community partnership with locally owned and operated Coffee Expressions. The newly named Coffee Expressions Witt will offer a full-service menu in our COMPASS: Sweet Success Center inside Thomas Library. I am already hearing positive feedback about this addition to our dining options, and I would encourage members of the campus community to swing by when schedules allow.
---
Space Station
Jeremiah Williams, associate professor of physics, had the unique opportunity last month to conduct an experiment on the International Space Station. In addition to collaborating with a 12-member team of scientists and several international agencies, Williams also involved students in analyzing data for the project.
---
Elected To Lead
Albert Bryan Jr. '89 is "changing the course" as the only African American governor in the nation, including states and territories, following his election to the highest office in the U.S. Virgin Islands this past January. The accomplishment completes a lifelong goal that Bryan said he has worked on since graduating from Wittenberg.
---
Newest Hires
Since my last communication, we were pleased to welcome 36 new employees. Please click the link below to see the newest members of our community.
---
HWA Update
Planning continues for the upcoming dedication of our new Health, Wellness, and Athletics (HWA) facilities during Homecoming and Reunion Weekend, October 24-27.
---
Scoop from Staff Advisory Council
The Staff Advisory Council's August shout-out goes to the Office of Student Development, all the Orientation Assistants, and everyone who worked to make Welcome Week a memorable experience for our new students and their families. As President Frandsen said above, so much that we don't see goes into planning for this time, and the results showed in the smiles and expressions of thanks that were repeatedly shared throughout the week.