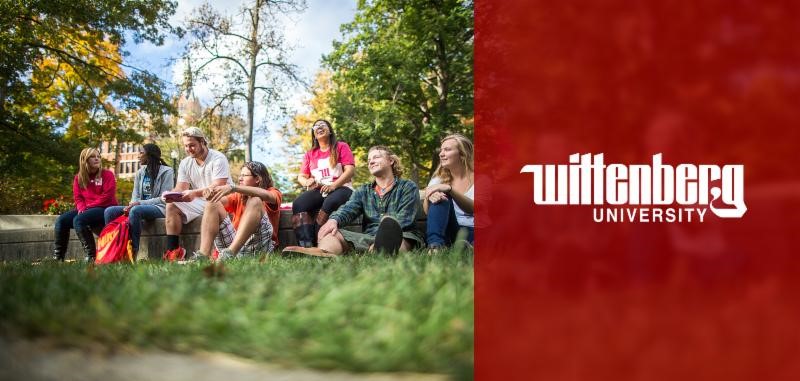 Published October 9, 2019
Wittenberg Community,
In a few weeks, we will welcome hundreds of alumni back to campus for our annual Homecoming & Reunion Weekend, October 24-27. I know many of you have been involved with the planning for this special time, and I thank you for stepping up to make this time a memorable one for our alumni and friends. Highlights of this year's weekend include commemorating the 50th Anniversary of the CBS Walkout, celebrating the Grand Opening of the Health, Wellness & Athletics Complex, and recognizing several distinguished alumni during our annual recognition ceremony. This is in addition to the many reunions, athletics contests, and gatherings being planned. I would encourage each of you to participate in any and all activities as you are able to do so.
I also want to take a moment to acknowledge the concerns being raised around the realignment we are initiating to position Wittenberg for future success. These are not easy conversations or actions, but they are necessary if we are to continue to provide the distinctive, life-changing education we aim to deliver. Provost Mattson and Vice President for Finance and Administration Rob Young are continuing to have important conversations with faculty and staff, as am I, and I am confident that by working together we can accomplish the best for our students and our campus.
Lastly, just as we will welcome our alumni, we will also welcome our Board of Directors, October 24-25. As expected, our meetings and conversations will focus on our financial challenges, but also on our successes. Very early indicators suggest a stronger position in terms of the number of accepted students at this point in time compared to the same time last year. Campaign planning and implementation also continue to move in a positive direction. More work is certainly needed on both fronts, but it is important that we stop to celebrate the small and large wins as we proceed.
With all that in mind, below please find my latest update.
Best Regards,
Michael Frandsen, Ph.D.
President
Wittenberg University
---
Homecoming 2019
In addition to the 50th anniversary of the CBS Walkout, celebration of the HWA opening, and annual alumni awards, six classes will enjoy reunions. Athletic contests, mock interviews, academic department and team alumni events, the Black Excellence Soiree, and multiple other opportunities to engage with our alumni will round out the exciting weekend. See the full schedule here and enjoy this special video.
---
Sauer Symposium
Author and theologian Gilbert Meilaender from Valparaiso University delivered the annual Wittenberg Series-sponsored Kenneth H. Sauer Symposium last Friday. Both Bishop Sauer and spouse Betty Wallick Sauer '52 were able to join us this year, as did Dr. Meilaender's family, including daughter Ellen '97. The event also served as the keynote address for the Association of Lutheran College Faculties Conference (ALCF) hosted by Wittenberg, of which Professor of Political Science Ed Hasecke '97 is the president. Our next Wittenberg Series' event will be a special dance concert featuring Step Afrika! on October 21.
---
Special Promotions
Wittenberg was pleased to provide several commercial spots highlighting the learning and discovery that happens here, along with students sharing what makes their Wittenberg experience stand out. The 30-second spots aired during the televised opening football game against Washington and Jefferson on September 6, 2019, which was featured on ESPN3. Click image to view one ad, as well as see the other ads we have been using to support our recruitment efforts.
---
Presidential Portrait
We are pleased to acknowledge the service of Dr. Laurie Joyner, our 14th president, with an official portrait. Visitors to Recitation Hall can now find her portrait on the north side of the second floor near the Hiller Chapel entrance. President Joyner served Wittenberg from 2012-2015 and was the first woman to ever serve in this capacity at the University.
---
Passing of Light
The latest compilation of brief stories highlighting alumni, faculty, and staff success appeared on the website last month and was posted on our main social media channels. To share stories in this new platform, please contact University Communications. Congrats to all those featured in the September edition.
---
Accreditation Visit
On November 9-10, 2020, Wittenberg will once again host a review team from the Higher Learning Commission (HLC). As a member of the HLC Standard Pathway, Wittenberg's accreditation process includes a Comprehensive Review in the middle of the 10-year cycle. A team has been assembled to help Wittenberg complete the Assurance Argument and evidence file for the 2020 visit. My thanks go to Margaret Goodman, Josh Moore, Rob Baker, Casey Gill, Scott Dooley, Lori Askeland, Grace Sever, Ed Hasecke '97, Amber Burgett, Jon Duraj '09, Adam Parker, Rhonda Ward, and Darby Hiller for agreeing to be part of this important process. Additional information about the 2020 Accreditation Project can be found in MyWitt under Institutional Research.
---
Sports Update
We've reached the midway point of the 2019 fall sports season, and the Tiger teams are heading into the conference portion of their schedules with some momentum. Leading the charge is the 22nd-ranked Tiger women's volleyball team, which is 3-0 in NCAC action (through Oct. 8). Other highlights include the Tiger football team, which also stands at 3-0 in league play while receiving votes in the national polls, and the Tiger women's soccer team, which split its first two NCAC games. Finally, the Tiger men's golf team is ranked fourth nationally after excelling in five fall tournaments.
---
Newest Hires
Since my last communication, we were pleased to welcome Stephanie Clark and Kristina Devine as senior directors of development; James Koon as an adjunct instructor of music; Jabal Moss as associate director of student success; Judith Stickel as adjunct instructor of nursing; R. Weimer as adjunct instructor of theatre & dance; John Bluem as assistant coach for men's soccer; and Jennifer Roberts as adjunct instructor in our School of Graduate and Professional Studies.
---
Staff Advisory Council
The Staff Advisory Council's October shout-out goes to the ITS/Solutions staff, which works around the clock to ensure the campus community's technology needs are addressed and resolved. Whether providing support in the classrooms, face-to-face support, event support, support by phone, or support by email, the ITS/Solutions staff works tirelessly to help students, faculty, and staff have an excellent experience at Wittenberg. Thank you for being "ALL IN" for our campus community!