Wittenberg was saddened to hear the news of the decision to suspend all operations and cease enrollment at its neighboring institution, Urbana University, just 18 miles away from our campus. Wittenberg wishes to offer its support to Urbana students by making the transfer process as seamless as possible.
Admission, Scholarships and Financial Aid
Urbana students interested in transferring to Wittenberg will need to apply for admission via the transfer application. All applicants will be given full consideration for admission. Any student who applies and is accepted from Urbana University prior to July 15, 2020, will receive a $1,000 per year Transfer Access Grant. In addition, all accepted transfer students from Urbana University who deposit by July 15, 2020, will be eligible for a 50% reduced deposit of $200.
A Message From An Urbana Alumna
We will review your FAFSA and most recent award letter from Urbana and make every effort to come as close as possible. If you do not have a copy of an award letter please request one from Urbana/Franklin University's financial aid office and send a PDF or image to transferwitt@wittenberg.edu. Although we cannot guarantee the ability to match out-of-pocket cost in all cases, please know that we are invested to seeing you complete your degree at Wittenberg. As a reminder, Wittenberg University is a NCAA Division III institution and is not allowed to offer aid based on athletic ability or athletic-related aid of any kind.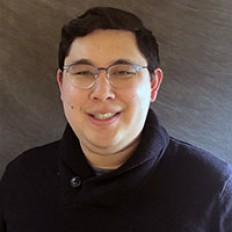 For questions and next steps regarding your transfer admission, contact Ian O'Donnell, Assistant Director of Admission, at odonnelli@wittenberg.edu or 937-327-6373.
Wittenberg is an approved transfer partner school and has program-specific transfer pathways with Urbana for the following academic programs: Education, Environmental Science, Mathematics, and Self-designed majors. Learn More
Meet Your Admission Counselor and Transfer Information Sessions
Transcript Review
The Office of the Registrar is dedicated to prompt transcript evaluation for each Urbana student. The typical turnaround time for a transcript review is 2-5 business days. We know that credit transfer is a primary concern for you, so please work with Ian O'Donnell at odonnelli@wittenberg.edu to begin this process.
Academics
We encourage you to review the academic programs offered at Wittenberg University here.
Honors Program
Incoming transfer students may be invited into the University Honors Program based on consideration of a college grade point average (GPA) of 3.5 or higher and college curriculum. They will be notified of their admission to the University Honors Program shortly after their admission to Wittenberg.
Transfer Conduct Form
The Transfer Conduct Form is required as a component for the application for admission and is waived for all students currently attending Urbana University.
Housing
Incoming Urbana transfer students will have the ability to request to live with other Knights.  We want to ensure you feel comfortable in your transition to Wittenberg and have the opportunity to live on a floor with other students from your Urbana University community. Click here for additional information regarding residence life. Wittenberg University is a four-year residential campus. If you would like to be considered for commuter status, please complete the Housing Release Application form.
Athletics

For individuals who wish to pursue athletics at Wittenberg University, please make sure you are first entered from Urbana into the NCAA Transfer Portal. Once this is complete, please feel free to reach out to our coaching staff to share your interest in playing for the Tigers. See our athletic offerings and find coach contact information here.
Wittenberg's motto is "Having Light We Pass It On To Others," and that is infused in all we do. We sincerely hope to assist you in making a smooth transition from Urbana to Wittenberg. If you have questions pertaining to NCAA compliance, please contact Bret Billhardt, Senior Associate Director of Athletic Operations, at billhardtb@wittenberg.edu.
Questions About Transferring?
If you have any other questions or concerns about your transfer to Wittenberg, please contact our Office of Admission at (877) 206-0332 or e-mail us at admission@wittenberg.edu.