Black History Month, or National African American History Month, is an annual celebration of achievements by black Americans. Recognized in the United States since 1976 and also in many other countries around the world, including Canada and the U.K., the month grew out of "Negro History Week," the brainchild of noted historian Carter G. Woodson and other prominent African Americans.
In honor of Black History Month, Wittenberg is celebrating the achievements of many of its African-American alumni throughout the month of February. #WittProud #BlackHistoryMonth #LifeAfterWitt

Mr. Larry James, Class of 1978
Larry James, who previously served on the Wittenberg Alumni Board, recently retired from his position as the vice president of multicultural competence & inclusion at Mercy Health in Cincinnati, Ohio, to establish and lead James River Holdings, LLC, a family-owned holding corporation of personal and professional support product and service companies designed to optimize the quality of life for today's dual/middle income professional households. (posted 2/28/17) Read More...

Ms. Jennette Bradley, Class of 1974
Former Gov. Bob Taft appointed Bradley to the office of treasurer of state in 2005 not long after she made history in January 2003 when she became the first African-American woman to serve as a lieutenant governor in the United States. Bradley was a member of the university's board of directors from 2001-2011. She also served as director of the Ohio Department of Commerce, was a senior vice president for Huntington National Bank, the executive director of the Columbus Metropolitan Housing Authority and served on the Columbus City Council for three terms. In 2015, she became a member of U.S. Senator Rob Portman's (R-Ohio) African American Leadership Council, a group that advises him on issues impacting the urban community. (posted 2/22/17) Read More...

Mr. Manny Lamarre, Class of 2009
Today's featured alumnus is Manny Lamarre, class of 2009. Lamarre was recently named executive director of the state of Nevada's Office of Workplace Innovation (OWINN), which was launched in 2016 to "promote a skilled, diverse and aligned workforce in the state by building cooperation and collaboration among all entities focused on workforce development." (posted 2/17/17)
Read More...

Mr. Fred Mitchell, Class of 1969
Today's featured alumnus is Fred Mitchell, Wittenberg class of 1969, who received the Alumni Association's most prestigious recognition, the Class of 1914 Award in 2016. Currently an adjunct professor at Northwestern University's Medill School of Journalism, Mitchell has had an illustrious career as a sportswriter and columnist for the Chicago Tribune for more than 40 years covering the Chicago Bears, Cubs and Bulls. He has written 11 sports books and routinely appears on local and national TV and radio. (posted 2/15/17)
Read More...

Ms. Tiffany Tynes Curry, Class of 2001
Today's featured alumna is Tiffany Tynes Curry, class of 2001. Tynes Curry recently received the prestigious Milken Educator Award for her contributions to the personal development of students and teachers alike. She is the only Milken Educator Award recipient in Ohio this year and the first from her school district since 2002. (posted 2/8/17)
Read More...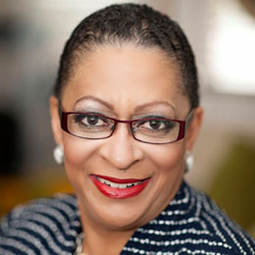 Ms. Janet Jackson, Class of 1975
Today's featured alumna is Janet E. Jackson, class of 1975, the first woman and first African American to lead the United Way of Central Ohio in its 80-year-history. Jackson also was the first woman elected Columbus City Attorney and the first African-American judge in Franklin County. (posted 2/1/17)
Read More...
Published February 2017