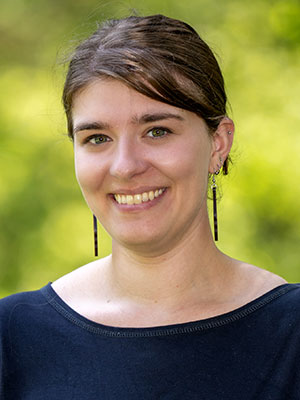 Assistant Professor of Philosophy
Hollenbeck Hall 323
annesleyk@wittenberg.edu
Kelley Annesley specializes in epistemology and biomedical ethics. In epistemology, her research primarily concerns justification, evidence, and the possibility of rational belief in conspiracy theories and other "extreme" beliefs. She also works on questions surrounding epistemic injustice, expertise, and the relationship between first- and higher-order evidence. In biomedical ethics, she focuses on feminist critiques of clinical practice and the concepts that underlie medicine (for example, health and disease).
Degrees:
Ph.D. Philosophy, University of Rochester
M.A. Philosophy, University of Rochester
B.A. Philosophy and Theater, Muhlenberg College
For more on recent publications, teaching philosophy, past and current syllabi, and Dr. Annesley's research, see www.kelleyannesley.com.