We welcome the opportunity to help you discover what Wittenberg has to offer and to make your transfer process as seamless as possible. Students transferring from Saint Joseph's College will need to apply for admission via the transfer application linked below and will be given full consideration for admission. Once admitted, Wittenberg will match any institutional grants and scholarships (excluding athletic scholarships) upon submission of the FAFSA form.
Wittenberg has inspired generations of students to lead in their communities and around the world. We believe that every student should not only be able to make a successful living, but also a meaningful life.
Thinking of transferring to Wittenberg? We welcome applications from transfer students for both the fall and spring semesters. The transfer application process is designed to help us become acquainted with you. Each applicant is considered on the basis of individual qualifications both academic and non-academic.
For students transferring from Saint Joseph's College, completion of the Common Core will equate to completion of the general education requirements at Wittenberg, with the exception of the foreign language requirement. Partial completion of the Common Core will be evaluated for partial fulfillment of our general education requirements.
Wittenberg Transfer Application
Campus Visits
To discover if Wittenberg is right for you, we encourage you to visit our campus, ranked as one of the most beautiful in the United States. During your time with us, we want you to meet the people behind the place that make Wittenberg special, and to explore your academic and career interests.
For transfer students, a typical visit includes an interview with our transfer coordinator and a campus tour.  We would be happy to arrange class visits and appointments with professors and coaches if you'd like. You can schedule a visit online or contact us at (877) 206-0332 or admission@wittenberg.edu.
Questions about transferring?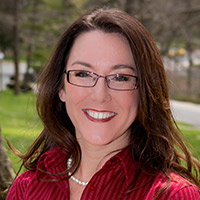 Contact Gina Beck, admission counselor for transfer recruitment, by e-mail at beckg@wittenberg.edu or by phone at (937) 327-7012 or (937) 327-7046.
If you have any other questions or concerns about your transfer to Wittenberg, please contact our Office of Admission at (877) 206-0332, or e-mail us at admission@wittenberg.edu.