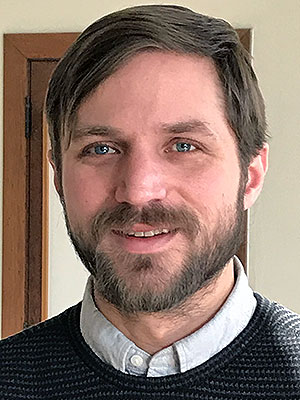 Adjunct Professor of Art
(937) 327-6311
warndorfn@wittenberg.edu
Koch Hall 103
Nicholas Warndorf is a visual artist based in Columbus, OH. He studied at Otterbein University where he received a BA in Studio Art and a BA in Philosophy. He went on to complete a MFA at Stony Brook University. In his studio practice, Warndorf is interested in the role of image making across a range of disciplines, abstraction, and the anthropocene.
Warndorf's work has been exhibited with the SciArt Center of New York (New York, NY), The Cambridge Stem Cell Institute (Cambridge, UK), Collar Works (Troy, NY), Roy G Biv (Columbus, OH), and the Cultural Arts Center (Columbus, OH).