Our Mission
The Community Service program provides students with opportunities to serve, to connect with the greater Springfield community, and to reflect on the service experience to better understand themselves, community needs, and their responsibility in advancing the common good.
Fall and Spring Semester: 8 a.m.- 5 p.m., Monday-Friday
Summer Hours: 8:30 a.m.- 4 p.m., Monday-Friday
Contact Us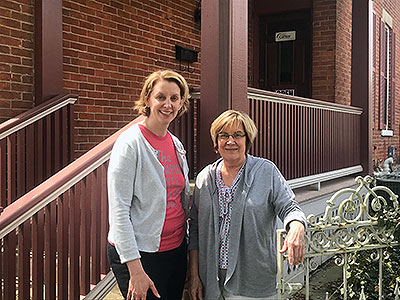 Kristen Collier
Director of Community Service
(937) 327-7523
weserve@wittenberg.edu
Cindy Larson
Administrative Assistant
(937) 327-7523
weserve@wittenberg.edu
Mailing Address
Community Service
Wittenberg University
P.O. Box 720
Springfield, Ohio; 45501
Office Location
Hagen Center
723 N. Fountain Avenue
937-327-7523
Click Here to register for the Super Service Saturday, 2/22
Click Here to apply to be a Community Engagement Coordinator!
Click Here to access the reference form for the Community Engagement Coordinator position!