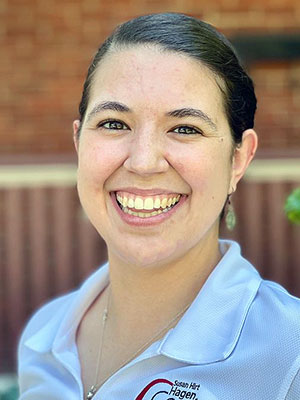 Assistant Director, Hagen Center for Civic and Urban Engagement
(937) 327-7936
scherzerr@wittenberg.edu
Rachel Scherzer serves as the Assistant Director of the Susan Hirt Hagen Center for Civic and Urban Engagement at Wittenberg University. In her role, she creates opportunities for students to engage with service and provides leadership for co-curricular student civic engagement programs.
As a community service professional, she works to bring together student learning experiences with service and social change, connecting that learning to the local community and social justice issues students deal with on-campus. Her work has included a focus on college access, food justice, and alleviating socioeconomic barriers. She brings a passion for program planning, leadership, and social justice education into her role.
Prior to joining Wittenberg, Rachel served as an AmeriCorps VISTA at Otterbein University, working with the Promise House community resource center and food pantry. She earned her B.A in English Literary Studies from Otterbein University and her M.S.Ed. in Higher Education Student Affairs from Indiana University Bloomington.