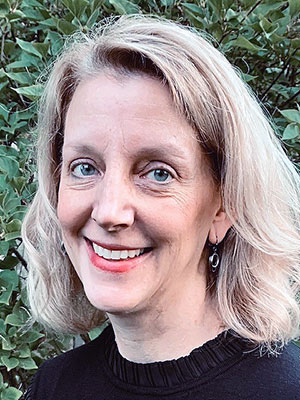 Associate Director, Hagen Center for Civic and Urban Engagement
(937) 327-7523
kcollier@wittenberg.edu
Kristen Collier serves as the Associate Director of the Susan Hirt Hagen Center for Civic and Urban Engagement at Wittenberg University. In this role she provides leadership for partnership development, assessment for community service programs, and the Summer Civic Engagement Internship program.
As a long-time resident of Springfield, she finds joy in making connections between the campus and community and reading and listening to stories of social and personal change. She is a member of the advisory council for Ohio Campus Compact and a couple of local non-profit boards.
Prior to joining Wittenberg, Kristen managed the service-learning program and served as a residence hall director at Otterbein University. She also spent four years as a Senior Academic Advisor for undeclared and underprepared students at Northern Kentucky University. She earned her B.A. in English from Wittenberg University, and M.Ed. in College Student Personnel Administration from James Madison University.