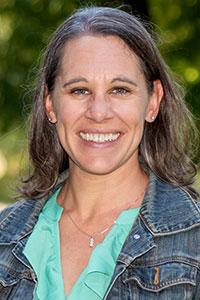 Assistant Professor
Early Childhood Education
Blair Hall 219
(937) 327-6424
farleyk@wittenberg.edu
Kristin S. Farley, Assistant Professor of Education, joined Wittenberg University's Education Department in August of 2018. Kristin teaches undergraduate and graduate courses related to children's language and literacy development and reading. Her research similarly examines early childhood educators' classroom practices that best support children's language and literacy development.
Kristin has 10 years of experience as a preschool teacher in central Ohio. During this time, Kristin worked with children who exhibited a range of developmental needs and came from diverse socioeconomic backgrounds. She also taught undergraduate and graduate courses at The Ohio State University related to reading development and to issues of equity and diversity in the classroom.
Through her graduate experiences, Kristin had the opportunity to work on a large-scale research project that examined early childhood educators' classroom practices. As a result of this work, she has multiple publications regarding effective practices that promote young children's language and literacy development. She has also presented at state, national, and international conferences for both researchers and educators, including conferences for the Society for the Scientific Study of Reading, the Society for Research in Child Development, and the National Association for the Education of Young Children.
Kristin received her B.S. and M.S. in Early Childhood Development and Education and her Ph.D. in Reading and Literacy in Early and Middle Childhood, all from The Ohio State University. She lives in Plain City with her husband, Michael, and their two sons, William and Benjamin.