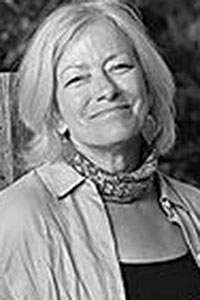 Adjunct Professor of English
cassela@wittenberg.edu
(937) 327-7065
Hollenbeck Hall 111
Adrienne Cassel has been teaching English for over twenty-five years. She thinks she has the best job in the world. She loves getting to know her students and what they think about this crazy, wonderful world.
Adrienne grew up in front of a small farm in West Milton, Ohio. Her house was one of the first in a series of homes that were built on previous farm land, but since her family was good friends with the farmer who lived behind them, she had all the fun -- riding horses, getting lost in the woods, picking blackberries in summer -- without the chores.
Her time in the woods as a child led to her love of the natural world and spending hours curled up with books when she was not in the woods to her love of words. Eventually, those two passions melded as she pursued a doctorate degree in Eco-Poetry at the University of Cincinnati. That degree led her to understand that the nature she adored was in danger. To become a part of the solution, she became involved in the Arc of Appalachia as a land steward at the Kamama Prairie in Adams County. You can learn more about that here: Kamama Prairie. It also led her to study Conservation Science at Miami University in Oxford, Ohio.
Currently, she is a full-time professor at Sinclair College and an adjunct professor at Wittenberg University. She teaches Academic Research Writing, American Literature I & II, Poetry Writing, and Introduction to Creative Writing.
Her degrees include a Bachelors of Arts in Education from Wilberforce University, a Masters of Arts in Literature and Composition from Wright State University, a Masters of Fine Arts from Bennington College, a Masters of Arts in Teaching Conservation Biology from Miami University, and a Ph.D. in Eco-Poetry from the University of Cincinnati.
Publications
"Writing in the Weathered World: Using Place-Based Education to Teach Academic Research Writing." Teaching Ecocriticism and Green Cultural Studies, Ed, Greg Garrard. New York: Palgrave McMillan. (2012)
"Review of Almonds to Zhoof: Collected Stories of Richard Stern." Antioch Review. Summer (2006)
"Review of A Day, A Night, Another Day, Summer: Stories." Antioch Review. Winter. (2006)
"Pearl Cleage." A-Z Guide to African American Women Writers, Ed. Yolanda Paige, Greenwood Press. (2005)
"June Jordan." Encyclopedia of Women's Autobiography, Jo Malin, ed. Greenwood Press. (2005)
"Two Words." Northwest Review. Spring. (2003)
"Tender." Northwest Review. Spring. (2003)
"Death Mask." Ambulant. Fall (2003)
"Harbin Hot Springs." Ambulant. Fall (2003)
"Relics." Nexus. Winter. (2003)
"Finding the Chipped Bowl While Moving." 5A.M. Spring. (2002)
"Saying Good-Bye to My Young Self." Bennington Review. Winter. 2002
"Death Mask." Bennington Review. Winter. (2002)
"Why I Lied About the Fish." Bennington Review. Winter. (2002)
"Grief." Bennington Review. Winter. (2002)
"Flying Lessons." Flights. (2001)
"Flying Lessons." Paul Laurence Dunbar Memorial Poetry Prize. (2001)
Scholarly Papers & Presentations
STEM Meets the Liberal Arts: Creating Community through Service Learning (with Dr. Jacqueline Housel, Geography, Sinclair Community College) Annual League of Innovation STEMtech Conference, Philadelphia (2016).
Activating Place through Mapping: An Unlikely Interdisciplinary Collaboration (with Dr. Jacqueline Housel, Geography) at the Ohio Association of Two Year Colleges Annual Conference, Rhodes State College Lima (2016). Our presentation, showcased the collaborative, interdisciplinary work students from an Introductory Geographical Information Systems (GIS) course and an Academic Research Writing course (ENG 1201) completed as part of a service learning project.
Creating Collaborative Interdisciplinary Projects (with Jacqueline Housel) Fall Faculty Professional Development Day, Sinclair Community College (2016). In this presentation, we discussed our interdisciplinary work and provided opportunities for faculty to discuss ideas for creating their own interdisciplinary class projects with faculty from other divisions.
Researching Water Issues in First Year Composition: A Multi-Perspectives Approach. AASHE (Association for the Advancement of Sustainability in Higher Education) Annual Conference, Minneapolis (2015)
Materiality in Susan Fenimore Cooper's Rural Hours. Southern Atlantic Modern Language Association Annual Conference, Atlanta, GA (2014)
Women Poets Writing about the Environment. Knowledge and Manifestation: Science in Contemporary Poetry. Associated Writers Programs Annual Conference, Boston, MA (2013)
Eulalia Bernard and the Ecology of Peace. Faculty Development Experience: Teaching Peace and Conflict Studies through Learning Modules. Fifth International Summit on Conflict Resolution Education, Developing Global Students in Higher Education, Cuyahoga Community College, Cleveland, OH (2012)
Walking in the Weathered World: Using Place-Based Education to Teach Academic Research Writing in a Community College. Conference on College Composition and Communication, Louisville, KY (2010)
The Heart's Rebound: Dorothy Wordsworth's Ecological Perspective. Wordsworth Summer Conference. Grasmere, UK (2010)
Walking Without a Staff: The Spiritual Footpath in the Eco-Poetry of Ted Kooser and Mary Oliver. Conference on Religion, Literature, and Art. University of Iowa. Iowa City, IA (2009)
Writing with Blogs. League for Innovation Winter Conference. Indianapolis, IN (2009)
Place-Based Learning and 21st Century Literacies. Winter Institute. Sinclair Community College. Dayton, OH (2008)
Genre and Truth in June Jordan's Poems about Her Mother. Twentieth-Century Literature Conference, University of Louisville, Louisville, KY (2004)
Engaging Students Online. Sixth Annual WebCT Conference, Orlando, FL (2004)
Blogging for Learning: Using Web-Logs to Engage Students in Research. Engaging Student Learning, SOCHE Retreat, Sinclair Community College, Dayton, OH (2004)
Seven Principles in Undergraduate Education: Do Course Management Software Programs Measure Up? RCET's Sixth Annual Research Conference, Kent State University, Kent, OH (2004)
Genre and Truth in June Jordan's Poems about Her Mother, Twentieth-Century Literature Conference, University of Louisville, Louisville, KY (2004)
Service Learning and Technology. Campus Technology Summit, Wright State University, Dayton, OH (2003)
Creating Inclusive Classes Online. Quest for Community Conference, Wright State University, Dayton, OH (2003)
New Theories from Old: What We Learn When We Teach Online. CCCC Annual Conference, Chicago, IL (2002)
SLAM! Goes to School: Using Rap Poetry in a Composition Class. Popular Culture Conference II, University of Rhode Island, Kingston, RI (2001)
Teaching Activism in a Composition Class. NCTE Annual Conference, Denver, CO (2000)
Weaving Webs: Text and Textuality in Women's Homepages. Conference on College Composition and Communication, Phoenix, AZ (1997)
Teaching Writing On-Line (co-presented with students from on-line composition class). SOCHE Retreat, Dayton, OH (1996)
Critical Perspectives on the Use of E-mail and the WWW in the Composition Classroom. Conference on College Composition and Communication, Nashville, TN (1995)
Black Dialect and First Year Composition, Conference on College Composition and Communication, Cincinnati, OH (1991)
Awards and Scholarships
Global Exploration Award: Sinclair Community College, Designing a Study Abroad Program with an Environmental Focus, Scotland (2019)
ReVisioning Grant for Engaged Learning (Composition II Online), Sinclair Community College, Dayton OH (2010-2013)
T.K. Wilson and W. Hardy Eshbaugh Scholarship, Botany Department, Miami University, Oxford, OH (2012)
Ohio Association of Two Year College Curriculum Design Scholarship, Writing in the Weather World, OAYTC Annual Conference (2009)
Distinguished Alumni College of Liberal Arts, Wright State University (2009)
National Endowment for the Humanities Research Scholar, Leopold's Land Ethic, Arizona State University (2009)
National Endowment for the Humanities Research Scholar, Berber Literature and Culture, Oregon State University (2007)
Click It! Award for Innovative Use of Instructional Technology, Wright State University (2005)
Community Service
Land Steward: Kamama Prairie, Peebles, OH
Reader: Dayton Literary Peace Prize, Dayton, OH
Volunteer: Arc of Appalachia Preserve, Bainbridge, OH
Judge: Creative Writing Contest, Dayton Public Library, Dayton, OH