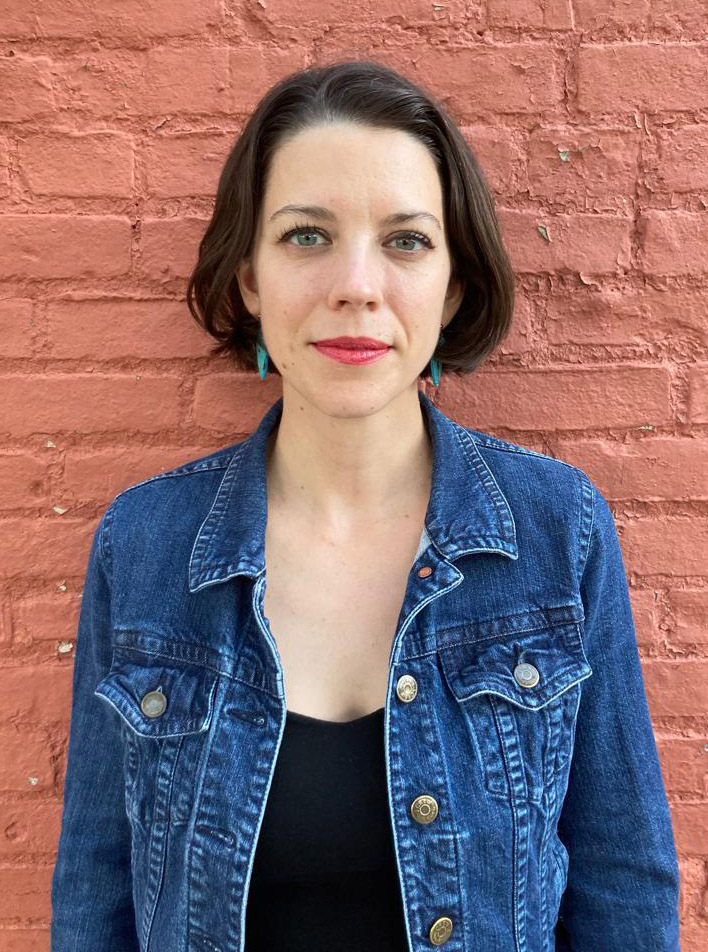 Assistant Professor of English
Hollenbeck 127
937-327-7597
starrm@wittenberg.edu
Marlo Starr is a writer and interdisciplinary scholar specializing in contemporary poetry and postcolonial studies. She teaches courses in creative writing, advanced poetry, composition, environmental literatures, and global literatures in English.
She holds a PhD in English from Emory University, where her research focused on women's poetry and publishing practices in the Caribbean and Pacific Islands. After her PhD, she completed an MFA in Poetry at Johns Hopkins University. Her research and teaching emphasize Indigenous feminist perspectives that critique settler colonial structures and stress reciprocal relationships with the environment. Other research interests include publishing and small print culture; archival studies; climate change; militarization and nuclearization.
Her poems have appeared in The Threepenny Review, Ghost City Review, Napkin Poetry Review, and elsewhere.
Degrees
2020 MFA in Poetry, The Writing Seminars, Johns Hopkins University
2018 PhD in English, Emory University
2008 BA in English, Rutgers University–Newark
Notable Achievements
2021 Shortlisted for the Amsterdam Open Book Prize
2020 Pangea Prize for Best Series of Poems
2020 National Poetry Series Open Competition Finalist
2020 Benjamin T. Sankey Fellowship
2019–2020 Founder & Co-organizer, Postcolonial Ecocriticism Research Cluster, Johns Hopkins (University grant awarded for proposal)
Research & Teaching Interests
Global and postcolonial studies
Settler colonial studies
Poetry & poetics
Creative writing
Ecocriticism
Caribbean literature
Pacific Island literature
Trans-Indigenous studies
Indigenous feminisms
Gender and sexuality
Selected Publications
Peer-Reviewed Journal Articles
"Little Magazines from across Island Networks." Asian Journal of African Studies 48 (2020), 55–81. (Special issue from 2019 ACLA panel, "Texts Travelling Beyond the West.")

"Medbh McGuckian's Aesthetics of Introversion." Textual Practice 34.4 (2020), 627-646.

"Paradise and Apocalypse: Critiques of Nuclear Imperialism in Kathy Jetn̄il-Kijiner's Iep Jāltok." Commonwealth Essays and Studies 41.1 (2018), 119–132.

"Beyond Machine Dreams: Zen, Cyber-, and Transnational Feminisms in Ruth Ozeki's A Tale for the Time Being." Meridians: Feminism, Race, Transnationalism 13.2 (2016), 99–122.
Essays
"Ondobondo's Visual Publics: Small Print Culture in Papua New Guinea." Contemporaries at Post45 (Forthcoming).

"Re-Staging the American 'Freakshow' in Olio: Tyehimba Jess's Syncopated Sonnets." Sonnets from the American. University of Iowa Press (Forthcoming).

"Slow Writing: Archival Research in the Digital Age" from "Dead Forms; or, A Defense of Good, Old-Fashioned Scholarly Writing." PMLA/Publications of the Modern Language Association of America, 133.1 (2018), 190–198.