Recognizing that the best insight comes from the best in the industry, Wittenberg's M.S. in Analytics program has welcomed several distinguished experts in the analytics field to its advisory board.
Members routinely provide feedback and expertise on curricular innovation and how Wittenberg's program offers a competitive edge. The advisory board also serves as a valuable conduit for networking for students pursuing this degree.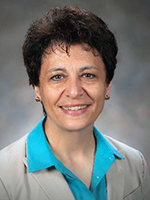 Cassie Barlow, Ph.D.
Executive Director
Wright State University Aerospace Professional Development Center
Advanced Technical Intelligence Center
Cassie B. Barlow, Ph.D., is currently the Executive Director of the Wright State University Aerospace Professional Development Center and the Advanced Technical Intelligence Center, "two organizations which focus on workforce development needs across Ohio, primarily in the Aerospace and Defense industry. Dr. Barlow was commissioned in the United States Air Force in 1988 as a distinguished graduate of Georgetown University. She has served in a variety of positions in the information management, behavioral science and personnel careers fields, at squadron, Wing, direct reporting unit, major command, Air Force and combatant command levels. Dr. Barlow was selected by the Air Force Institute of Technology to attend Rice University, where she earned a Ph.D. in Organizational Psychology. After graduation, she served as a behavioral scientist at the Air Force Research Laboratory and the Air Force Academy. She was later selected to lead the analysis team for the Chief of Staff of the Air Force Developing Aerospace Leaders Program. Dr. Barlow's final position in the Air Force was the 88th Air Base Wing and Installation Commander, Wright-Patterson AFB, Ohio.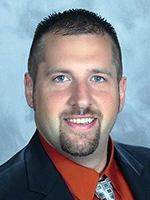 Brooks Fiesinger
Product Planning Manager
Reynolds & Reynolds
Brooks Fiesinger presently builds analytics and modeling systems as a Product Planning Manager for Reynolds & Reynolds. Prior to joining Reynolds & Reynolds, Fiesinger founded the international development organization Paranoid Production Designs Inc., to write software for airline industry security systems, and has developed marketing analytics and data-driven strategies as both a Vice President of Marketing for TowPal Inc. and as a Visiting Professor of Marketing & Entrepreneurship. Under these roles, Fiesinger developed and patented application methods for advanced publishing algorithms, as well as innovative methodology for calling systems. Fiesinger received his M.B.A. from the Whitman School of Management at Syracuse University, and has received professional recognition for his innovations from Hamilton County Ohio, DeVry University, Syracuse University, and Reynolds & Reynolds. He is passionate about cutting edge technology; especially those derived by bootstrapping.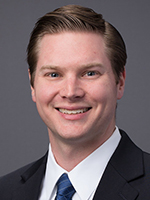 Zachary Finke
Consultant, Business Metrics and Analytics
Cardinal Health, Inc.
Zachary A. Finke is a consultant and advisor of business metrics and analytics at Cardinal Health, Inc. in Columbus, OH, where he currently provides analytical insight and support to the Laboratory Products marketing teams. Using analytical tools such as data mining and data visualization, he presents innovative solutions to his business partners so clinical laboratories nationwide can access high quality cost-effective products that enable improvements to patient outcomes. Previously, Finke held a position at Cardinal Health in Financial analytics, creating data visualization tools and offering insights to a team responsible for regulating the company's participation in a government mandated pharmaceutical drug pricing program. Finke is a graduate of Wittenberg University, earning a B.S. in Business and All-Conference honors as a captain of the baseball team. He also earned a M.S. in Business Analytics from the University of Cincinnati Lindner College of Business.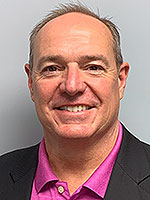 Paul Hartman, Ph.D.
Executive Vice President
RGBSI Aerospace & Defense
Dr. Paul L. Hartman is Executive Vice President, RGBSI Aerospace & Defense. In this capacity, Dr. Hartman is responsible for all RGBSI executive-level client engagement across the United States Federal Government, including the development of Agency- specific portfolio strategies for leveraging RGBSI's engineering and engineering support services to achieve each Agency-defined engineering, manufacturing, and quality program objectives. Dr. Hartman has more than 30 years of professional experience supporting the United States Federal Government, most recently as Director, Center for Operational Analysis where he led a team of more than 100 multi-disciplinary PhDs and analyst focused on providing quantitatively defensible solutions to some of the United States Federal Government's most complex issues. Dr. Hartman's education includes BS from the University of Maryland, MA from the University of Dayton, both MS and Ph.D. from the Air Force Institute of Technology Graduate School of Engineering and Management, and a Certificate in Executive Leadership Development from the University of Notre Dame. Dr. Hartman's honorarium includes five United States Department of Defense Meritorious Service Medals and the Department of the Air Force Meritorious Civilian Service Award.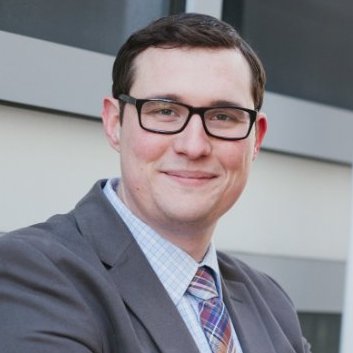 Brian Heath, Ph.D.
Vice President of Predictive Analytics
Unify Labs
Brian Heath identifies himself as an aspiring analyst, leader, heuristics maximizer of time, simulation modeler, woodworker, philosopher, and pragmatic decision scientist. He is currently the Vice President of Predictive Analytics at the nonprofit, tech startup called Unify Labs that is focused on using technology and analytics for inclusive prosperity. Brian has worked as an analytics professional and leader in a wide variety of industries (healthcare, manufacturing, and defense), business functions (operations, sales, and marketing), and organizations (private, public, and government). He has a B.S. in Industrial Engineering from Kettering University, and an M.S. and Ph.D. in Industrial and Human Factors Engineering from Wright State University. His personal passion for helping people make better decisions using data and analytics continues to drive his current work and community involvement for social good.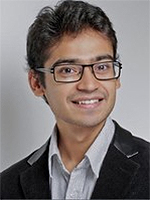 Manas Mudbari
Founder and CEO
SignalMaven, Inc.
Manas is the Founder and CEO of SignalMaven, Inc. — a silicon valley based artificial intelligence startup. Before SignalMaven, Manas worked as a Lead Innovation Analyst & Strategist at a tech company called KITE where he helped Global 2000 corporations design their corporate innovation strategies around artificial intelligence, big data and Internet-of-Things. Manas also co-founded and led business development at a digital health analytics startup called Pranico and worked as an Associate at Keiretsu Forum -- a venture capital investment group based in San Francisco.
Manas has been heavily involved in technology startups, corporate innovation and venture capital groups both in Silicon Valley and globally. Currently, he mentors entrepreneurs at Founders Institute East Bay chapter and business students at Innovation Days -- an Austrian innovation organization. Manas graduated from Wittenberg University in 2013 with a B.S. in Physics and minor in Mathematics.
Company Bio:
Founded in 2017, SignalMaven, Inc. is an artificial intelligence powered unstructured knowledge processing company. SignalMaven is researching heavily in the field of Natural Language Understanding. Their flagship product helps product development team at electronics and materials company manage their technical and engineering knowledge.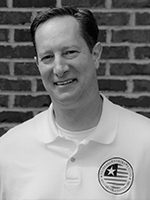 Brian Niswander
Founder
Military-transitions.org
Brian Niswander is the Founder of Military-Transition.org, an organization that uses data analytics and visualizations to assist military members with their transition into the civilian workforce. He started Military-Transition.org after identifying a need for data-driven-solutions which inform and guide veteran decision making during the reintegration process. His organization also shares data and visualizations to assist military spouses with employment challenges. Brian was an Air Force active duty and reserve intelligence officer and he now provides 'transition intelligence' to educate military families. His work has been featured in numerous publications, radio, and podcast interviews. His background includes analytic positions in market research and supply chain management within the consumer goods industry, along with management, strategic planning, and marketing in public and private organizations. Brian has an M.B.A. from the University of Notre Dame and a B.S. in Behavioral Science/Human Factors Engineering from the U.S. Air Force Academy.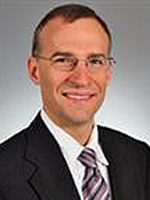 Robert S. Weishaar, Ph.D.
Vice President and Chief Analytics Officer
The Motorists Insurance Group
Robert S. Weishaar, Ph.D., is the Vice President and Chief Analytics Officer for The Motorists Insurance Group. He joined Motorists in June 2013, where he is responsible for the enterprise data warehouse, predictive and risk analytics, competitive intelligence, and analytics consulting. Weishaar has 18 years of experience in the insurance industry. He began his career conducting state pricing reviews for Farmers Insurance. He then joined Nationwide's pricing research team as a predictive modeler, and later managed their Economic Decisions group. Weishaar also managed an analytics consulting team for LexisNexis before taking on his most recent role leading a state support team in Product Management at State Auto. Weishaar holds a B.S. and M.S. in Mathematics from Michigan Technological University, as well as a M.S. in Applied Statistics and a Ph.D. in Mathematics from The Ohio State University. Weishaar is a Fellow of the Casualty Actuarial Society and a member of the American Academy of Actuaries.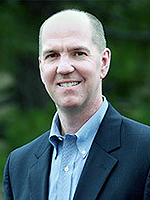 Craig Zielazny
Senior Vice President of Valuation Analytics
Platinum Data Solutions
Craig Zielazny currently serves as the Senior Vice President of Valuation Analytics for Platinum Data Solutions, where he is responsible for growing the company's valuation analytics channel, which includes 18 non-proprietary automated valuation models and OptiVal, the industry's only AVM suitability testing technology. With more than 13 years of experience in mortgage industry data and analytics, Zielazny has specific expertise in creating and implementing new valuation models and methodologies for lenders and servicers. He has held executive positions at Equifax, Huntington National Bank and AV Metrics, where he developed one of the first methods for assessing the correlation between the AVM's confidence score and its accuracy, an innovation that led to product revenue growth from $100k to $1.3 million in less than one year. Zielazny earned a B.S. in Industrial Engineering from the University of Dayton and has since completed graduate coursework in both business and financial mathematics.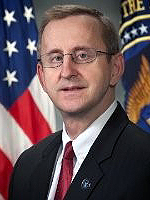 Barry Zulauf
Chief of Analytic Integration
Office of the Director of National Intelligence
Zulauf was the first ODNI Chair on the faculty of the National Intelligence University from 2012 - 2015. He created and was the founding Director of the "Gold Standard" Leadership and Management in the Intelligence Community Graduate Certificate and was elected Chairman of the Faculty Senate for 2014-15.
From December 2011 to June 2012 Zulauf was the Director of Policy and Plans, in the Office of the Assistant DNI for Human Capital (ADNI/HC). From December 2010 to November 2011 he was Special Assistant for Transition Planning to the Assistant DNI for Human Capital. He negotiated and planned the transition of approximately $50 million per year in education, recruitment, language training, lessons learned, and historian programs from the ODNI to other elements of the Intelligence Community.
Prior to November 2009, Zulauf served as the Deputy Chief of the Office of National Security Intelligence (NN), the 16th member of the United States Intelligence Community. From 1996 to 2002 he was DEA's Congressional Liaison for National Security. He was Assistant Director of Naval Intelligence [Legislative Liaison] from 1993 to 1996. In 1992-1993 he was Military Legislative Assistant to Representative Norman Sisisky, Chairman of the House Oversight and Investigations Subcommittee. Commander Zulauf retired in October 2013 with a direct commission as an intelligence officer in the United States Naval Reserve. He volunteered for 7 months in active duty 2007 as the Chief of Insurgent Targeting for NATO's International Security Assistance Force in Kabul, Afghanistan.
Dr. Zulauf is currently Adjunct Professor of Intelligence, Mercyhurst University, Adjunct Professor in the Intelligence Analysis Program at James Madison University, Instructor in Applied Intelligence at Georgetown University. Zulauf graduated from Wittenberg University [Political Science-History], and earned a Master's of Arts [Comparative Politics] and Doctorate [International Relations] from Indiana University, and a Master's of Science [Strategic Intelligence] from the Joint Military Intelligence College. He has a Diploma from the Naval War College.