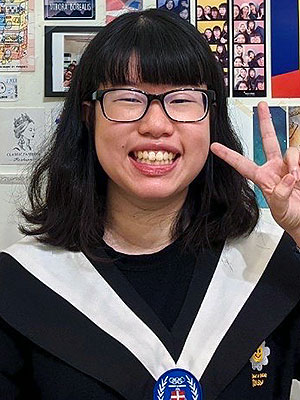 Fulbright Foreign Language Teaching Assistant 2022-2023
Mandarin Chinese
Hollenbeck Hall 226
(937) 327-6125
huangt@wittenberg.edu
Tai-Hsin (Daisy) Huang is a Fulbright Language Teaching Assistant in Mandarin Chinese during 2022-23. She has a bachelor's degree in Teaching Chinese as a Second Language at Chung Yuan Christian University in Taiwan. She has taught Chinese to international high school students native to Korea, Japan, and Italy for a year and a half.