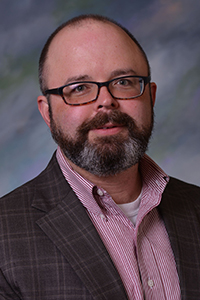 Professor of Mathematics
BDK Science Center 329D
(937) 327-7864
aparker@wittenberg.edu
Adam E. Parker, Professor of Mathematics, teaches a wide variety of courses in mathematics for majors and non-majors alike. His thesis and main research interests lie in algebraic geometry, specifically the moduli space of stable maps. However, he's also interested in topology, mathematics history of the last century, undergraduate research, and curriculum development. He is the faculty advisor for the Ultimate Frisbee team at Wittenberg and enjoys sports, reading, and listening to WUSO.
Parker holds undergraduate degrees in mathematics and psychology from the University of Michigan and a Ph.D. in mathematics from the University of Texas at Austin. He joined the Wittenberg faculty in 2005.
Dr. Parker in the News