Join a Wittenberg music ensemble! They are open to all students regardless of major.
For further information on any of the music ensembles listed below, feel free to email the director/conductor. Each ensemble may be taken for 1 or 0 semester hours of credit. Come see our ensembles perform! Details are on our Music Events Calendar.

Chamber Orchestra
Open to all string players (students, faculty, staff, and members of the Springfield community). Woodwind, brass, and percussion players also perform, as repertoire requires.

Jazz Ensemble
A full big band with saxophones, trumpets, trombones, and a rhythm section that performs music including swing, Latin, and rock fusion.

Symphonic Band
The largest instrumental group on campus, and is open to Wittenberg students, faculty, and staff, as well as members of the Springfield community.

Students learn and perform both conducted and non-conducted music from Western and non-Western cultures.

Wittenberg Choir
An SATB ensemble, Wittenberg Choir is the singing ambassador for Wittenberg. In addition to performing each semester on campus, they tour each spring semester, performing sacred and secular repertoire throughout the region, state, and country.

Wittenberg Singers
An SSAA women's choir that performs at major university events. In addition, they present a concert each semester.





Musical Theatre Productions
Jointly produced by the Music Department and the Department of Theatre and Dance. These productions, directed by faculty, are presented in Chakeres Memorial Theatre and at the Wittenberg Lab Theatre. Students cast in major roles may enroll in Music Theatre Production for credit.
Chamber Ensembles are formed in response to student interest. Some of these groups are composed entirely of students; others include both students and faculty.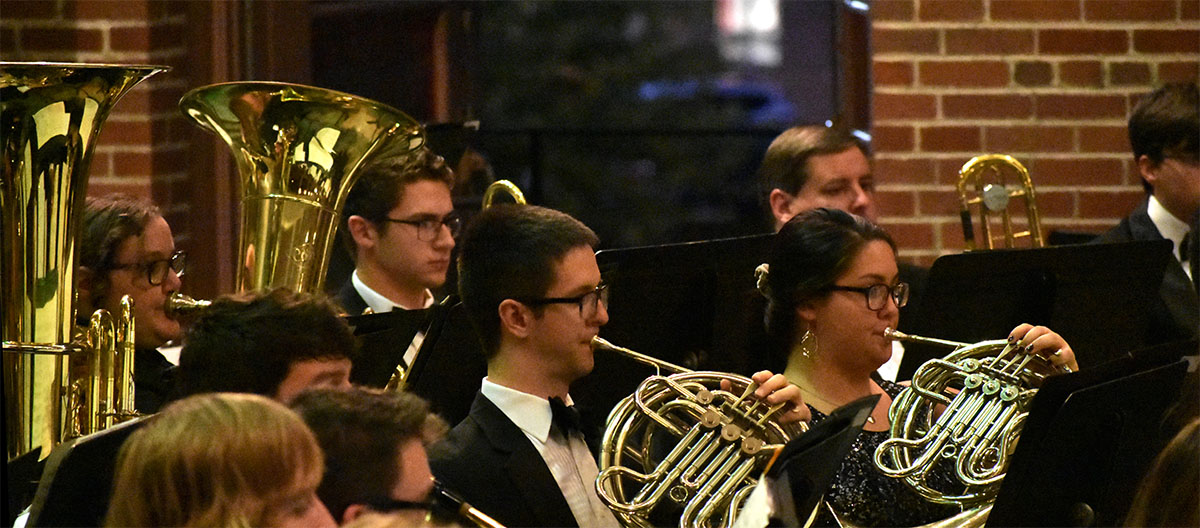 (Photo credit: Meghan Nadzam)