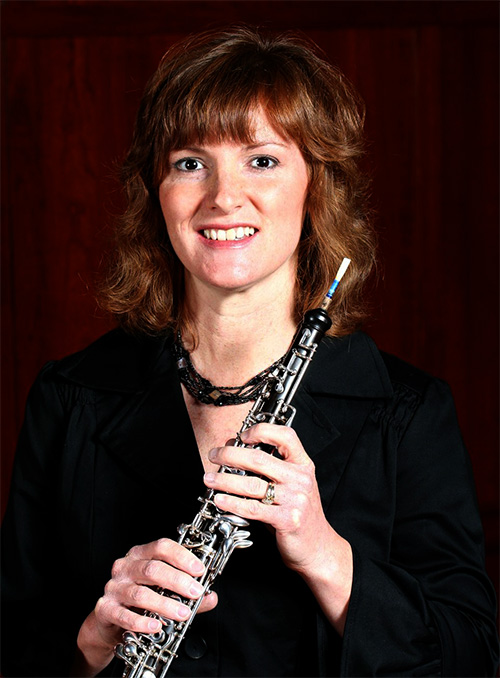 Adjunct Instructor
Oboe
lgrove@wittenberg.edu
Lisa Grove has been a member of the Springfield Symphony since 1997, and was appointed principal oboe at the beginning of the 2005-2006 season. Shortly after joining the orchestra, she began performing with the Springfield Symphony Orchestra Woodwind Quintet. Lisa has a Bachelor of Music degree and Bachelor of Music Education degree from The Ohio State University, where she studied with Robert Sorton, former assistant principal oboist with the Detroit Symphony. She holds a Master of Music degree from Carnegie Mellon University, where she studied with Cynthia DeAlmeida, principal oboist with the Pittsburgh Symphony.
Ms. Grove has served as Double Reed Specialist for the Columbus School District. She has performed with the Columbus Symphony, Ohio Valley Symphony, Pro Musica, Canton Symphony, and Lima Symphony, and has performed in such venues as Carnegie Hall and Symphony Hall in Boston, with Carnegie Mellon's Philharmonic. She began teaching at Wittenberg in 2006.