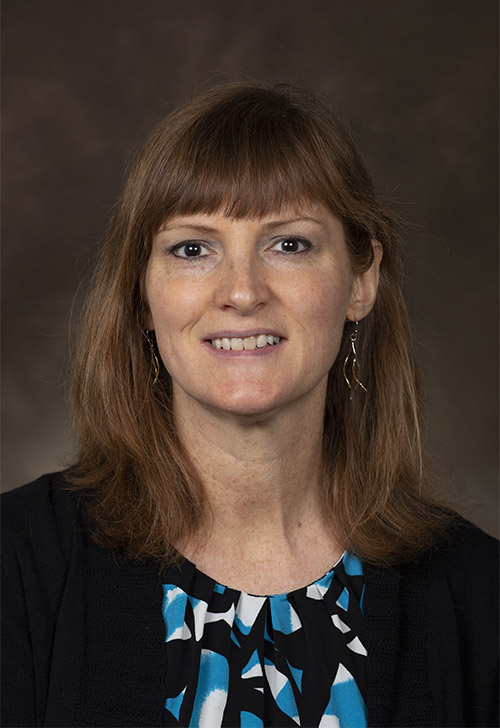 Adjunct Instructor
Oboe
lgrove@wittenberg.edu
In addition to teaching oboe, Lisa Grove teaches the Woodwind Instruments class for music education students. She performs with the Wittenberg Woodwind Quintet and has performed as soloist with the Wittenberg Chamber Orchestra and Wittenberg Symphonic Band.
Lisa is principal oboist with the Springfield Symphony Orchestra and a member of the Springfield Symphony Woodwind Quintet. She has performed as soloist with the orchestra in Jean Françaix's oboe concerto L'Horloge de flore (The Flower Clock) and J.S. Bach's Concerto for Violin and Oboe. In addition, she has performed with the Columbus Symphony, ProMusica Chamber Orchestra,Ohio Valley Symphony, Lima Symphony, Canton Symphony, and Richmond Symphony, as well as with a variety of artists including Andrea Bocelli, Michael W. Smith, Amy Grant, and Johnny Mathis.
Lisa Grove earned Bachelor of Music and Bachelor of Music Education degrees at The Ohio State University, where she studied with Robert Sorton (former assistant principal oboist with the Detroit Symphony) and graduated magna cum laude. Lisa earned a Master of Music degree at Carnegie Mellon University, where she studied with Cynthia DeAlmeida (principal oboist with the Pittsburgh Symphony) and was accepted into Pi Kappa Lambda, an honorary society whose membership is based on both musical and academic achievement. As a graduate student, Grove performed in such venues as Symphony Hall in Boston and Carnegie Hall in New York City.
Lisa Grove joined the Wittenberg faculty in 2006.