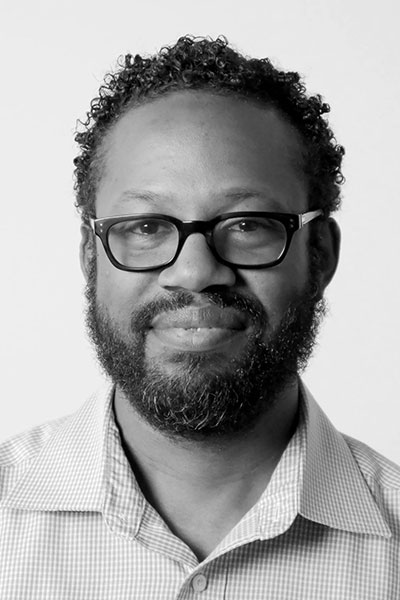 Adjunct Instructor
Composition
lomaxm@wittenberg.edu
Dr. Mark Lomax, II, is a critically acclaimed composer, recording artist, drummer, activist, and educator. In one of the timeliest and unprecedented pieces of work of our history, Lomax released 400: An Afrikan Epic in January 2019. This magnum opus consists of a 12 album cycle, a curriculum, and a documentary that ambitiously tells the story of the Afrikan diaspora. A highly sought-after lecturer, Lomax specializes in the socio-political, and spiritual aspects of African-American art music, race, and using the arts to build community. These ideas are documented in his TED Talk Activating The Transformative Power Of Trust, and his weekly COVID-inspired YouTube show, Drumversations.
He has also been a resident artist with the Cincinnati Symphony (2019), Denison University (2017), and has presented the 400 across the country at various colleges, universities, art and community organizations. Lomax holds a Doctor of Music Arts degree in composition from The Ohio State University. He joined Wittenberg's faculty in 2023.