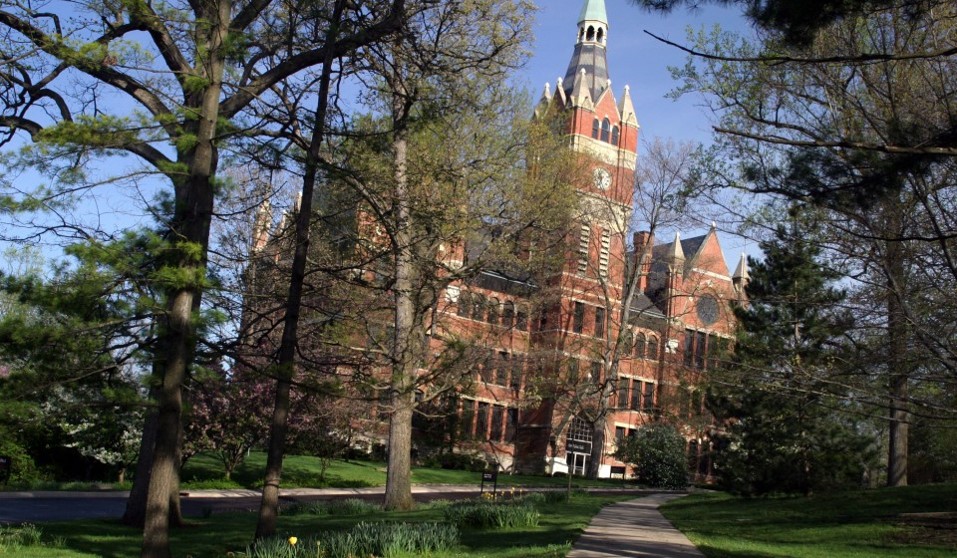 Our knowledgeable and courteous staff in the Offices of Financial Aid and Student Accounts are always eager to answer questions and provide guidance on a number of financial-related topics including: Payment Options, Loans (private & federal), FAFSA, Verification, Satisfactory Academic Progress (and the impact it has on federal aid), Outside Scholarships, Endowed Scholarships, College Savings Plans, Veteran and Military Benefits, Credit Balance Refunds, Wittenberg OneCard (ID), 1098-T/Education Tax Credits, Tuition Insurance, Wire Transfers, and Billing Statements. We encourage you to visit us on campus or drop us a line anytime!
Office Location & Hours
Recitation Hall; First Floor
Monday-Friday 8:00 a.m. to 4:00 p.m.
Student Financial Services
P.O. Box 720
Springfield, OH 45501
Office of Financial Aid - Phone: (937) 327-7321 - Email: Financial-Aid@wittenberg.edu
Office of Student Accounts - Phone: (937) 327-6146 - Email: StudentAccounts@wittenberg.edu
Fax: (937) 327-6379