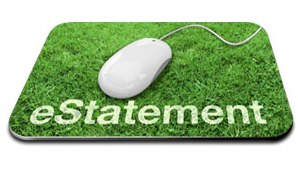 In an effort to be better stewards of our resources and environment, Wittenberg University provides all tuition billing statements electronically.
The following represents a few of the features that students/families can look forward to in regard to their Wittenberg Billing eStatements:
Electronic statements are delivered on a monthly basis (attached as a PDF file to email).
eStatements include hyperlinks that connect students to various resources and departments on campus to assist in answering questions.
eStatements are sent to the student's campus email address. Additional email recipients can be populated by the student in the Statement On-Demand feature found in the MyWitt Portal. Detailed instructions for adding recipients can be found here.
Each time an eStatement is emailed, an archived copy is saved in the student's MyWitt Portal for future access.
Via the MyWitt Portal, students have access to a Statement On-Demand feature in which they can access historical transactions in addition to seeing the most current activity on their student account.
Charges (tuition, room, board, etc.) for the Fall semester will be included on the July eStatement and Spring semester fees will be reflected on the December eStatement. You can click here to view our convenient payment options.
It is important to finalize payment arrangements before classes begin. After classes commence, students become extremely busy with studies and educational activities leaving very little time to deal with financial matters. Not adhering to the statement due dates can result in late payment penalty fees and/or cancellation of enrollment.