Updated June 2022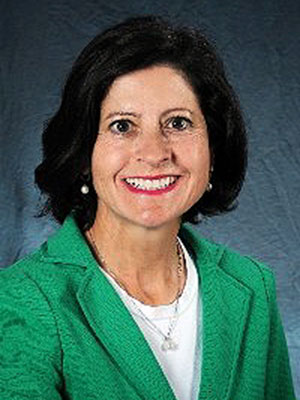 Elizabeth Ayers
Class of 1980
Chapel Hill, NC
Elizabeth Ayers is the Executive Director of Gift Planning at The University of North Carolina at Chapel Hill. She is a former member of the Board of National Association of Charitable Gift Planners (NACGP) and served as NCPP 2017 Conference Chair. She is also a member of NACGP Leadership Institute and the North Carolina Planned Giving Council where she served on its Board from 2013 through 2016.
Prior to joining UNC in 2008 she worked at The Ohio State University, where she served as Director of Planned Giving for the Medical Center and Associate Director of Planned Giving for the University. She has worked for the Columbus Foundation, served on non-profit boards and committees and was president of Central Ohio Planned Giving Council in 2007.
Ayers has presented on various charitable topics at local and national conferences including NACGP, PPP, Crescendo, NCPGC, AAMC, Wealth Counsel, the North Carolina Community College Fundraisers' state conference, UNC System Conference and AFP North Carolina state conference.
She has practiced law in the areas of estate and charitable planning and civil litigation. She holds a J.D. from Capital University, M.M. from Ohio University, and a B.M. from Wittenberg University.
---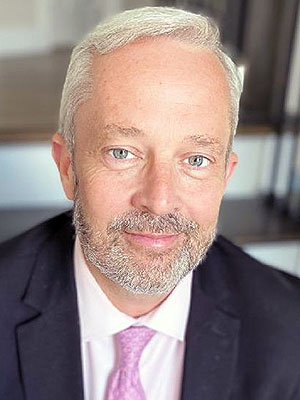 Todd Friend
Class of 1992
Ontario, OH
Todd graduated from Wittenberg in 1992 with a BA in Political Science. He was a member of Delta Sigma Phi fraternity, holding the position of Social Chairman. He was also a member of the Men's Tennis Team, earning conference champion honors as both a singles and doubles player, along with being a member of the overall team conference champions in 1989. Todd currently works for Eli Lilly Pharmaceutical Company in their Neuroscience Division. He serves as the Vice President on his Ontario Local School Board and is the Ontario Girls Varsity Tennis Coach. Todd also serves on the Ontario Enterprise Tax Zone Abatement Committee, Ontario Athletic Counsel and Community Engagement Committee. Todd lives in Ontario, Ohio with his wife Keeley, son Conner, current Witt student and class of 2022 (21), daughter Alaina (13) and step-daughter Lexi (18). He lost a son who courageously and bravely fought cancer in 2017, Cameron, who would be 19 today.
---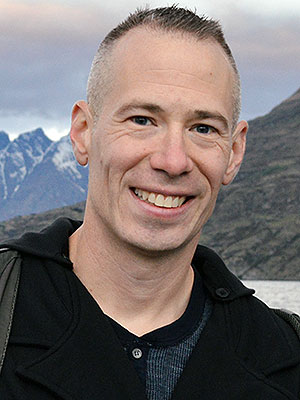 Kevin Hooker
Class of 2002
Burlington County, NJ
Major Kevin R. Hooker is a Clinical Social Worker assigned to the Mental Health Flight, 87th Operational Medical Readiness Squadron, 87th Medical Group, 87th Air Base Wing, Joint Base McGuire-Dix-Lakehurst, New Jersey as the Mental Health Flight Commander. As Flight Command, he oversees mental health operations for 86,000 beneficiaries, 3 elements, and over 15,000 annual appointments. Additionally, he is the Biomedical Sciences Executive Officer, mentoring 22 officers among 10 different career fields. Major Hooker is a Board Certified Diplomat in Clinical Social Work and is licensed as an Independent Social Worker in the State of Ohio.
Major Hooker was born in 1980, in Lima, Ohio, where he graduated from Lima Senior High School in 1998. He graduated Summa Cum Laude and with departmental honors from Wittenberg University with a Bachelor of Arts Degree in Political Science and Sociology in 2002. Major Hooker earned a Masters in Social Work Degree from the University of Michigan School of Social Work in 2005 with a focus in Interpersonal Practice and Children, Youth, and Families. He entered the Air Force in March 2008 after receiving a direct commission as a first lieutenant in the Biomedical Science Corps.  He completed a nine-month social work residency program at Wright Patterson AFB. In 2011, he deployed to Craig Joint Theatre Hospital, Bagram Air Field, Afghanistan in support of Operation Enduring Freedom as the sole Combat Stress Clinical Social Worker and the Sexual Assault Clinician for Regional Command East and North supporting over 60,000 troops.
---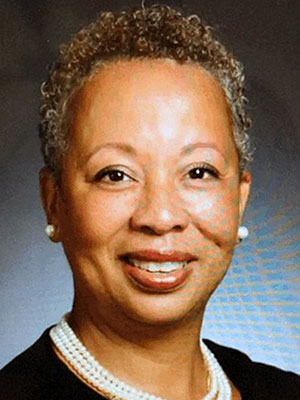 Evelyn Jones
Class of 1984
Cincinnati, OH
Evelyn Jones graduated from Wittenberg University in 1984. While a student at "Witt" she took on several roles: resident advisor in the old Firestine Hall, biology teaching assistant, and a member of Concerned Black Students. After graduation she attend the University of Dayton where she obtained a secondary education certification and became a high school biology teacher with Dayton Public Schools; it was there that she developed a passion for child advocacy issues.
She transitioned to a pursue her passion through medicine. As a result, she attended medical school at Wright State University Boonshoft School of Medicine. After graduating from medical school, she completed the pediatric residency program at Rainbow Babies and Children's Hospital, Case Western Reserve University in Cleveland, Ohio.
She has been a practicing pediatrician in Cincinnati, Ohio for more than 29 years, where she has varied experiences throughout both Cincinnati's community-based health centers and private practice. She is currently working as a hospitalist as a newborn nursery specialist with Cincinnati Children's Hospital Medical Center.
She has volunteered for a variety of community-based committees, including the University Cincinnati's medical school admission committee, her community's human right commission, and the Cincinnati Health Department - helping advocate for and vaccinate against the global Covid-19 virus pandemic.
She enjoys the beauty of nature, advising young families, physical fitness, and training for ½ marathons.  She lives in Cincinnati with her husband and puppy, Junie B Jones. Some fun facts: she learned to swim at age 50, completed 1 full marathon, has a Wittenberg license plate, and can often be overheard quoting a version of the Witt school motto, "Having the light we pass it on to others".
---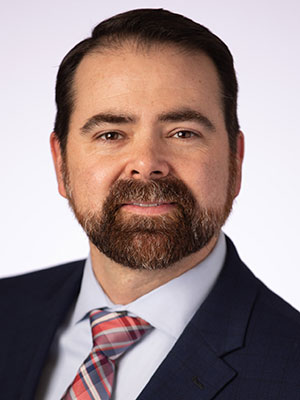 Phil Koch
Class of 1999
Ingram, PA
Phil Koch has been working to strengthen communities for over 15 years. He started his career as an elementary and middle school teacher in the Chicago Public Schools and the Pittsburgh Public Schools. In 2005, Phil left the classroom and began working in the non-profit sector as the Pittsburgh Director for MGR Youth Empowerment, a direct service non-profit focused on youth development. As the National Executive Director, Phil grew the organization to five metropolitan cities, impacting over 50,000 youth during his tenure. Currently, Phil serves as the Executive Director of the Community Foundation of Westmoreland County whose mission is to encourage local residents to become philanthropists, to provide grants that support a wide variety of non-profit organizations, and serve as a community leader. Phil obtained his Bachelor's Degree from Wittenberg University and his Master's Degree in Professional Leadership and Non-Profit Management from Carlow University.
---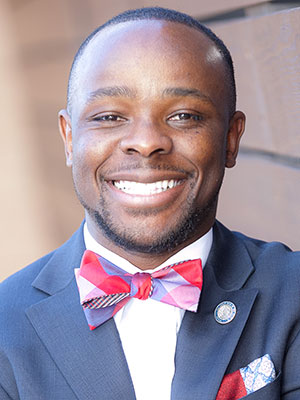 Manny Lamarre
Class of 2009
Las Vegas, NV
Since graduating from Wittenberg in 2009 with a major in Political Science, Manny worked at the intersection of research, policy, and practice in the areas of economic and workforce development and education in various cities across the U.S. as a K-12 teacher, policy advisor, and an administrator at a foundation. Manny is currently a Senior Program Associate at WestEd, a nonpartisan research and development agency where he focuses on economic mobility for youth and adults. He serves as a workforce subject matter expert in areas such as career pathways, work-based learning and apprenticeships, industry partnerships, and federal policies. Prior to this role, Manny served as a Governor's appointee and the Founding Executive Director of the Nevada Governor's Office of Workforce Innovation and the Governor's Designee on the Governor's Workforce Development Board where he supported and led the implementation of the state's workforce vision and policies from 2015-2019. Manny has authored several workforce reports and has studied and shared workforce best practices with national and international stakeholders.
At Wittenberg, Manny was the Alma Lux recipient and held leadership roles on the Track & Field Team, Pre-law Association, and the Political Science Honor Society. He was also an active tour guide, member of CBS, and involved in the student newspaper, the football team, and other honor societies. Manny holds a Master's in Education Policy and Management from the Harvard Graduate School of Education, where he was the recipient of the Class Marshal Award for leadership and service to the Harvard community and holds a certificate in Educational Leadership & Management from Georgetown University, McCourt School of Public Policy.
---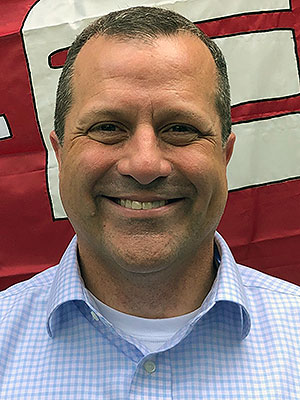 Michael Lawrence
Class of 1989
Annapolis, MD
Michael Lawrence graduated from Wittenberg in 1989 with a B.A. in political science. In a post-graduate year, he completed his second major in music while a management intern with the Dayton Philharmonic Orchestra. Active and engaged on campus, he interned with the Office of Admission, was a tour guide and Orientation Assistant, led Sigma Nu Fraternity as both president and vice president, earned admittance into the Greek honorary, Order of Omega, was named the 1989-1990 Greek Man of the Year, and was a member of the Brass Choir, Wind Ensemble, Jazz Ensemble, and Orchestra while also accompanying the Wittenberg Choir (trumpet). Hired by Major League Baseball Umpire Development, he served as a minor league umpire during the 1992 and 1993 seasons. In 1997, he earned his J.D. from Wayne State University Law School, Detroit, Michigan, and commissioned as an active duty officer, embarking on a career in the U.S. Navy's Judge Advocate General's Corps. His assignments have included Diego Garcia (3 months before and 10 months after 9/11), the U.S. Naval Academy where he served as an assistant professor and assistant department chair, senior region counsel in Bahrain, senior counsel and department head on the aircraft carrier USS KITTY HAWK (CV 63), operating throughout the Pacific and Indian Oceans and homeported in Yokosuka, Japan, a year-long deployment in Afghanistan, and as senior counsel to the Navy's submarine forces. He was the 2014 Navy recipient of the American Bar Association's Outstanding Military Service Career Judge Advocate Award. Since 2018, he has served as a judge on the Navy-Marine Corps Court of Criminal Appeals.
---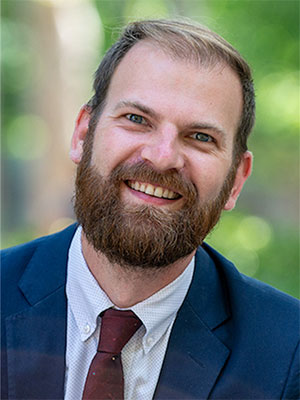 John LePelley
Class of 2005
Cleveland, Ohio
John M. LePelley graduated in 2005 with an interdepartmental major in Africana Studies and minors in Art and Art History. While at Witt, he was an R.A., served as the fine arts and diversity chair of Union Board, was homecoming king, and was awarded the John F. Mitchell Award. Along with his friends Allison Helmuth and Kimie James, they won the contest to rename the Commons to "Post 95." He was also a member of one of Dr. Rosenberg's Lesotho trips as well as spent a summer abroad with fellow Witt Art students in Ireland on a trip led by Professor Ed Charney. After graduation, John immediately started a career in Urban Education. For the past 16 years, he has served in the roles of teacher, assistant principal, non-profit director, principal, and currently as Head of School for the Cleveland School of the Arts in the Cleveland Metropolitan School District. John earned his M.Ed. and MBA from Cleveland State University and his Doctor of Education from the University of Penssylvania's Mid-Career Doctoral Program in Education Leadership. John also serves on the board for LAND Studio, Inc. in Cleveland, Ohio. John and his husband reside in Oberlin, Ohio and enjoy spending their time cooking, gardening, and hiking and biking around the trails of Northeast Ohio.
---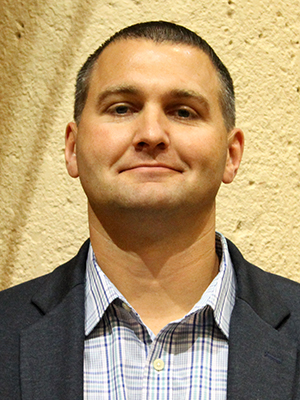 Jim McCoy
Class of 1998
Columbus, OH
Jim graduated from Wittenberg in 1998 with a major in Business and a minor in Economics. After Wittenberg, Jim received a M.A. in Sport Management from the Ohio State University and has spent more than 19 years in the field of Sports Marketing with the University of Virginia, the Columbus Blue Jackets, Newell Rubbermaid, and most recently with Nationwide. Currently, Jim is Associate Vice President, Sports Marketing Nationwide, charged with strategy development, implementation, and measurement of all sponsorships in Nationwide's Sports Marketing portfolio, including their official relationships with the NFL, NASCAR, the Memorial Tournament, Hendrick Motorsports, and the Ohio State University. Jim also manages personal services agreements with Peyton Manning, Dale Earnhardt Jr., Danica Patrick, Eli Manning, Larry Fitzgerald, and Jerome Bettis. Jim and his wife Melinda also a Wittenberg grad live in Columbus with their three kids.
---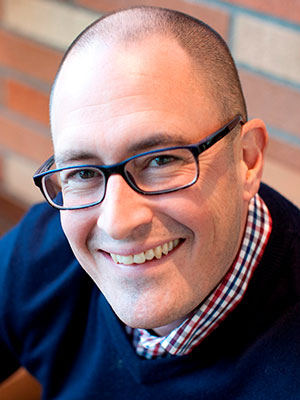 Chad Minnick
Class of 1998
Seattle, WA
Chad graduated from Wittenberg in 1998 with a major in Psychology. While at Witt, he was a varsity swimmer, leader in Lambda Chi Alpha Fraternity, member in the Wittenberg Choir, and Admission Tour Guide and Intern. After graduation he established a career in higher education for 8 years, including 2 years at Wittenberg in Alumni Relations and The Wittenberg Fund. After moving to the Pacific Northwest, Chad transitioned to a career in Technology building customer lifecycle and engagement strategies designed to strengthen brand identity and customer community, including 10 years at SAP Concur and recently beginning a role at Infoblox. Employee Resource Group development has been a major focus, and after serving as national co-chair for North America Pride@SAP he is currently helping build a global ERG for the LGBTQI and Ally community at Infoblox. Outside of work, Chad volunteers for Human Rights Campaign, Greater Seattle Business Association's Scholarship Program, Out & Equal, and is the alumni advisor University of Washington Lambda Chi Alpha chapter. He and his husband live in Seattle, and they are the proud parents to Chad's son Liam.
When not traveling to places with sun and beaches, Chad spends his "day job" building and showcasing customer success within tech. He's also known for volunteering with local and national LGBTQI causes and building diversity and inclusion initiatives within organizations. Chad and his husband Alex live in Seattle; where they don't have any cats or dogs, they do have a cantankerous Roomba who steals cords and plays hide-and-seek around their house.
---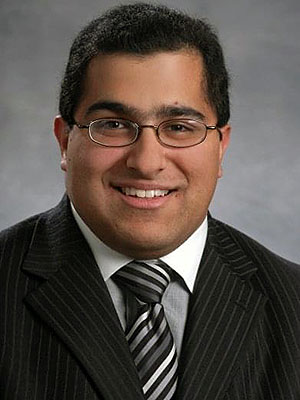 Arif Mirza
Class of 2005
Springfield, OH
Arif graduated in 2005 with a BA, majoring in Political Science along with a Business minor. While at Witt, Arif was an active member of Lambda Chi Alpha Fraternity, Wittenberg College Republicans, and spent three years working as an intern in the Office of Alumni Relations. After graduation, Arif served for several years as President of the Lambda Chi Alpha Housing Corporation supporting the local chapter. In his professional career, Arif has worked in a variety of business roles within the financial services, procurement, mergers & acquisitions and project management fields. He earned his MBA from Wright State University in 2018. Currently, Arif works in Project Management at Speedway LLC, and resides in Springfield, Ohio. Outside of work, Arif serves on the Board of Directors for the Springfield Arts Council, is a fundraising volunteer for the Leukemia & Lymphoma Society, serves as a member of the Springfield Country Club Membership Committee, and is President of his Homeowners Association. In his free time, he enjoys golfing and spending time with family and friends.
---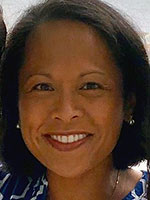 Laurice Moore
Class of 1995
Akron, OH
Laurice R. Moore (Bargas) graduated in 1995 with a BA in Biology. While at Witt she played on the Women's Soccer Team, serving as captain her Senior Year, a member of Chi Omega Fraternity serving as Secretary her Senior Year, a member of Tri-Beta Biology Honors Society, and served on the Panhellenic Council. After graduation from Wittenberg, Laurice earned her Doctor of Medicine from Ross University, completed her Pediatric Residency in Cleveland, Ohio, at MetroHealth and practiced in Canton, Ohio. Laurice and her husband Steve, also a Wittenberg alum, reside in Akron with their two daughters, Emma and Ellie. She enjoys volunteering for various community organizations, hiking in the Cuyahoga Valley National Park and Summit Metro Parks and attending various regional Wittenberg events.
---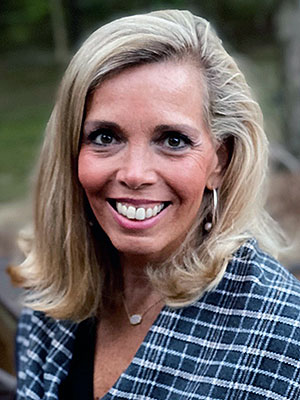 Stephanie Morgan-White
Class of 1992
Louisville, KY
Stephanie L. Morgan-White graduated from Wittenberg in 1992 with a BA in Psychology and a minor in Sociology. During her time on campus, Stephanie was an Admissions Tour Guide, a member and officer of Alpha Delta Pi sorority, a cheerleader, and a member of multiple honorary organizations. After graduating from Wittenberg, Stephanie went on to obtain her JD in 1995 from Cumberland School of Law of Samford University in Birmingham, Alabama. Stephanie is a Trust Principal/Attorney with The Glenview Trust Company in Louisville, Kentucky. She is certified by the American Bankers Association (ABA) as a Certified Trust and Fiduciary Advisor (CTFA). She serves on the ABA Wealth and Trust School Advisory Board, the Northeast Family YMCA Board of Advisors, the Physician Assistant Advisory Committee for the Kentucky Board of Medical Licensure, and the Louisville Alpha Delta Pi Alumnae Association Executive Board. She is also an active member of Hurstbourne Baptist Church. Stephanie lives on a mini farm outside of Louisville, Kentucky with her husband (Craig), two daughters (Morgan and Shelby), two horses and two dogs. Proudly, their oldest daughter, Morgan, is a member of the Wittenberg Class of 2023. Her youngest daughter, Shelby, is also considering continuing the tradition.
---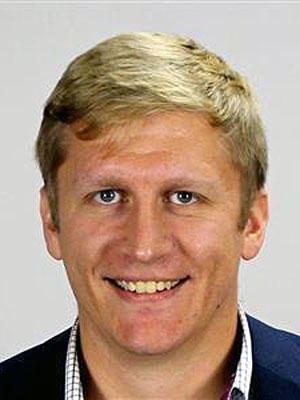 Matt Overturf
Class of 2011
Columbus, OH
Matt graduated from Wittenberg with a Political Science major and Business minor. While at Witt, he competed on the track and cross country teams and worked as a tour guide and intern in the Admission Office. After graduating, Matt was selected to participate in a state legislative fellowship and has held various positions in state government for the past decade. Matt currently works as a Regional Vice President, State Affairs for the National Association of Mutual Insurance Companies (NAMIC). Outside of work, he enjoys running, cooking and spending time with his wife Amy (Stamon) Overturf '13, their daughter, son and dog.
---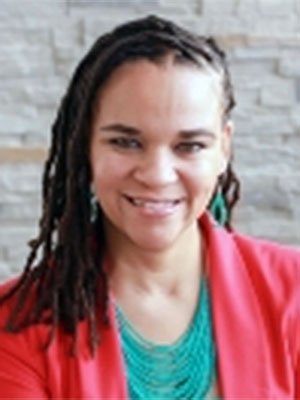 Apryl Pope
Class of 2001
Cincinnati, OH
Apryl M. Pope (Walker) is a 2001 graduate from Wittenberg University. She is a mother, wife, friend, daughter and former Peace Corps Volunteer. During her time at Wittenberg, Apryl studied Economics and Spanish and also studied abroad in Liverpool England her Junior year. Apryl is currently a CERTIFIED FINANCIAL PLANNER™ Professional with Pope Financial Planning in Cincinnati, Ohio where she lives with her husband she met at Wittenberg, Kenny Pope '99, and their 3 sons. Fun facts about Apryl: 1- Loves playing rugby 2- Summited Mt. Kilimanjaro 3. Lived in South Africa.
---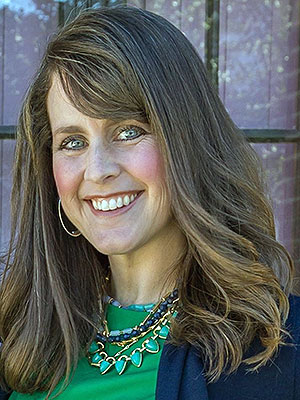 Jennifer Ramage
Class of 2000
Loveland, OH
Jenn Ramage graduated in 2000 with a BA in Psychology. She was an Office of Admission Intern and campus tour guide, member of Chi Omega Fraternity and Panhellenic Council, and head OA for New Student Days. Jenn earned her Master of Education at Xavier University and taught middle school math and science for sixteen years prior to joining the team at Kids First Sports Center in Cincinnati, Ohio. In 2021, she returned to Wittenberg as the Associate Director of Admission and recruits students residing in southwestern Ohio and Kentucky. She is serves on the Leukemia & Lymphoma Society Student of the Year Leadership Team and the Parent Association & Athletic Booster Boards for the Cincinnati Country Day School. When she isn't volunteering, she can be found on the sideline of a sporting event for her kids or in the audience of regional musical theatre performances. She lives in Loveland, Ohio, with her husband and children.
---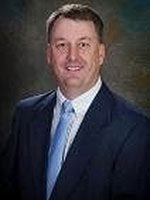 Stephen Shanor
Class of 1990
Roswell, NM
Stephen S. Shanor graduated from Wittenberg with a BA in political science and minor in East Asian studies. Following graduation from Wittenberg, Steve earned his Juris Doctorate from the University of Denver, College of Law in 1993. Steve is a member of the New Mexico State Bar and has practiced civil litigation for 26 years primarily in the areas of labor and employment law, including Title VII and municipal liability. Steve has been very active in the legal profession serving as President of the State Bar Of New Mexico in 2010 and Chair of the New Mexico Disciplinary Board in 2014 and 2015. Steve is married to Heidi Shanor, class of 1991, and has three kids Katelyn '17, Andrew '20 and Matthew, who is currently a sophomore at Wittenberg.
---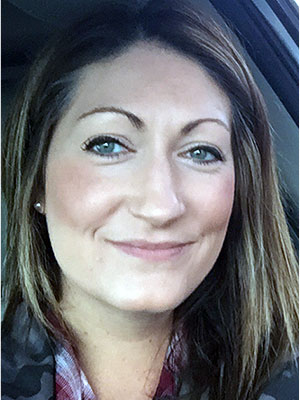 Kelly (Maguire) Sumption
Class of 2001
Dublin, OH
Kelly Sumption graduated from Wittenberg in 2001 with a major in English, writing concentration and a minor in Business Marketing. While at Witt, she was an active member of the Wittenberg Choir, where she served as Choir Tour leader for two years, Student Senate, The Torch, Wittenberg Center for Applied Management (WittCAM) Director and worked for three years with the Clark County Literacy Coalition's Warder Literacy Center. Kelly is currently the Vice President of Client Marketing for Synchrony, where she manages a team focused on utilizing private label credit and loyalty to drive consumer traffic and sales for many of their large retail partners. Prior to Synchrony, Kelly was a Senior Marketing Manager with Macy's, Inc.  where she led many loyalty, branding, acquisition, and activation strategies for Macy's and Bloomingdale's private label and cobrand cards. Kelly lives in Dublin, OH with her husband Jeff, also a member of the Class of 2001, and two boys, Braden & Connor. She is active with her church, her kids' schools and is the Team Mom for the Dublin 13u Bats Baseball Club - her son's travel baseball team!
---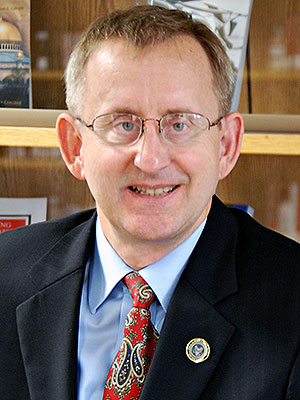 Barry Zulauf
Class of 1979
Vienna, VA
Barry A. Zulauf, class of 1979, Vienna, Virginia, graduated from Wittenberg with Honors in Political Science and History. He was a member of Delta Sigma Phi, Beta Iota. He is now on the Advisory Board for Wittenberg's Graduate Program in Data Analytics. He went on to earn a Ph.D. from Indiana University in International Relations. He is a retired Naval Officer with a combat tour in Afghanistan. He is a career intelligence analyst and a senior leader and educator in the Office of the Director of National Intelligence. During the '21-'22 academic year he was a Recanati-Kaplan Fellow in Harvard's John F. Kennedy School of Government.  In July '22 he started a new assignment as the Director of National Intelligence's representative to the Center for the Study of Intelligence in Washington, D.C.