Updated February 2021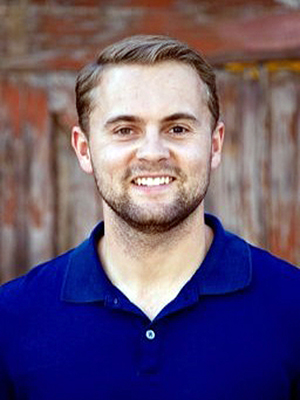 Chase Beach
Class of 2015
San Francisco, CA
Chase graduated from Wittenberg in 2015 with a major in Business and a concentration in Entrepreneurship. While at Witt, he played on the Men's Lacrosse team, volunteered at the Springfield Promise Neighborhood, was a member of Phi Gamma Delta (FIJI), and helped start the schools Fly Fishing club, Fishenberg. After graduating Chase moved to San Francisco where he has been working in the Silicon Valley tech world.
---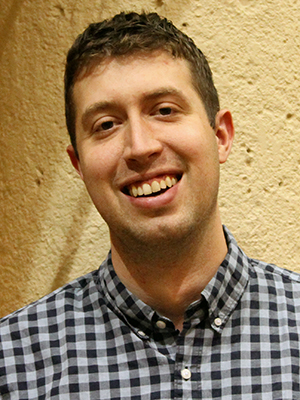 Ryan Charles
Class of 2008
Atlanta, GA
Ryan was a Political Science major and History minor at Wittenberg. After Wittenberg, Ryan spent time in numerous operations roles at Turner Construction in Cincinnati and San Francisco. Ryan currently resides in Omaha, NE where he works at Google as a Program Manager in Data Center Construction. Outside of work, Ryan enjoys travel and photography.
---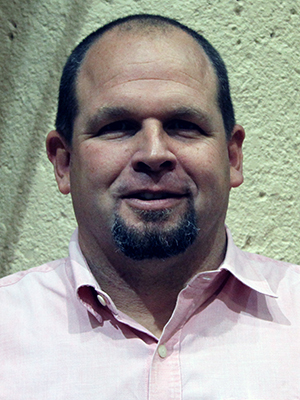 Jeff Jones
Class of 1994
Charlotte, NC
Jeff's experience embraces US politics and business in emerging markets. In Washington DC, he worked as Senior Legislative Adviser to Congressman Roscoe Bartlett and then as Director of Congressional Affairs at the US-Russia Business Council. At the 101-year old Dixon Valve and Coupling Company, Jeff opened its Russian business, directed sales and marketing for Europe, Middle East, and Africa and later led global sales for the firm's largest division. He currently serves as the Chief Operating Officer at Tikun Olam USA, a JV based on the firm that pioneered Israel's medical cannabis industry. Jeff was educated at the U.S. Naval War College and Wittenberg University.
---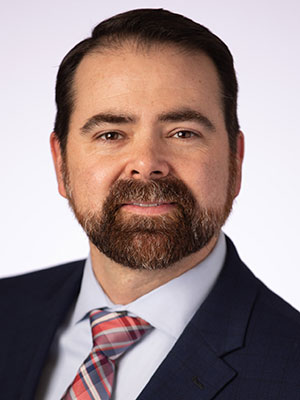 Phil Koch
Class of 1999
Ingram, PA
Phil Koch has been working to strengthen communities for over 15 years. He started his career as an elementary and middle school teacher in the Chicago Public Schools and the Pittsburgh Public Schools. In 2005, Phil left the classroom and began working in the non-profit sector as the Pittsburgh Director for MGR Youth Empowerment, a direct service non-profit focused on youth development. As the National Executive Director, Phil grew the organization to five metropolitan cities, impacting over 50,000 youth during his tenure. Currently, Phil serves as the Executive Director of the Community Foundation of Westmoreland County whose mission is to encourage local residents to become philanthropists, to provide grants that support a wide variety of non-profit organizations, and serve as a community leader. Phil obtained his Bachelor's Degree from Wittenberg University and his Master's Degree in Professional Leadership and Non-Profit Management from Carlow University.
---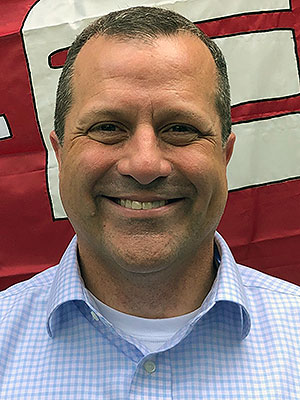 Michael Lawrence
Class of 1989
Annapolis, MD
Michael Lawrence graduated from Wittenberg in 1989 with a B.A. in political science. In a post-graduate year, he completed his second major in music while a management intern with the Dayton Philharmonic Orchestra. Active and engaged on campus, he interned with the Office of Admission, was a tour guide and Orientation Assistant, led Sigma Nu Fraternity as both president and vice president, earned admittance into the Greek honorary, Order of Omega, was named the 1989-1990 Greek Man of the Year, and was a member of the Brass Choir, Wind Ensemble, Jazz Ensemble, and Orchestra while also accompanying the Wittenberg Choir (trumpet). Hired by Major League Baseball Umpire Development, he served as a minor league umpire during the 1992 and 1993 seasons. In 1997, he earned his J.D. from Wayne State University Law School, Detroit, Michigan, and commissioned as an active duty officer, embarking on a career in the U.S. Navy's Judge Advocate General's Corps. His assignments have included Diego Garcia (3 months before and 10 months after 9/11), the U.S. Naval Academy where he served as an assistant professor and assistant department chair, senior region counsel in Bahrain, senior counsel and department head on the aircraft carrier USS KITTY HAWK (CV 63), operating throughout the Pacific and Indian Oceans and homeported in Yokosuka, Japan, a year-long deployment in Afghanistan, and as senior counsel to the Navy's submarine forces. He was the 2014 Navy recipient of the American Bar Association's Outstanding Military Service Career Judge Advocate Award. Since 2018, he has served as a judge on the Navy-Marine Corps Court of Criminal Appeals.
---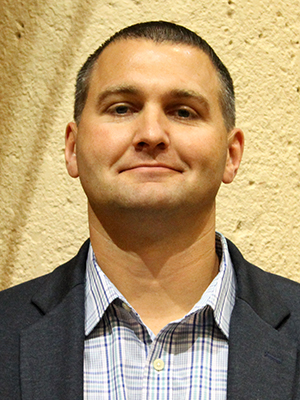 Jim McCoy
Class of 1998
Columbus, OH
Jim graduated from Wittenberg in 1998 with a major in Business and a minor in Economics. After Wittenberg, Jim received a M.A. in Sport Management from the Ohio State University and has spent more than 19 years in the field of Sports Marketing with the University of Virginia, the Columbus Blue Jackets, Newell Rubbermaid, and most recently with Nationwide. Currently, Jim is Associate Vice President, Sports Marketing Nationwide, charged with strategy development, implementation, and measurement of all sponsorships in Nationwide's Sports Marketing portfolio, including their official relationships with the NFL, NASCAR, the Memorial Tournament, Hendrick Motorsports, and the Ohio State University. Jim also manages personal services agreements with Peyton Manning, Dale Earnhardt Jr., Danica Patrick, Eli Manning, Larry Fitzgerald, and Jerome Bettis. Jim and his wife Melinda also a Wittenberg grad live in Columbus with their three kids.
---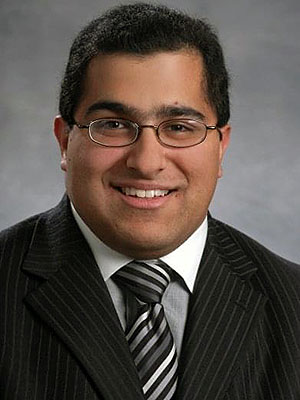 Arif Mirza
Class of 2005
Springfield, OH
Arif graduated in 2005 with a BA, majoring in Political Science along with a Business minor. While at Witt, Arif was an active member of Lambda Chi Alpha Fraternity, Wittenberg College Republicans, and spent three years working as an intern in the Office of Alumni Relations. After graduation, Arif served for several years as President of the Lambda Chi Alpha Housing Corporation supporting the local chapter. In his professional career, Arif has worked in a variety of business roles within the financial services, procurement, mergers & acquisitions and project management fields. He earned his MBA from Wright State University in 2018. Currently, Arif works in Project Management at Speedway LLC, and resides in Springfield, Ohio. Outside of work, Arif serves on the Board of Directors for the Springfield Arts Council, is a fundraising volunteer for the Leukemia & Lymphoma Society, serves as a member of the Springfield Country Club Membership Committee, and is President of his Homeowners Association. In his free time, he enjoys golfing and spending time with family and friends.
---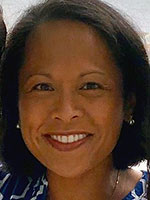 Laurice Moore
Class of 1995
Akron, OH
Laurice R. Moore (Bargas) graduated in 1995 with a BA in Biology. While at Witt she played on the Women's Soccer Team, serving as captain her Senior Year, a member of Chi Omega Fraternity serving as Secretary her Senior Year, a member of Tri-Beta Biology Honors Society, and served on the Panhellenic Council. After graduation from Wittenberg, Laurice earned her Doctor of Medicine from Ross University, completed her Pediatric Residency in Cleveland, Ohio, at MetroHealth and practiced in Canton, Ohio. Laurice and her husband Steve, also a Wittenberg alum, reside in Akron with their two daughters, Emma and Ellie. She enjoys volunteering for various community organizations, hiking in the Cuyahoga Valley National Park and Summit Metro Parks and attending various regional Wittenberg events.
---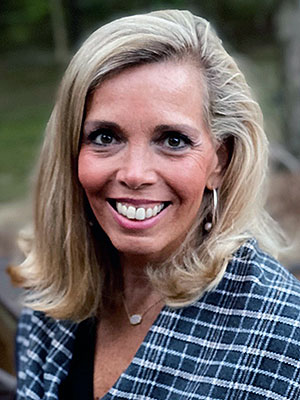 Stephanie Morgan-White
Class of 1992
Louisville, KY
Stephanie L. Morgan-White graduated from Wittenberg in 1992 with a BA in Psychology and a minor in Sociology. During her time on campus, Stephanie was an Admissions Tour Guide, a member and officer of Alpha Delta Pi sorority, a cheerleader, and a member of multiple honorary organizations. After graduating from Wittenberg, Stephanie went on to obtain her JD in 1995 from Cumberland School of Law of Samford University in Birmingham, Alabama. Stephanie is a Trust Principal/Attorney with The Glenview Trust Company in Louisville, Kentucky. She is certified by the American Bankers Association (ABA) as a Certified Trust and Fiduciary Advisor (CTFA). She serves on the ABA Wealth and Trust School Advisory Board, the Northeast Family YMCA Board of Advisors, the Physician Assistant Advisory Committee for the Kentucky Board of Medical Licensure, and the Louisville Alpha Delta Pi Alumnae Association Executive Board. She is also an active member of Hurstbourne Baptist Church. Stephanie lives on a mini farm outside of Louisville, Kentucky with her husband (Craig), two daughters (Morgan and Shelby), two horses and two dogs. Proudly, their oldest daughter, Morgan, is a member of the Wittenberg Class of 2023. Her youngest daughter, Shelby, is also considering continuing the tradition.
---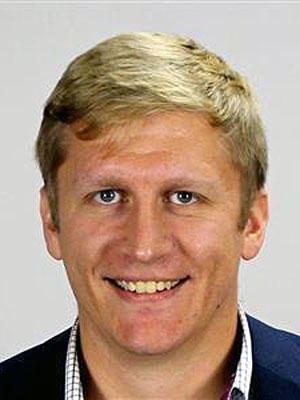 Matt Overturf
Class of 2011
Columbus, OH
Matt graduated from Wittenberg with a Political Science major and Business minor. While at Witt, he competed on the track and cross country teams and worked as a tour guide and intern in the Admission Office. After graduating, Matt was selected to participate in a state legislative fellowship and has held various positions in state government since. Outside of work, he enjoys spending time with his wife Amy (Stamon) Overturf '13, daughter Sloane and dog Willett.
---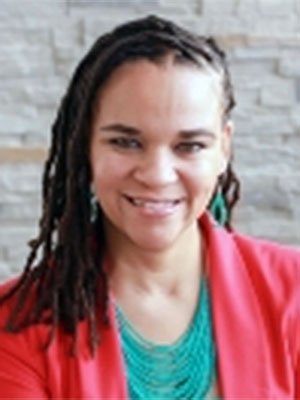 Apryl Pope
Class of 2001
Cincinnati, OH
Apryl M. Pope (Walker) is a 2001 graduate from Wittenberg University. She is a mother, wife, friend, daughter and former Peace Corps Volunteer. During her time at Wittenberg, Apryl studied Economics and Spanish and also studied abroad in Liverpool England her Junior year. Apryl is currently a CERTIFIED FINANCIAL PLANNER™ Professional with Pope Financial Planning in Cincinnati, Ohio where she lives with her husband she met at Wittenberg, Kenny Pope '99, and their 3 sons. Fun facts about Apryl: 1- Loves playing rugby 2- Summited Mt. Kilimanjaro 3. Lived in South Africa.
---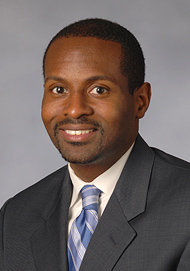 Johnny Pryor
Class of 1999
Carmel, IN
Johnny Pryor graduated from Wittenberg with a BA in English and Political Science, and subsequently pursued his JD from Indiana University's School of Law. Johnny has been a law clerk for the US Equal Employment Opportunity Commission and an Assistant Prosecutor. While serving as a volunteer coach for Witt's first undergraduate mock trial team, Johnny was inspired by his work with students and decided to pursue a career in higher education administration. Johnny currently serves as Assistant Dean for Student Affairs at Indiana University Robert H. McKinney School of Law, where he advises students on academic and personal issues, is a member of the law school administrative team, oversees academic advising, registration and records, state bar eligibility, and student organizations, as well as other areas affecting the law student experience.
---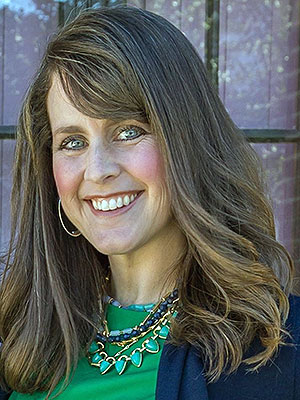 Jennifer Ramage
Class of 2000
Loveland, OH
Jenn Ramage graduated in 2000 a BA in Psychology. She was an Office of Admission Intern and campus tour guide, member of Chi Omega Fraternity and Panhellenic Council, and head OA for New Student Days. Jenn earned her Master of Education at Xavier University and taught middle school math and science for sixteen years prior to joining the team at Kids First Sports Center in Cincinnati, Ohio. She enjoys representing Wittenberg at college fairs and accepted student events in the Greater Cincinnati area, attending regional theatre performances, and volunteering for various community organizations. She lives in Loveland, Ohio, with her husband and three children.
---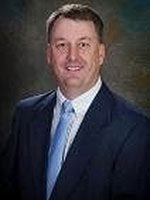 Stephen Shanor
Class of 1990
Roswell, NM
Stephen S. Shanor graduated from Wittenberg with a BA in political science and minor in East Asian studies. Following graduation from Wittenberg, Steve earned his Juris Doctorate from the University of Denver, College of Law in 1993. Steve is a member of the New Mexico State Bar and has practiced civil litigation for 26 years primarily in the areas of labor and employment law, including Title VII and municipal liability. Steve has been very active in the legal profession serving as President of the State Bar Of New Mexico in 2010 and Chair of the New Mexico Disciplinary Board in 2014 and 2015. Steve is married to Heidi Shanor, class of 1991, and has three kids Katelyn '17, Andrew '20 and Matthew, who is currently a sophomore at Wittenberg.
---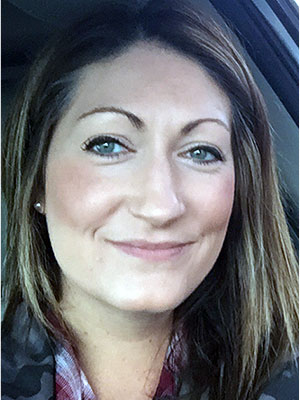 Kelly (Maguire) Sumption
Class of 2001
Dublin, OH
Kelly Sumption graduated from Wittenberg in 2001 with a major in English, writing concentration and a minor in Business Marketing. While at Witt, she was an active member of the Wittenberg Choir, where she served as Choir Tour leader for two years, Student Senate, The Torch, Wittenberg Center for Applied Management (WittCAM) Director and worked for three years with the Clark County Literacy Coalition's Warder Literacy Center. Kelly is currently the Vice President of Client Marketing for Synchrony, where she manages a team focused on utilizing private label credit and loyalty to drive consumer traffic and sales for many of their large retail partners. Prior to Synchrony, Kelly was a Senior Marketing Manager with Macy's, Inc.  where she led many loyalty, branding, acquisition, and activation strategies for Macy's and Bloomingdale's private label and cobrand cards. Kelly lives in Dublin, OH with her husband Jeff, also a member of the Class of 2001, and two boys, Braden & Connor. She is active with her church, her kids' schools and is the Team Mom for the Dublin 13u Bats Baseball Club - her son's travel baseball team!