Updated March 2020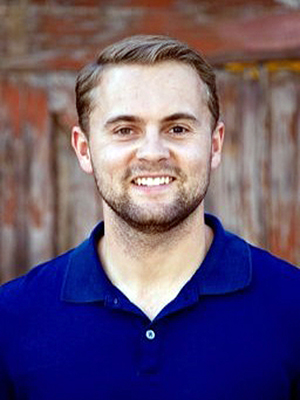 Chase Beach
Class of 2015
San Francisco, CA
Chase graduated from Wittenberg in 2015 with a major in Business and a concentration in Entrepreneurship. While at Witt, he played on the Men's Lacrosse team, volunteered at the Springfield Promise Neighborhood, was a member of Phi Gamma Delta (FIJI), and helped start the schools Fly Fishing club, Fishenberg. After graduating Chase moved to San Francisco where he has been working in the Silicon Valley tech world.
---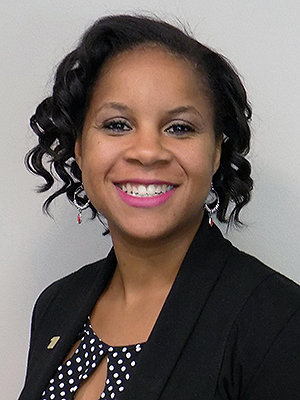 Tosha Bell
Class of 2007
Falls Church, VA
LinkedIn: LaTosha Bell
Tosha Bell, a 2007 graduate, was a Physics major and a Math minor at Wittenberg. While at Witt, she was a Resident Advisor, played on the Women's Varsity Basketball team, volunteered at Springfield Christian Youth Ministries, participated in Honor Council, Campus Ministries, Society of Physics Students, and went on the Lesotho trip. In 2009, Tosha graduated with a Master's of Science degree in Nuclear Engineering from the Air Force Institute of Technology (AFIT). She currently works in Washington, DC as a General Engineer at the National Nuclear Security Administration (NNSA) in the area of nuclear weapon threat and vulnerability analysis and use control. Tosha lives Falls Church, VA with her husband Dustin where she enjoys playing and watching sports; especially her hometown teams the Cincinnati Bengals and Reds, reading, playing board games, and spending time with family and friends.
---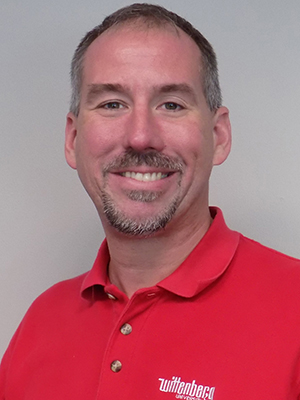 Seth Bridger
Class of 1997
North Olmsted, OH
LinkedIn: Seth Bridger
After graduating from Wittenberg with a History degree; Seth served as an Americorps volunteer with City Year Columbus before entering graduate school at Trinity Lutheran Seminary. He earned his Master of Divinity in 2006, and was subsequently ordained into Word and Sacrament ministry in the Evangelical Lutheran Church in America (ELCA). He has served congregations in Savannah, Georgia, Cincinnati, Ohio, and now serves on staff of Messiah Lutheran Church in Fairview Park, Ohio. He is married to Shelley Nelson-Bridger '99, and together they are raising two sons, Noah and Zachary. They live in North Olmsted, Ohio.
---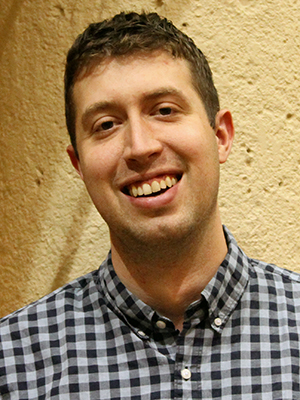 Ryan Charles
Class of 2008
Atlanta, GA
Ryan was a Political Science major and History minor at Wittenberg. After Wittenberg, Ryan spent time in numerous operations roles at Turner Construction in Cincinnati and San Francisco. Ryan currently resides in Omaha, NE where he works at Google as a Program Manager in Data Center Construction. Outside of work, Ryan enjoys travel and photography.
---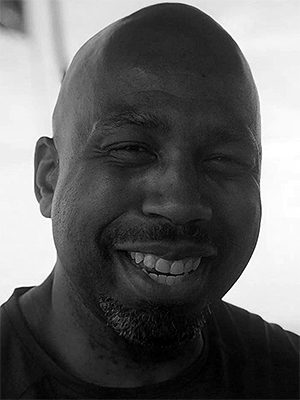 Walter Dailey
Class of 1997
Gahanna, OH
Walter Dailey is originally from Cleveland, Ohio, and currently lives in suburban Columbus. After graduating from Wittenberg with a Business Management degree, he went on to start a small creative services firm — DSV Media, was an op-ed marketing columnist for a major news outlet, wrote and published a media-related book, and worked on indie music projects. In addition to his entrepreneurial ventures, Walt has worked in the technical recruiting industry. He has been married for 19 years and has two sons.
---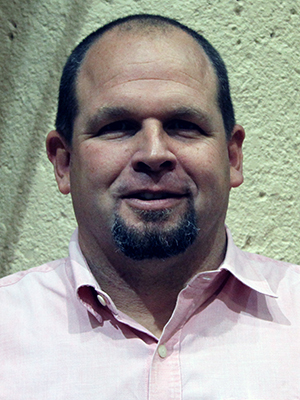 Jeff Jones
Class of 1994
Charlotte, NC
Jeff's experience embraces US politics and business in emerging markets. In Washington DC, he worked as Senior Legislative Adviser to Congressman Roscoe Bartlett and then as Director of Congressional Affairs at the US-Russia Business Council. At the 101-year old Dixon Valve and Coupling Company, Jeff opened its Russian business, directed sales and marketing for Europe, Middle East, and Africa and later led global sales for the firm's largest division. He currently serves as the Chief Operating Officer at Tikun Olam USA, a JV based on the firm that pioneered Israel's medical cannabis industry. Jeff was educated at the U.S. Naval War College and Wittenberg University.
---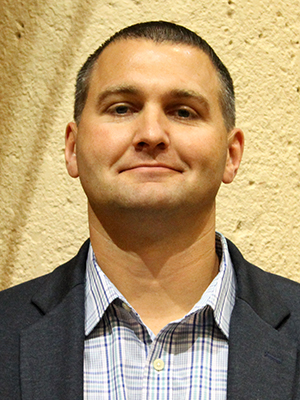 Jim McCoy
Class of 1998
Columbus, OH
Jim graduated from Wittenberg in 1998 with a major in Business and a minor in Economics. After Wittenberg, Jim received a M.A. in Sport Management from the Ohio State University and has spent more than 19 years in the field of Sports Marketing with the University of Virginia, the Columbus Blue Jackets, Newell Rubbermaid, and most recently with Nationwide. Currently, Jim is Associate Vice President, Sports Marketing Nationwide, charged with strategy development, implementation, and measurement of all sponsorships in Nationwide's Sports Marketing portfolio, including their official relationships with the NFL, NASCAR, the Memorial Tournament, Hendrick Motorsports, and the Ohio State University. Jim also manages personal services agreements with Peyton Manning, Dale Earnhardt Jr., Danica Patrick, Eli Manning, Larry Fitzgerald, and Jerome Bettis. Jim and his wife Melinda also a Wittenberg grad live in Columbus with their three kids.
---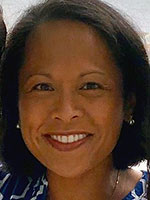 Laurice Moore
Class of 1995
Akron, OH
Laurice R. Moore (Bargas) graduated in 1995 with a BA in Biology. While at Witt she played on the Women's Soccer Team, serving as captain her Senior Year, a member of Chi Omega Fraternity serving as Secretary her Senior Year, a member of Tri-Beta Biology Honors Society, and served on the Panhellenic Council. After graduation from Wittenberg, Laurice earned her Doctor of Medicine from Ross University, completed her Pediatric Residency in Cleveland, Ohio, at MetroHealth and practiced in Canton, Ohio. Laurice and her husband Steve, also a Wittenberg alum, reside in Akron with their two daughters, Emma and Ellie. She enjoys volunteering for various community organizations, hiking in the Cuyahoga Valley National Park and Summit Metro Parks and attending various regional Wittenberg events.
---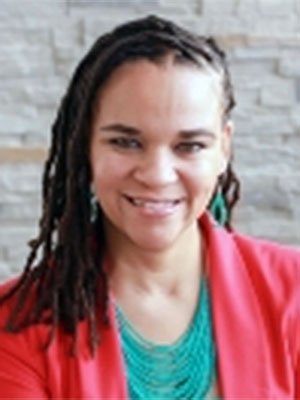 Apryl Pope
Class of 2001
Cincinnati, OH
Apryl M. Pope (Walker) is a 2001 graduate from Wittenberg University. She is a mother, wife, friend, daughter and former Peace Corps Volunteer. During her time at Wittenberg, Apryl studied Economics and Spanish and also studied abroad in Liverpool England her Junior year. Apryl is currently a CERTIFIED FINANCIAL PLANNER™ Professional with Pope Financial Planning in Cincinnati, Ohio where she lives with her husband she met at Wittenberg, Kenny Pope '99, and their 3 sons. Fun facts about Apryl: 1- Loves playing rugby 2- Summited Mt. Kilimanjaro 3. Lived in South Africa.
---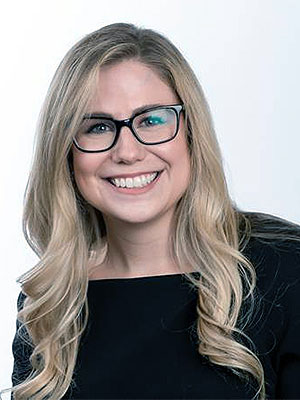 Ashley Preston
Class of 2012
North Bend, WA
Ashley Preston (Sinning) graduated from Wittenberg in 2012 with a major in International Studies and minors in Business and Spanish. On campus, she worked with the Hagen Center for Civic and Urban Engagement and the Admissions office, studied abroad in Spain for a semester, and was an active member of the Delta Gamma Fraternity. After Wittenberg, she moved back home to Minnesota where she got her start in Management Consulting. She's since worked with numerous Fortune 500 companies in healthcare, retail, financial services, manufacturing, and technology leading company-wide projects and initiatives. Now residing in the Seattle area with her husband Mark - a 2008 Witt Alumnus - they both enjoy hiking, travelling internationally, and visiting their favorite spot in Washington (Mazama).
---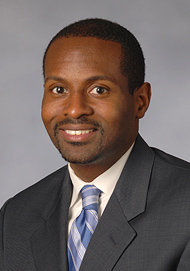 Johnny Pryor
Class of 1999
Carmel, IN
Johnny Pryor graduated from Wittenberg with a BA in English and Political Science, and subsequently pursued his JD from Indiana University's School of Law. Johnny has been a law clerk for the US Equal Employment Opportunity Commission and an Assistant Prosecutor. While serving as a volunteer coach for Witt's first undergraduate mock trial team, Johnny was inspired by his work with students and decided to pursue a career in higher education administration. Johnny currently serves as Assistant Dean for Student Affairs at Indiana University Robert H. McKinney School of Law, where he advises students on academic and personal issues, is a member of the law school administrative team, oversees academic advising, registration and records, state bar eligibility, and student organizations, as well as other areas affecting the law student experience.
---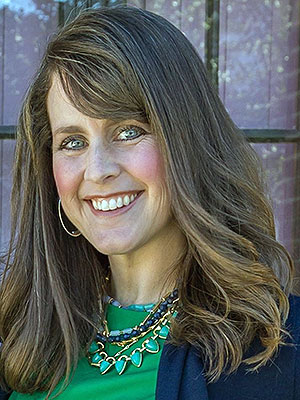 Jennifer Ramage
Class of 2000
Loveland, OH
Jenn Ramage graduated in 2000 a BA in Psychology. She was an Office of Admission Intern and campus tour guide, member of Chi Omega Fraternity and Panhellenic Council, and head OA for New Student Days. Jenn earned her Master of Education at Xavier University and taught middle school math and science for sixteen years prior to joining the team at Kids First Sports Center in Cincinnati, Ohio. She enjoys representing Wittenberg at college fairs and accepted student events in the Greater Cincinnati area, attending regional theatre performances, and volunteering for various community organizations. She lives in Loveland, Ohio, with her husband and three children.
---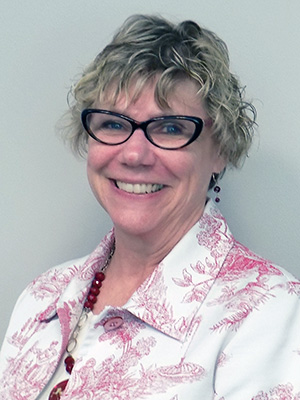 Beth Walter Sexton
Class of 1977
Wheaton, IL
Alumni Board Officer: Board Recruitment
LinkedIn: Beth Sexton
Beth graduated in 1977 with a BA in History. She was a member of Chi Omega Fraternity and served as Panhellenic Council president her senior year. In 1978, she received a Paralegal Certificate from The Institute of Paralegal Training in Philadelphia. She was employed as a paralegal at Squire, Sanders and Dempsey (Cleveland) and Ross and Hardies ( Chicago) until 1984. In 1984, Beth graduated with high honors from the Illinois Institute of Technology Chicago Kent College of Law and for the next 12 years practiced general civil litigation. During that time, she was very active in the Dupage and Illinois State Bar Associations. In 1996, Beth was appointed Associate Judge of the Eighteenth Judicial Circuit, Dupage County, Illinois. Since then she has served primarily in Divorce, Juvenile and Domestic Violence courtrooms. Beth is married to Mike, a shareholder in the Commercial Real Estate practice group at Dykema. Beth and Mike are servants to their 4 cats, particularly, Princess Toad. They have one daughter, Kit ,who is a fourth generation Wittenberger who graduated in 2013. In May, 2017, Kit married Matthew Rupert '12.
---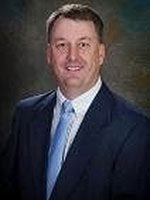 Stephen Shanor
Class of 1990
Roswell, NM
Stephen S. Shanor graduated from Wittenberg with a BA in political science and minor in East Asian studies. Following graduation from Wittenberg, Steve earned his Juris Doctorate from the University of Denver, College of Law in 1993. Steve is a member of the New Mexico State Bar and has practiced civil litigation for 26 years primarily in the areas of labor and employment law, including Title VII and municipal liability. Steve has been very active in the legal profession serving as President of the State Bar Of New Mexico in 2010 and Chair of the New Mexico Disciplinary Board in 2014 and 2015. Steve is married to Heidi Shanor, class of 1991, and has three kids Katelyn '17, Andrew '20 and Matthew, who is currently a sophomore at Wittenberg.
---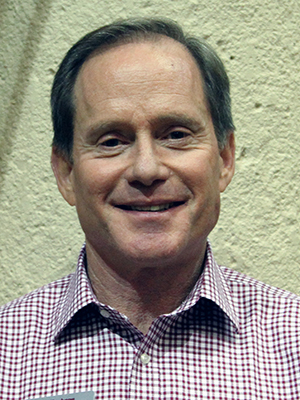 Jim Sherman
Class of 1982
Plano, TX
Jim graduated with a BA in Business Administration with an emphasis in Accounting. He was a member of Alpha Tau Omega holding many offices during his time at Wittenberg. Most of his career has been in the construction products industry, primarily with ITW.  In 2008 he moved to another division of ITW as a sales manager for commercial foodservice equipment. He is the Director of Sales for the Western half of the US. Married to Jeanne, a VP of Marketing, for 29 years with one son, Matt, who is an Emergency Medicine Resident in Dallas. They reside in Plano, TX, with their two dogs, Ozzie and Chili Dawg.
---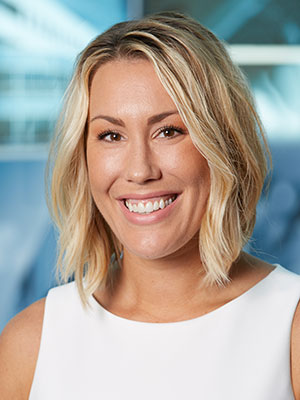 Abigail Stankovich
Class of 2004
Columbus, OH
Abigail comes from a family of Tigers, with her parents and both siblings having graduated from Wittenberg, as well as her grandfather, Dr. Floyd Nave, having been a founding member of the Geology department. After receiving a B.A. in Russian Area Studies in 2004, Abigail moved to St. Petersburg, Russia where she received an M.A. in International Relations from St. Petersburg State University. Upon returning to the U.S. in 2006, she served Wittenberg for two years as a member of the Admission Department. Since then, the majority of Abigail's professional experience has been in sales at NetJets Aviation, where she is now Vice President of Owner Accounts. Abigail resides in Columbus, OH with her husband, Chris, and two sons, Anderson and Miles.
---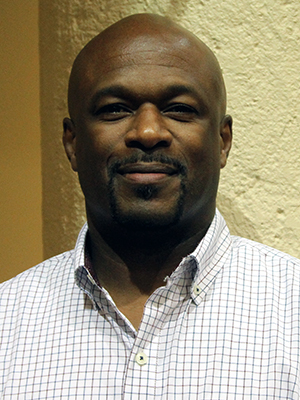 Christopher Thompson
Class of 1994
Columbus, OH
Christopher graduated from Wittenberg with a degree in Speech/English. After graduation he served his alma mater as an Admission Counselor, Assistant Director of Admission, and Co-Director for MultiCultural Affairs. Christopher has 20 years of experience leading initiatives around strategic pipeline recruiting, coaching, Diversity and Inclusion, training and organizational development; he is also a skilled facilitator. Having worked as an Executive and Diversity Recruiter, Business Development Manager, and Director of Talent Acquisition, Christopher is currently the Vice President for Diversity and Inclusion at JPMorgan Chase. Christopher is active in the community and as an assistant pastor at Agape Outreach Ministries. He and his wife Melanie, also a Witt alum, have been married for 20 years, and are the parents of three children, Kris, Kaleb and Kennedy.
---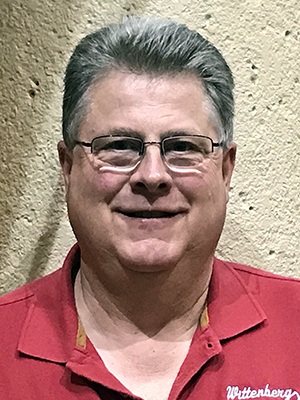 Jeremy Tuke
Class of 1979
Rochester, NY
Jeremy was a History Major and member of Beta Theta Pi while a student at Wittenberg. He has worked as a Sales Professional since graduating, working for The Stanley Works, Chevron Chemical Co and for the past 22+ years with Thyssenkrupp Materials NA Copper and Brass Sales Div. After several years working in the Midwest and 12 years in New England, he and his wife Martha raised two sons in Rochester, NY: Daniel, who graduated from Wittenberg with honors in PoliSci/International Studies in 2014 and is in a five-year doctoral program in political science at The University of Maryland; and Matthew, who graduated from Alfred University in 2016 and is employed as a Manufacturing Mechanical Engineer with Harris Corp. Jeremy is involved with historic railroad preservation and operations at a local Railroad Museum and enjoy golf and skiing.