About the Guild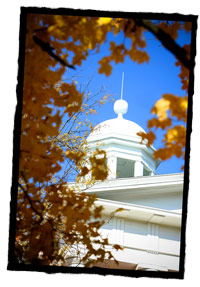 For 69 years, the Wittenberg Guild has supported Wittenberg through scholarships, campus landscaping, artwork and other fund-raising initiatives. Although many Guild members have no formal connection to Wittenberg, either as alumnae or employees, all share a deep desire to be advocates for the university in the community and to promote Wittenberg to prospective students.
The Wittenberg Guild supports the community each winter when we kick off the Wittenberg Guild Martha Rodgers Scholarship Campaign. To inspire local students to attend Wittenberg and ensure they have the resources to do so, the Guild has been raising scholarship monies to award to all local students who enroll at Wittenberg. Since 1990 the scholarship fund has raised over $360,000 from the generous donations of its members and the Springfield-Clark County community at-large. Hundreds of local students have received scholarships to attend Wittenberg.
How To Join
The Wittenberg Guild is open to anyone interested in Wittenberg University and the mission of the Guild, which is to provide financial aid to local students interested in receiving an outstanding, liberal arts education at Wittenberg.
The membership contribution is $25 and is tax deductible. For more information please contact Sophia Vandiford in the Office of Advancement at 937-327-6405.
Make your check payable to:
The Wittenberg Guild
c/o Wittenberg University
P.O. Box 720
Springfield, OH 45501