Welcome to the Indianapolis Wittenberg Alumni Chapter!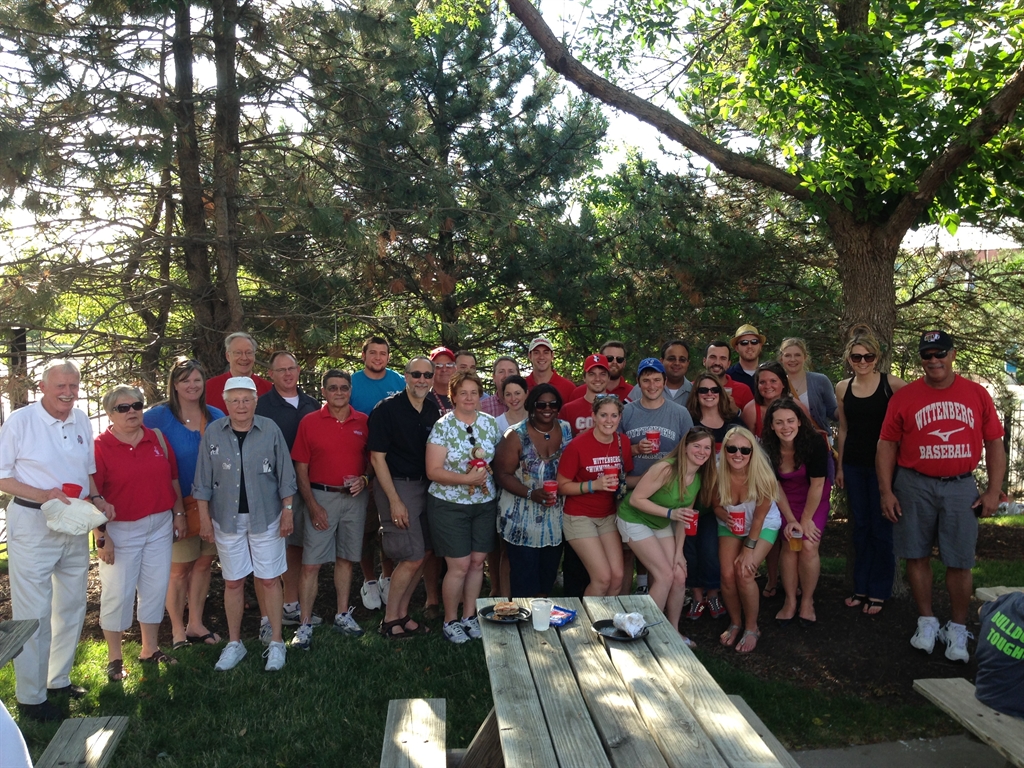 Pictured at Right: Indy Alumni Chapter Launch June 27, 2013. A Great Time at the Ballpark!
Whether you are looking to connect with fellow Wittenberg Alumni, are new to the city or just passing through, our goal is to continue to provide a connection to Witt even after graduation.
We do this by providing opportunities for local alumni to come together and explore all this city has to offer. We hope to become a resource for past and current students by offering networking opportunities. We will try to plan events multiple times throughout the year.
Please come out and join us for future events including: happy hours, baseball games, tailgates, football games, service projects, and other networking opportunities. Please make sure that we have your most up-to-date contact information so that you don't miss out on anything! There is no cost to join, and you can stay informed about activities through the website, Facebook page, email invitations and mailings.
Go Tigers!
Contact Us
Chapter Leadership
Lauren Runciman Schmees '06
Joey Schmees '06