Homecoming marks a time of the year when students have the opportunity to meet many accomplished alumni who return to Wittenberg for the weekend. Two of the many alumni present were past Communication majors Hannah Powell Tuney ('03) and Megan Shroy ('07) who discussed their careers and life after Wittenberg.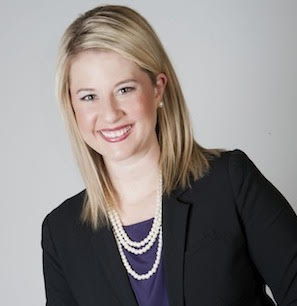 Hannah Powell Tuney '03
Hannah Powell Tuney went on to become the Executive Director of KIPP Columbus, which is one of the highest gaining urban schools in the country. In fact, according to their website, KIPP Columbus is ranked in the top five of all Ohio schools for their growth on state assessments. After graduation, Tuney began working for Teach For America, where she taught at an underperforming school in Philadelphia. Tuney led her students to improve significantly over the course of her time there and eventually moved back to Ohio to become the Director of Education Services at a charter school.
Tuney's experience eventually led her to KIPP Columbus where she began working in 2008. There she managed to improve academic growth, reduce the operating budget, and increase the number of students. Due to her success, the KIPP Columbus Board of Trustees decided to expand from a middle school consisting of 300 students to a pre-K-12 school with over 2,000 students. For this reason, Tuney was promoted to Executive Director in 2011. One piece of advice that Tuney gave to students during the panel was to be involved with the company you're interested in. She encouraged students to "go into an interview curious." Tuney continued to discuss how it's better to be overprepared for an interview than to be underprepared.
Tuney was also very confident that her time at Wittenberg was a key reason for her achievements. She emphasized that it was the people that inspired her to succeed because Wittenberg is a "beautiful place filled with beautiful people."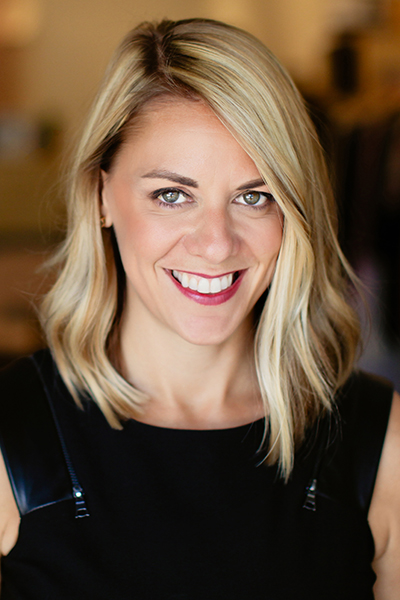 Megan Shroy '07
In a similar success story, Megan Shroy '07 left Wittenberg 10 years ago with a degree and dream. Like many Wittenberg students, Shroy was an over-involved student. She was a member of Delta Gamma, Student Senate, and a Young Life leader. She also joined the Communication Leaders Program. Shroy believes Wittenberg's Communication Department helped her succeed significantly.
"I learned how to think critically," Shroy said. "As an agency partner, that's what we're being paid for."
After graduation, Shroy moved to pursue an internship with Golin, a successful media company in Chicago. In Chicago, Shroy also worked for a number of large agencies. Shroy considers her time spent in Chicago as essential to her career because "experience is necessary."
Shroy's experience with different internships and jobs led her to become the Founder and President of Approach Marketing at age of 26. Approach Marketing in Columbus, Ohio is nationally recognized as a fast growing company that is known to help non-profit organizations as well as fortune 500 companies gain success. Some of these companies include McDonald's, JP Morgan Chase, and Tim Horton's Café.
Throughout her professional life, Shroy has received copious awards and recognitions due to her work with Approach Marketing. She was recognized as a Progressive Entrepreneur honoree at the Smart Women Awards as well as named one of the Top Women in PR, according to PR News. Shroy is also featured in People to know in Advertising, PR, and Media and was named a Forty Under 40 honoree by the Columbus Business First.
Reflecting back on her time at Wittenberg, Shroy says that if she could give her senior self one piece of advice it would be to not feel pressured for a traditional career path. Shroy believes that having an internship instead of a job right after graduation was a smart move on her part because employers, including her, are looking for people with at least five years of experience.
Shroy and Tuney are just a few of the many successful graduates to come from the Communication Department. They stand as a motivation to students, and their success inspires people to pursue their ambitions.
Written By: Nicole Fracasso '18