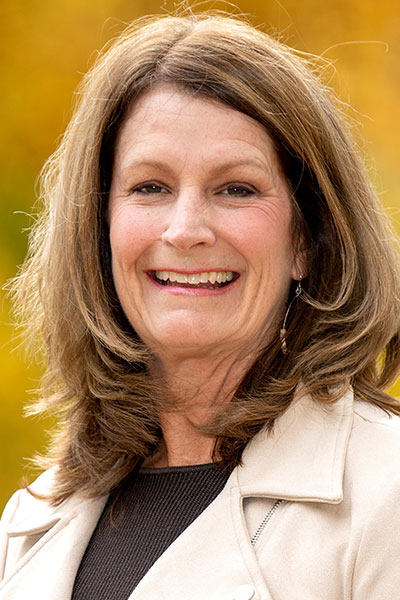 Professor of Communication & Digital Media
Sabbatical Fall Semester 2022
Hollenbeck Hall 326
cwaggoner@wittenberg.edu
(937) 327-7436
Catherine Waggoner teaches courses in communication, including Reasoning and Communication, Analysis of Visual Persuasion, Rhetoric of Memory, Critical Methods in Communication, and Gender & Communication. She earned the Distinguished Teaching Award from Wittenberg University's Alumni Association in 2014.
Dr. Waggoner's research focuses on contemporary perspectives on rhetoric, with emphases in critical/cultural perspectives, rhetorical criticism, visual persuasion, and the performance of gender, race, and class. She has enjoyed taking Wittenberg students on service trips to the Mississippi Delta as an outgrowth of her research in that region, and she also led the study 2018 semester abroad program in Lutherstadt Wittenberg, Germany, where she taught a rhetoric of memory course about how a nation deals with a complicated past via monuments, museums, and memorials.
Her work has been published in journals including Critical Studies in Media Communication, Feminist Media Studies, and Text & Performance Quarterly. In 2009, her co-authored Making Camp: Rhetorics of Transgression in U.S. Popular Culture won two book awards from the National Communication Association, and in 2019, she co-authored a second book, Realizing our Place: Real Southern Women in a Mythologized Land, which was nominated for the Mississippi Institute of Arts and Letters Award.
She grew up in the Mississippi Delta and joined the Wittenberg faculty in 1995.
Degrees
Ph.D. Communication, The Ohio State University
M.A. English, Bowling Green State University
B.A. English, University of Southern Mississippi