"[Communication] is a very versatile field and being able to communicate and present yourself professionally is a valuable skill."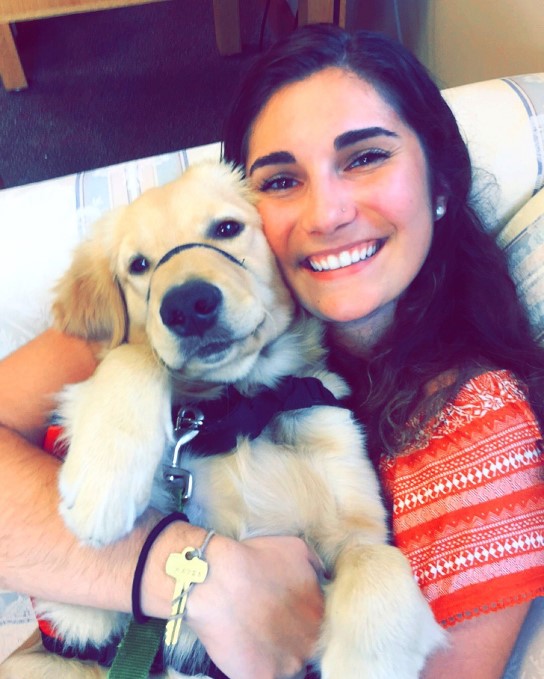 Over the past four years, Emily Aurigemma has devoted her time to being a Communication major and Sociology minor, but that's not all she's given her time to. Aurigemma is also involved with Alpha Delta Pi, Alpha Lambda Delta Honors Society, and is an intern with Wittenberg's Admission Department.
Aurigemma said she has benefitted from being a COMM major because "my interpersonal relationships and my interpersonal communication in general have improved so much over the years, and I probably wouldn't have applied to be an Admission intern if I wasn't a COMM major."
Originally from Lebanon, Ohio, Aurigemma chose to be a Communication major because "I like to talk, so being a COMM major was a no brainer!"
Aurigemma has had many experiences with the Communication department but one of her favorites was going to the drag show with Dr. Waggoner's Gender and Communication class (COMM 361), which is also her favorite class because "we talk about the construction of gender and how we communicate our gender to others, which is really interesting." Another one of her favorite classes is Critical Methods (COMM 301) because you learn how to evaluate and be able to voice those evaluations to others. It also helps her to dig deeper into her interest which is humor and communication.
After college, Aurigemma plans to apply for a university admissions office position as a counselor and eventually a director and hopes to pursue her future grad school plans. We congratulate Emily on her four years of hard work and wish her the best of luck in the future!
Written By: Allie Purvis '19