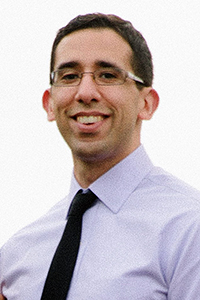 Visiting Assistant Professor
avilesj@wittenberg.edu
(937) 327-7402
Hollenbeck 328
Dr. Jose Aviles earned his bachelor of arts in psychology at Bard College. Following completion of his bachelor's degree, he spent two years working as a research assistant at Yale University for the Yale-Bridgeport GEAR UP (Gaining Early Awareness and Readiness for Undergraduate Programs) partnership. In 2013, he completed his master's degree in communication at the College of Charleston. Aviles earned his Ph.D. from The Pennsylvania State University in 2017. His research explores impacts of games and avatars, pro-social uses of media, games and advertising, and stereotypes and prejudice.