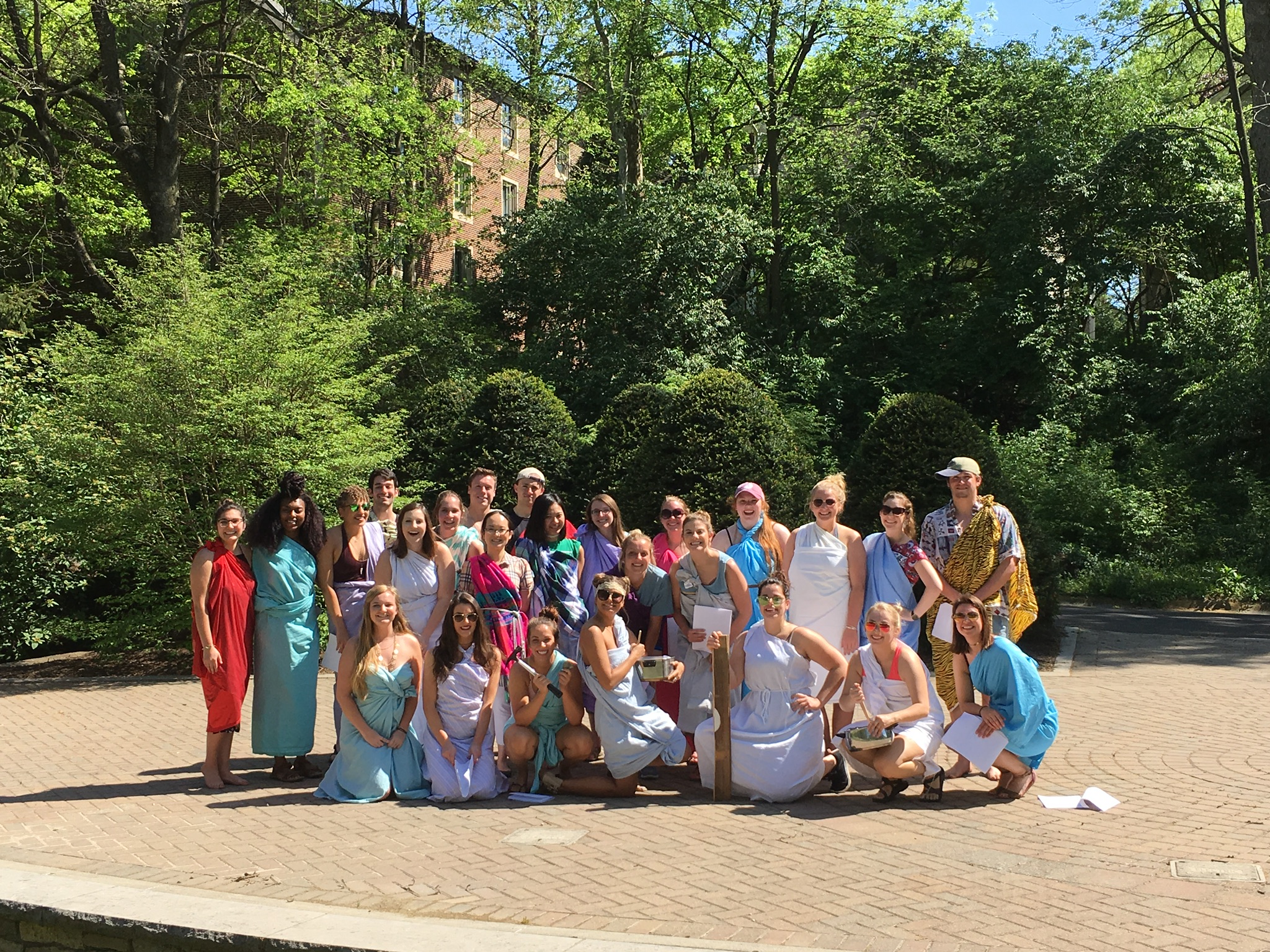 On April 26, students in COMM 403 Senior Communication Seminar presented a dramatic reading of Plato's classic dialogue, Gorgias, on the stage in Commencement Hollow.
In this annual event, members dressed in togas to honor Communication's classical Greek roots. Throughout the semester, the seniors have been studying ethics in communication, and they concluded the course by performing this interpretation of one of the first critiques of communication practitioners.
For some, studying ancient Greek rhetoric might seem outdated. Dr. Stefne Broz, one of the professors of this course, gives her thoughts on the topic, "In this famous dialogue, Socrates is expressing his concern about how persuasion may be used to mislead or deceive people, an ethical concern that is every bit as relevant today as it was when Plato wrote about this conversation between Socrates and Gorgias, about 380 BCE. As Socrates puts it at one point, "the rhetorician need not know the truth about things; he has only to discover some way of persuading the ignorant that he has more knowledge than those who know."
As such, this dialogue provides a great endcap to our semester-long, in-depth consideration and discussion of communication ethics in Senior Seminar by going all the way back to the origins of our discipline. Certainly not all those who seek to persuade will do so unethically, but we hope our students more fully consider the ethical implications of their communication activities in their relational, professional, and civic lives, as a result of this capstone course".
Written By: Allie Purvis '19