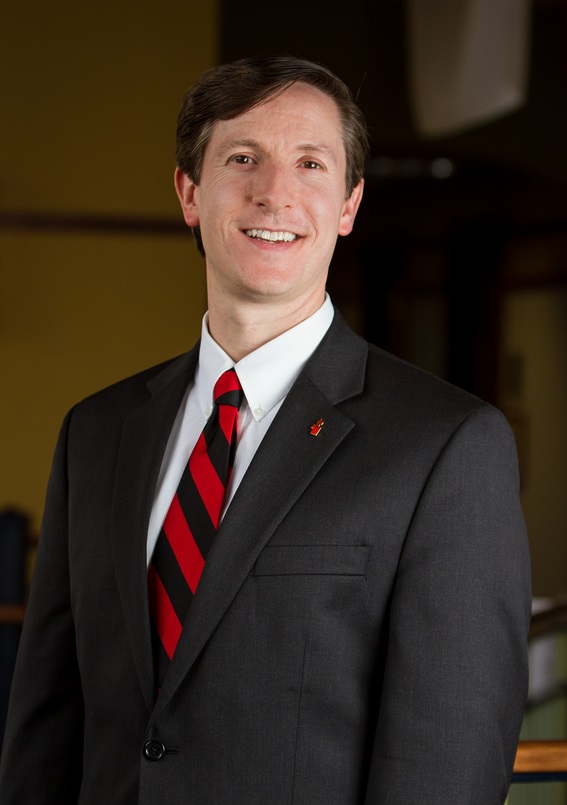 The Wittenberg University Office of Alumni Relations opens its 2009 Fall Lecture Series with Associate Professor of Communication Matthew J. Smith, who will make a presentation titled "Beyond BIFF! BAM! POW! Taking Comic Books Seriously" on Tuesday, Sept. 8, in the Faculty Dining Room on the second floor of the Benham-Pence Student Center.
Open to the public, participants may purchase a meal in Post 95 or the Center Dining Room in the student center or they may bring a meal from home and then gather at 5:30 p.m. for fellowship. The lecture, which begins at 6:15 p.m., will discuss the fact that generations of comic books that have entertained readers of all ages have led to misconceptions about the true scope of the medium to comment on the human condition.
"Whereas popular conception limits most people's familiarity with the comics medium to figures such as Archie or Superman, the reality is that the medium – particularly in the form of graphic novels – can tell a broad range of stories," Smith said. "Look at the Holocaust narrative Maus, the crime drama Whiteout, or the memoir Persepolis for evidence of its versatility."
Smith, chair of Wittenberg's Department of Communication, is the 2009 recipient of the Wittenberg Alumni Association's Distinguished Professor Award and is co-author of the first textbook for comic arts courses titled The Power of Comics: History, Form and Culture. He is an expert in the area of comic arts and how the medium has been re-discovered with appeal to readers of all ages and backgrounds.
A Wittenberg faculty member since 2001, Smith teaches courses in media studies, including Media Literacy, Television Criticism and Media Law, as well as Introduction to Communication Studies and Senior Communication Seminar. His research focuses on media criticism, with recent work directed to reality television programming and comics history. He holds a bachelor's degree from West Liberty State College and master's and Ph.D. degrees from Ohio University.
Smith also served as president of the Ohio Communication Association, and he recently chaired a committee that developed a statement of professional ethics for the Eastern Communication Association. He also leads a student field study program to San Diego's famed Comic-Con International each summer.
There is no charge for Alumni Relations lecture series events, which are sponsored in 2009-2010 by The Wittenberg Guild. Smith's presentation is also part of the Champion City Comics Conference scheduled to take place from 10 a.m.-7 p.m. Saturday, Sept. 12 in Wittenberg's Joseph C. Shouvlin Center for Lifelong Learning.
For additional information and to make reservations, contact Linda Himes, events planner for advancement, at (937) 327-7432.
Written by: Ryan Maurer