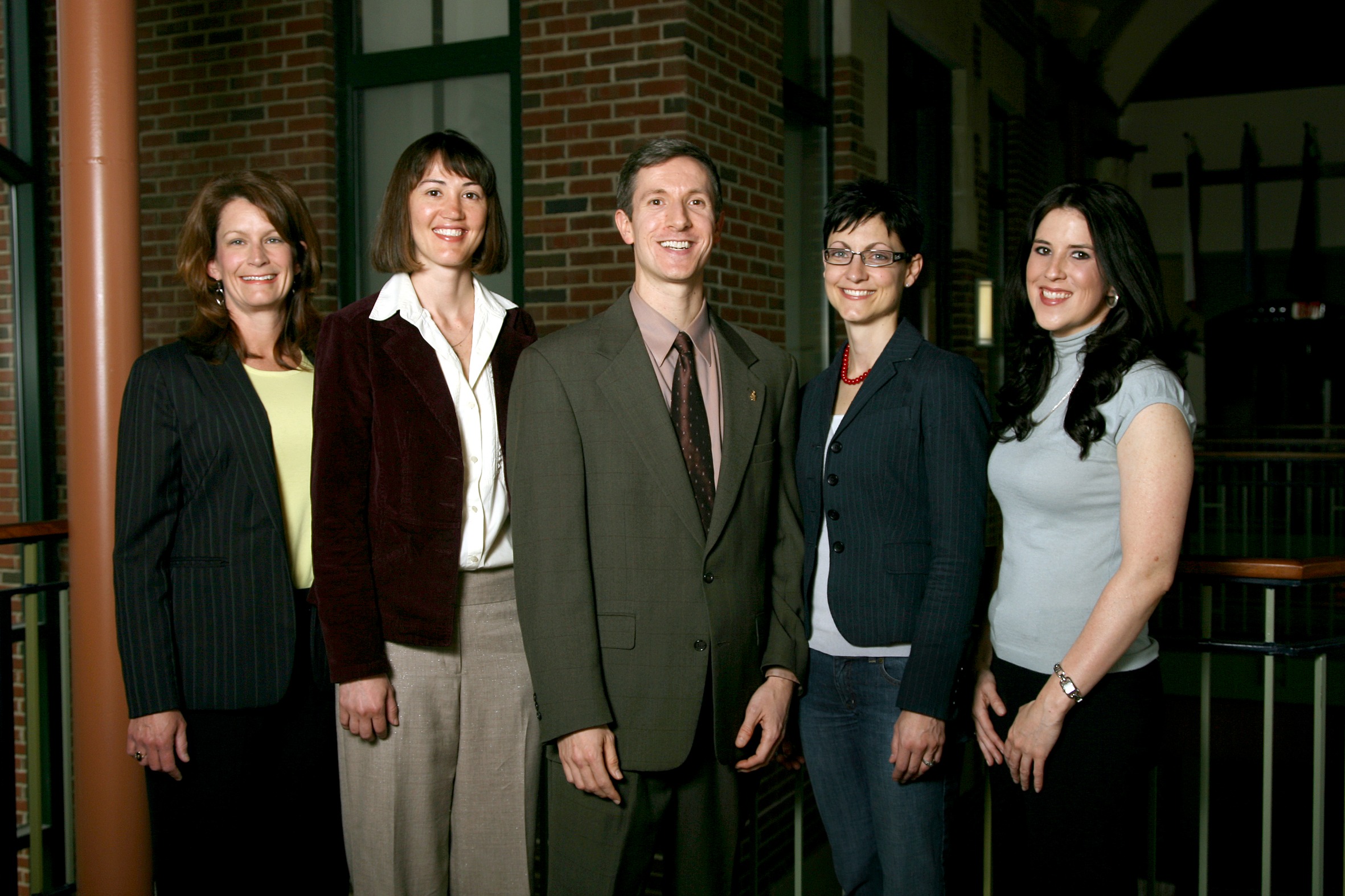 Wittenberg University's Department of Communication will be recognized by its peers with the 2010 Rex Mix Program of Excellence Award, the top honor presented annually by the Undergraduate College and University Section of the National Communication Association (NCA), at the organization's convention in San Francisco, Nov. 14-17.
"This is an auspicious distinction, one that comes from our peers across the country recognizing the quality program we have built on this campus," said Matthew J. Smith, associate professor of communication and department chair. "What's even more meaningful is that the process of applying for this recognition was undertaken as a collaboration between faculty and students in the Communication Leaders Program."
The 10-year-old Department of Communication includes five faculty members, all of whom are members of the NCA, which boasts of nearly 6,000 members from across the country. Wittenberg faculty members worked closely with students involved in the Communication Leaders Program to submit the application for the NCA awards program.
"[It] shows the faith Wittenberg has in its students," Smith said, "[and it] shows the kind of institution we are."
Communication Leaders is a cross-campus collaboration between the Department of Communication and WittPath Career Services introduced in 2006 to offer 8-12 students per year a competitive educational opportunity. The program involves trips to various organizations and visits from business leaders, with a focus on leadership qualities and styles as the students visit organizations and explore career opportunities in communication fields.
Smith created the Communication Leaders program with Director of WittPath Career Services Karen Reynolds. The goal was to give students opportunities to learn about real-world organizations, from Fortune 500 companies to small non-profit agencies, while gaining hands-on learning experiences.
The 10 students involved in the Communication Leaders Program during the 2009-10 school year helped to research and prepare the application. Maryam Rezayat, class of 2010, primarily authored the application, with editorial and design support from Smith.
Among the documents that faculty members and students included in the application were letters of support, a feature story on the Communication Leaders program that ran in a previous issue of Wittenberg Magazine titled "Wittenberg Alumni Share Their Stories of Success," Fall 2010 Course Descriptions and a welcome folder.
The NCA annually recognizes communication departments and disciplines in the United States that are providing quality, innovative, theoretical and practical programs using superior instruction, pioneering research and practical applications.
Written By: Amber Reyes '12 and Ryan Maurer