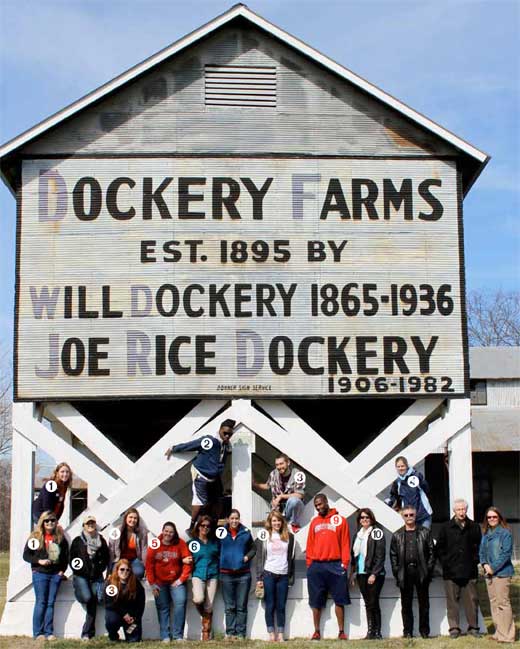 For the second year in a row, Dr. Cathy Waggoner and her sister Laura Egley Taylor have chaperoned a group of Wittenberg students on a trip to the Mississippi Delta for a spring break service trip.
Students from Wittenberg teamed with students from Northwestern College and worked with Cary Christian Center for the week, completing projects such as mural painting and prepping soil for planting season.
Laura's blog about the service trip provides pictures, fun stories and insight into their week together in the Delta. Check out the blog here: http://fixintohelp.blogspot.com/2013/03/team-witt.html
---
A brand new alternative spring break service trip to Cary, Mississippi was created by Dr. Catherine Waggoner, Professor of Communication.
Students from a variety of majors participated in this service experience with Waggoner, who grew up in the Mississippi Delta area. Waggoner's passion to share her history and show students that poverty exists in our country led her to create this service experience.
"The United States of America has a place like Cary, Mississippi where people live in houses on concrete blocks and in shacks," said Waggoner. "I want them to see that and to know there's work to be done."
Students volunteered through the Cary Christian Center organization with students from other universities as well. Throughout the day the volunteers were assigned houses that they helped rebuild and renovate. The experience was emotional yet rewarding.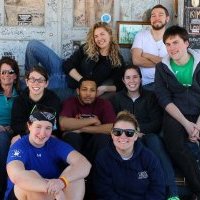 "It's a reality check that makes you realize the world we live in is not so clean and neat, and individuals are needed everywhere to do work for their fellow man," said Senior Tyler Hall, student leader for the trip.
Students also learned about themselves and grew from the experience.
"Personally this trip was very rewarding, I honestly had a no idea that I would have such a gratifying feeling afterwards," said Ryan Smith, junior. "I made connections with the people we were helping as well as other volunteers. I wouldn't trade my experience for anything."
Junior Kirstie Hansen echoed the sentiments of Smith saying the experience was gratifying while also eye-opening.
"For students who are considering this trip I would say go," said Hansen. "No doubt about it, the people in Cary, Mississippi are amazing and welcoming and it's a great time. Not to mention spending the week with Dr. Waggoner was also great!"
In the future, Waggoner hopes to teach a course about Mississippi and study the gender roles of the region. She also hopes the class will take a trip to Mississippi together to better understand the area and climate.
By Shelly Gregory ('13)