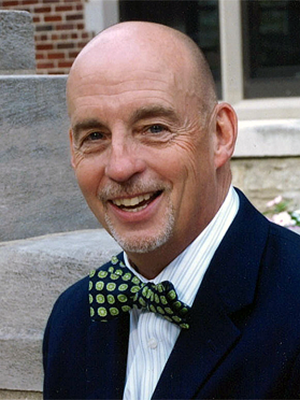 Educational Leadership
gayj@wittenberg.edu
Jim Gay has served as an adjunct instructor at Wittenberg since 2013 and has been in the greatest profession, education, for over 40 years. Jim has had eight years experience as a special education teacher for Trotwood -Madison City Schools and served seven years as a special education consultant for the Miami Valley Regional Center.
In addition to his work in special education, Jim has worked as an elementary principal for Miami East Local Schools and also fortunate to work as a district superintendent for Bethel Local Schools and later, for Tecumseh Local Schools. Dr. Gay is currently the Co-Director for the Ohio Leadership Advisory Council (OLAC). As a part of his current role as co-director, Jim serves on the Ohio Deans Compact.
Jim graduated from Bowling Green State University with a B.S. in Elementary and Special Education. He received his M.S. and Ph.D. in Educational Leadership from the University of Dayton. He lives in New Carlisle with his wife, Patricia and enjoys running, cycling and serving the community through a variety of activities.