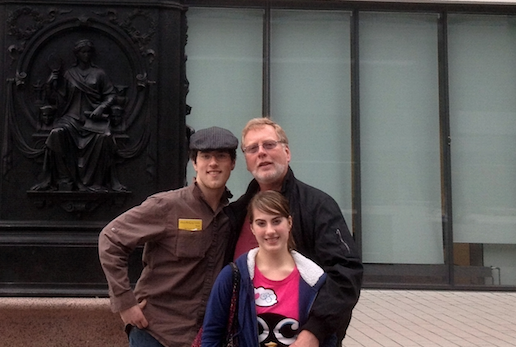 Emeritus Associate Professor of Language
tbennett@wittenberg.edu
Timothy A. Bennett taught courses in German language, literature and culture. Bennett received his B.A. from Wittenberg University in 1978 and then studied at The Johns Hopkins University, where he received his M.A. in 1980 and his Ph.D in 1985.
Following completion of the M.A. in 1980, he also studied at the Westfälische Wilhelms-Universität Münster. He has published on the imbrication of poetic and political consciousness in the works of Isolde Kurz and Heinrich Mann. He has also published on Rudolf G. Binding and delivered papers on Heinrich Mann and Heinrich Böll. He has led student groups to study ecumenism and inter-faith dialogue at the World Council of Churches in Geneva, at the Vatican, in the former German Democratic Republic and in Hungary. He co-edited New Perspectives on the Holocaust: A Guide for Teachers and Scholars.
Along with Rochelle L. Millen, he created a learning community that studies the complex cultural history of the relationship between Christians and Jews in Germany: Germans and Jews: Culture, Identity and Difference. Bennett's interest in interdisciplinary work is also reflected in an article he co-wrote with Professor Millen for a volume on radical theology in light of the Holocaust: "Christians and Pharisees: Jewish Responses to Radical Theology." Most recently, he co-authored "Histories: Betrayed and Unfulfilled" in Testimony, Tensions, and Tikkun: Teaching the Holocaust in Colleges and Universities. Bennett was instrumental in creating Wittenberg's Cultures and Languages Across the Curriculum program, which has been nationally recognized as an innovative interdisciplinary approach to learning about languages and cultures. He also directed study abroad programs for students in Wittenberg, Germany, the University's sister city. He came to Wittenberg in 1986.