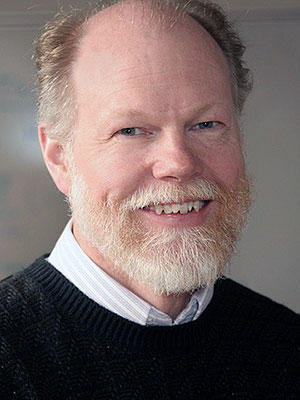 Associate Professor of Mathematics
BDK Science Center 329N
(937) 327-7859
whiggins@wittenberg.edu
William Higgins, Associate Professor of Mathematics, teaches courses in abstract algebra, real analysis, and linear algebra and has designed a new course in number theory. He has attended short courses, workshops, and seminars on computer algebra systems, topics in additive number theory, linear algebra and graph theory, and applications of graphs and relations. He has done research on large Abelian unipotent subgroups of exceptional Chevalley groups and has been invited to speak on this and other topics at area schools.
He serves as the Ohio Coordinator of the American Junior High School Mathematics Exam. Higgins holds his B.A. from Kenyon College and his M.S. and Ph.D. from the University of Notre Dame. He joined the Wittenberg faculty in 1984.
Dr. Higgins in the News