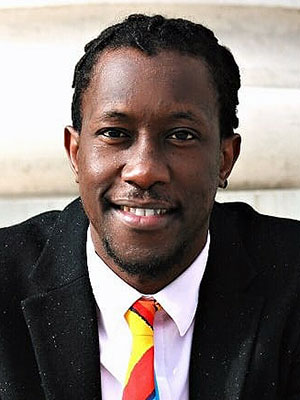 Visiting Assistant Professor
Hollenbeck 307
(937) 327-6336
ruwed@wittenberg.edu
Dr. Dalitso Ruwe earned his graduate degree in Philosophy from Texas A&M on December 8, 2019. As a graduate student he was a 2018-2019 Melbourne Glasscock Dissertation Fellow. His dissertation "Black Narricide &Ontological Sovereignty: The Mischaracterization of American Slavery in Philosophy," argues that while slave narratives have been studied in Africana philosophy, Africana philosophers, in their bid to advance entrenched concepts of ethics, morality, idealism, skepticism, and phenomenology, as revered paradigms in the western canon, draw from mainstream philosophical traditions that mischaracterize and justify African slavery. By following this trajectory, Africana philosophers have failed to distinctly develop genealogies within Africana philosophy of how early Black thinkers historicized African slavery differently from Western thinkers, specifically, how enslaved Africans confronted domestication of slaves by asserting their sovereignty and how they fought for the abolishment of slavery. Employing the lens of Black Narricide, his dissertation contends that since the seventh century, Black thinkers developed a unique genre of Black philosophical discourse that deconstructed the 18th and 19th century theories of slavery rooted in theology, natural law, positive law, natural history, and ethnology. He is currently revising his dissertation for publication.
Dr. Ruwe's research interests include Hip Hop Philosophy, Africana Political Philosophy with an emphasis of Intellectual History of Black Racial Sciences, Africana Legal History, Black Philosophies of Education, Anti-Colonial Theory and Black Manhood and Gender Studies.In his downtime, Dr. Ruwe enjoys watching foreign movies full of dark humor, playing pool and basketball and being a book blogger for the Instagram page BlackMenWhoRead.