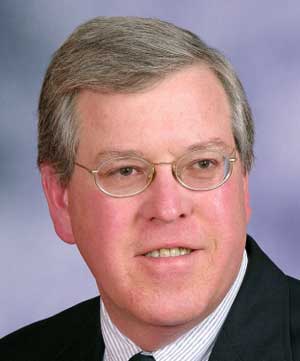 Professor 
Bioethics, Religious Ethics and Christian Thought
(937) 327-7403
pnelson@wittenberg.edu
Professor and Chair of the Department of Religion, teaches and writes in the areas of religious ethics and Christian thought, specializing in theological and biomedical ethics. He is the author of Narrative and Morality: A Theological Inquiry and has contributed chapters to several volumes in the Bioethics Yearbook series. His articles and reviews have appeared in Ethics, The Cresset, Lutheran Forum, Partners, Word and World, The Christian Century, The Thomist, and Religious Studies Review, for which he served as the sub-editor for applied ethics. He has been a consultant to the Hastings Center, the Park Ridge Center, the Center for International Leadership, the Lutheran World Federation, and hospital ethics committees.  Professor Nelson also was a member of the Evangelical Lutheran Church in America's Genetics Task Force. 
He has taught at the University of Notre Dame and the Lutheran Theological Seminary at Philadelphia. As research associate for Church in Society on the national staff of the Lutheran Church in America, Nelson lectured widely and edited Collected Papers in Bioethics, Abortion and Christian Conscience, and Procreation Ethics. In addition, he authored A Commentary on "Peace and Politics," a Lutheran Church in America social statement. Nelson received his B.A. from Princeton University and his M.Div., M.A., M.Phil., and Ph.D. from Yale University. He joined the Wittenberg faculty in 1985.