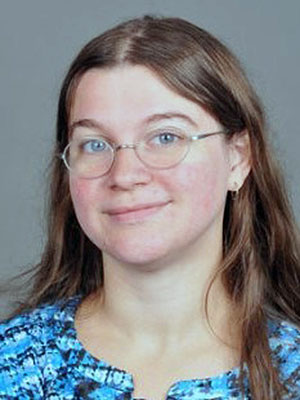 Assistant Professor of Computer Science
BDK Science Center 329R
(937) 327-7861
kelleyj@wittenberg.edu
Jaimie Kelley started her career in academia at the other 'Berg, earning a Bachelor's of Science in Computer Science and Creative Writing from Heidelberg University. She earned her Master's Degree and Ph.D. in Computer Science and Engineering from The Ohio State University. Following her graduation, she was an Assistant Professor for four years at Denison University. In the classroom, Jaimie's teaching focuses on activities that demonstrate theoretical concepts, and encourage students to learn by doing. Jaimie's research focuses in bringing cloud computing technology closer to home, by utilizing nearby "fog" servers to decrease networking delays in user-driven workloads. She is actively looking for students to join her work with wearable computing, 3D printing, and humanoid robotics.
Outside of academics, Jaimie Kelley attends Steampunk conventions and plays Amtgard, a full-contact foam-fighting Live Action Roleplay. She has won several awards in Amtgard's Kingdom of the Rising Winds for her costuming. Jaimie also runs the Iron Tailor competition for Steampunk Symposium.